Pound and euro plunge along with US markets as the Federal Reserve leaves US interest rates unchanged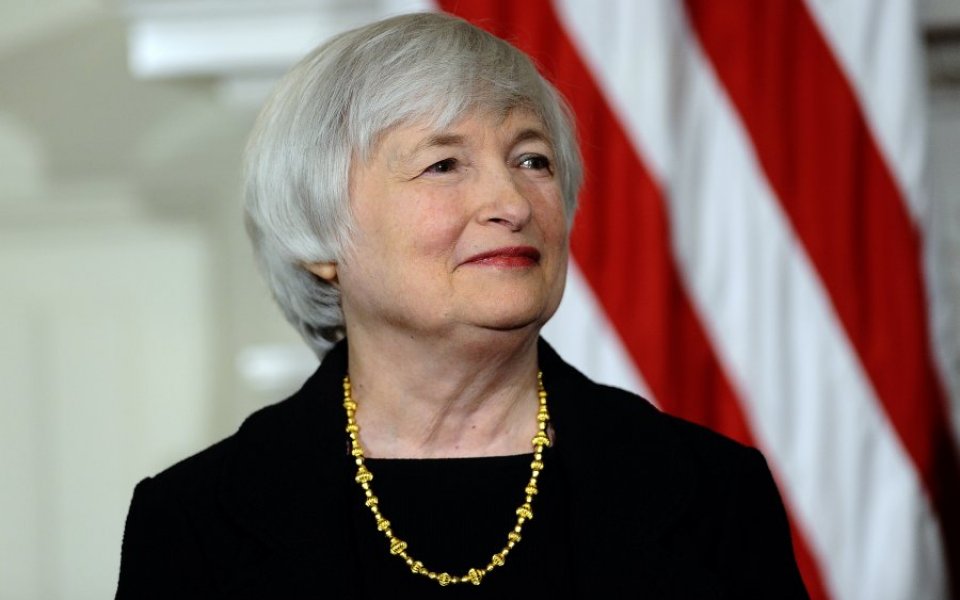 The Federal Open Market Committee has held steady and left interest rates in the US unchanged after its two day meeting.
US markets have taken a dive as a result, losing the gains from this morning. The S&P 500 was down from highs of 2,083 to 2,065. The Nasdaq dropped from 5,074 to 5,027 and the Dow Jones is yo-yoing around its opening price of 17,586, having risen as high as 17,707.
The Fed said "economic activity has been expanding at a moderate pace" and that it will continue to monitor markets.
It did not repeat its warning from last month that global headwinds could impact the US economy, leading many to suggest that a rise in December could still be on the cards.
The Fed statement said it would be "appropriate to raise the target range for the federal funds rate when it has seen some further improvement in the labor market and is reasonably confident that inflation will move back to its 2 percent objective over the medium term."
The Euro plummeted against the dollar, down 1.28 per cent, and the pound was down 0.35 per cent.
Read more: Rate of global M&A slowest for three years thanks to Fed uncertainty
The FOMC committee took into account to "solid increases" in household spending and business investment, steady unemployment rates and improvements in the housing sector, weighed against "soft" net exports.
It conceded:
Inflation has continued to run below the Committee's longer-run objective, partly reflecting declines in energy prices and in prices of non-energy imports.
At its next meeting, the Fed committee said it would "assess..a wide range of information, including measures of labor market conditions, indicators of inflation pressures and inflation expectations, and readings on financial and international developments".
But, it warned:
Even after employment and inflation are near mandate-consistent levels, economic conditions may, for some time, warrant keeping the target federal funds rate below levels the Committee views as normal in the longer run.
Only John Williams broke ranks and voted to raise rates by 25 basis points.
The rate has been steady at 0-0.25 per cent since the recession in 2008.
The European markets appeared unfettered by the decision, all closing up, led by the FTSE 100, which was up 1.14 per cent. The CAC 40 was up 0.90 per cent and the Dax up 1.31 per cent.
Almost no one expected the Fed to raise rates today, since September – which was supposed to be lift off – US economic data has softened, so much so that some are even talking about a 2017 hike.
Earlier this month, governor of the Fed Daniel Tarullo told CNBC he "wouldn't expect it would be appropriate to raise rates" this year, thanks to global uncertainty, low energy prices and a strong US dollar.
US inflation fell to zero last month, from 0.2 per cent in August, weighed by cheap fuel prices.
US retail sales only climbed 0.1 per cent in September, down 0.1 per cent from August, prompting Paul Ashworth, chief US economist at Capital Economics, to say: "The softness of September's retail sales figures supports our view that the Fed probably isn't going to hike interest rates until early next year."