Tesco share price is falling after sales plummeted again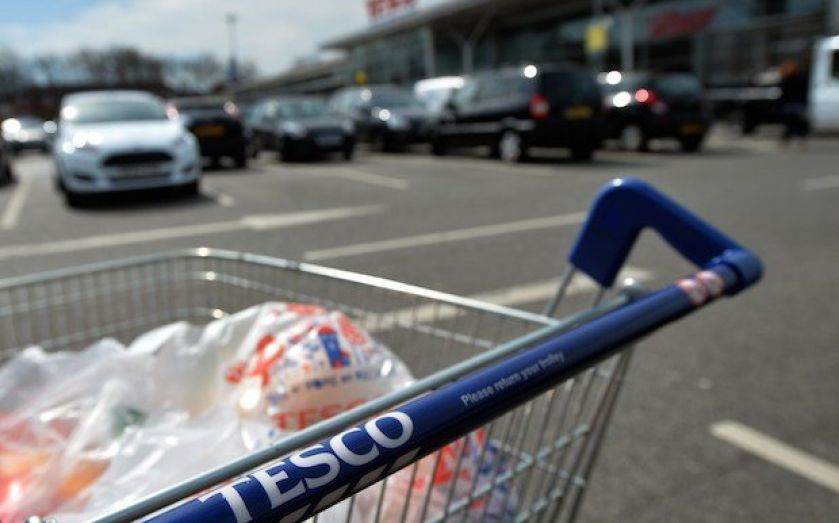 Another set of falling sales figures from Tesco this morning. The UK supermarket giant has reported a 3.7 per cent drop in like-for-like sales – 3.8 per cent when including petrol.
That does mark the store's third drop in a row but is, however, better than the four per cent decline analysts were expecting.
Revenues fell 2.9 per cent over the quarter.
Shares rose as much as 2.5 per cent this morning, as investors starting digesting the less-dire-than-expected numbers. But after a couple of hours' trading, they're firmly in the red, down 1.7 per cent. Yesterday, shares fell to a 20-year low on findings from Kantar and HSBC.
Like-for-like sales exclude new store openings. Although Tesco's on track to open 100 new Extra stores, it's shedding current customers at a pace.
Figures out yesterday underlined the struggling position Tesco's in, showing that its falling customer numbers have seen it suffer its worst market share loss in 20 years. According to HSBC, Tesco's sales fall is equivalent to 1m customers spending £25 less each week.
It's also seeing – at the very least in the short-term – a negative impact on revenues, or deflationary effect, from cutting prices on key items. The store announced in February that it'd spend £200m cutting prices, in a bid to level the playing field with its discounter rivals.
Tesco is still a titan on the grocery scene. It made £3.3bn of profit last year, and still accounted for 29 per cent of supermarket trade last year.
But it's continuing to lose out big time to discounters, like Lidl and Aldi, and high-end counterparts, such as Waitrose. Figures out from Kantar Worldpanel earlier in the week showed the overall UK's grocery market grew 1.7 per cent in the 12 weeks to 25 May.
Chief executive Philip Clarke said this morning:
As expected, the acceleration of our plans is impacting our near-term sales performance. The first quarter has also seen a continuation of the challenging consumer trends in the UK, reflecting still subdued levels of spending in addition to the more structural changes taking place across the retail industry.
He was also keen to hammer home that Tesco is doing all it can to position itself as the UK's umbrella supermarket. Rather than persistently grapple with the discounters, it's making a bid to hold its own as a purveyor of just about everything.
We are determined to lead in this period of change, building long-term customer loyalty and positioning the business to win in the multichannel era.
When it comes to outlook, Clarke warned that the store's "accelerated efforts" to reverse its fortunes will continue to hit sales, along with tough conditions for the sector more widely:
We expect this acceleration to continue to impact our headline performance throughout the coming quarters and for trading conditions to remain challenging for the UK grocery market as a whole.