Tesco chief Philip Clarke says he has no plans to step down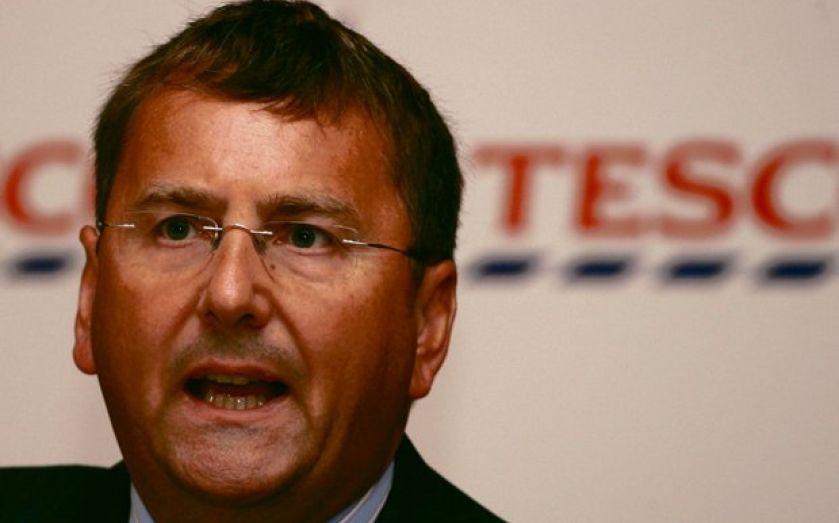 TESCO boss Philip Clarke yesterday reiterated that he had no plans to step down despite admitting that the supermarket chain had suffered its worst quarterly sales performance in his forty years at the company.
Clarke said a dramatic slowdown in the grocery market and deliberate efforts to win back shoppers by slashing prices were partly to blame for the 3.7 per cent decline in first quarter UK like-for-like sales.
"In all my time at Tesco…I don't remember us putting ourselves through so much deliberate action that slows our sales in the near term …the whole market is seeing an unprecedented level of change," Clarke said.
He warned that underlying sales would continue to decline this year but insisted that his strategy of cutting prices, reducing home delivery charges and launching its fuelsave scheme was the right one.
Tesco is two years into a turnaround plan that has included revamping stores, product ranges and its online services. But investors and analysts' patience is wearing thin that efforts have failed to deliver improved sales.
Clarke refused to be drawn on whether he has faced pressure from shareholders, saying: "I am not going anywhere, I am going to see these changes through… I have so much energy and I get a kick out of it."
HOW TESCO PERFORMED IN THE FIRST QUARTER
1 3.7 PER CENT
How much like-for-like sales in Tesco's home market fell, excluding petrol, in the three months to 24 May.
2 100 STORES
The number of Extra stores Tesco revamped in the period. It will refresh a further 200 by the end of the first half.
3 0.9 PER CENT
Group sales fell by 0.9 per cent at constant exchange rates in the quarter. International sales rose 0.5 per cent.