Taxi app Hailo scoops Europas award ahead of today's bitter Uber strike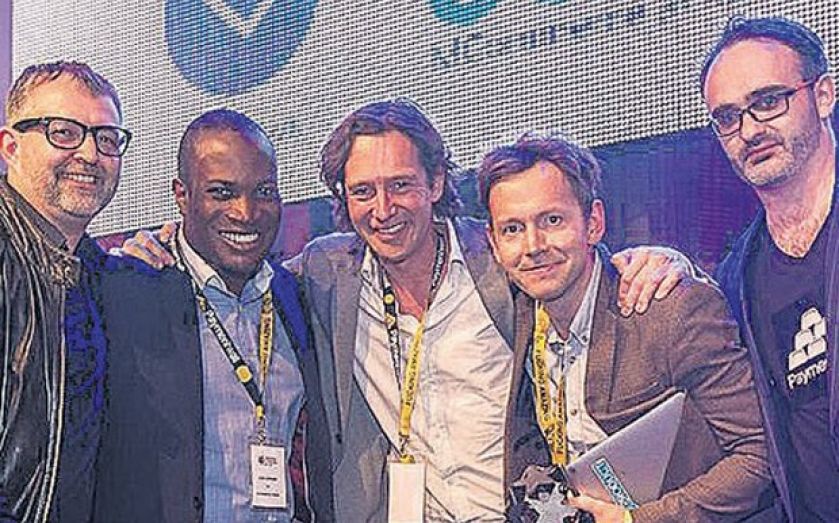 HAILO may be embroiled in today's anti-Uber taxi strike but there was no place for app-bashing at last night's Europas Awards, the annual gong-giving bash for Europe's tech start-ups.
The taxi app, which has seen many of its black cab partners revolt against it, picked up the award for Best Transport app but aside from collecting the trophy, chief product officer Jonathon Moore kept a low profile throughout the night.
Someone who couldn't keep a low profile was Index Ventures partner Ben Holmes, who hit the stage on a number of occasions handing out gongs and then receiving his own, as Index won Best VC. "It's been a good year for us," he told The Capitalist. "I joined in 2002 and we've had our ups and downs but we've had seven billion dollar exits this year so far, including King and Just Eat so it's all coming together."
Entertainment on the night wasn't just from the dishing out of awards. TechCrunch editor-at-large and Europas founder Mike Butcher introduced a surprise guest – hirsute Eurovision winner Conchita Wurst. It later turned out to be a very good impersonator rather than the songstress himself, but the crowd didn't care.
"Glad to see our sponsorship has been spent well!" Level 39 chief exec and ex-TechCity chief Eric van der Kleij laughed. "It's bonkers."