Sophie Turner is (Sansa) stark choice for Karen Millen's new campaign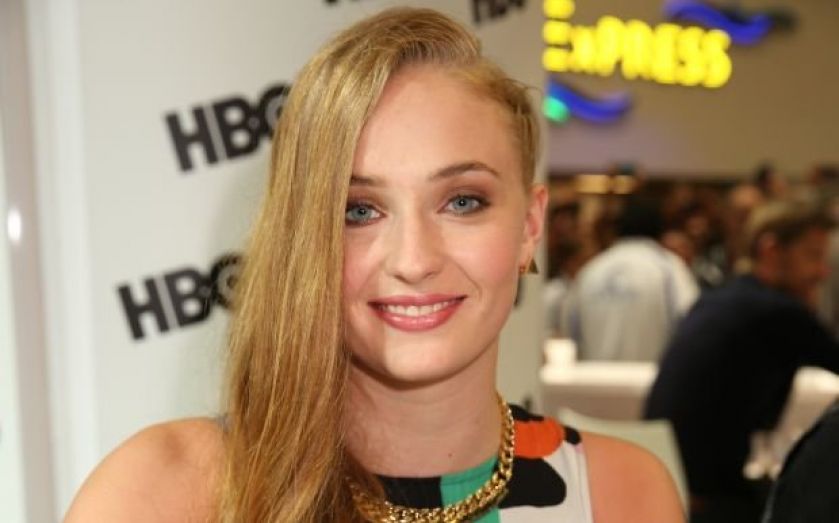 Having released a teaser video last week, in which viewers follow a mystery red-head as she strides around east London, clothing brand Karen Millen has revealed the face of its autumn/winter campaign to be Game of Thrones' Sansa Stark (or actress Sophie Turner to be precise).
"The London-focused KM campaign is a culmination of a year of transformation for Karen Millen – and Sophie Turner, a rising international star, embodies the brand," said the retailer.
Well, winter is coming, we suppose.
■ Never was there a more apt PR company to dole out footfall figures on a wet weekend. Amid torrential rain on a miserable bank holiday Monday, the equally miserable figures came through. "The rainy weather today has adversely impacted all types of retail location, with double digit drops across the majority of regions UK wide," says the retail data release. "A drizzly Monday forecast and chilly winds has deterred most people who opted to stay local rather than experience a wash out weekend away," continued retail data expert Diane Wehrle of Springboard. Who sent the release? Rain Communications, of course.
■ If you fancy digging deep for a good cause this week you might consider supporting the efforts of 11 men, mostly City finance professionals, who are taking on the Raid Des Alpes challenge on 7 September in aid of The Sick Children's Trust. The gruelling 735 km ride was the idea of Trafigura trader Phil Cowan. He was inspired to fundraise for the daughter of his friends ­– for whom he was best man – as she is fighting a brain tumour. "It's definitely going to be hard," Julius Baer's Matt Lee, who is taking part, told The Capitalist. "But it's for a worthy cause." PVM Oil, Schneider Trading and OTC Europe all have employees taking part, also. Head to BT's My Donate website and find the RaidPelotoners to give the boys' cause some extra wonga.