Shell's chief executive Ben van Beurden announces an extra $1bn of savings to make $70bn BG deal work with low oil prices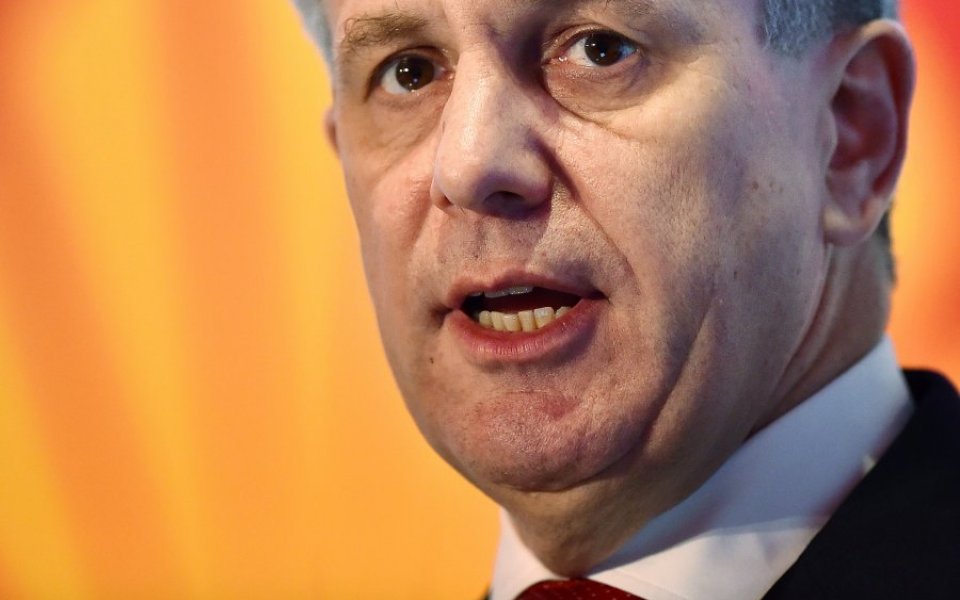 Royal Dutch Shell chief executive Ben van Beurden sought to reassure investors today that Shell's planned takeover of rival BG group will still work, assuming oil prices stabilise at around $60 a barrel.
The deal, which is expected to complete early in 2016 and could be worth as much as $70bn (£45.3bn), is one of the biggest mergers announced this year, and should deliver Shell billions of dollars in savings, and bolster its position as a leader in the liquefied natural gas market.
However it's been a jumpy ride for shareholders. In September, Australian regulators raised concerns over the effect the deal may have on domestic gas supplies, and last week Shell missed earning expectations, with net income falling to $1.77bn thanks low oil prices.
Van Beurden told investors that Shell is "pulling all levers to manage through the current oil price downturn, underpinning our intention to continue to pay attractive dividends for shareholders."
He announced the company is planning to increase the savings it will make from the BG merger by 40 per cent or $1bn, to $3.5bn, and reduce operating costs by 10 per cent and capital spending by 20 per cent to deliver $11bn-worth of savings in 2015. This includes the 7,500 job cuts already announced earlier this year.
Shell is also planning $20bn of asset sales for the 2014-15 financial year and a further $30bn sell-off for 2016-18 once the BG merger is completed.
The company said it estimated it would break-even with these measures with oil prices in the mid $60s for Brent Crude.
Van Beurden added:
We are re-shaping the company and this will accelerate once this transaction is complete. Asset sales and hard choices on capital spending, such as the recent announcements to cease exploration in Alaska and the development of Carmon Creek heavy oil in Canada, all underline the changes that are underway. Integration planning for Shell and BG is progressing according to plan and today we're announcing a 40 per cent increase in synergies expected from the recommended combination.
The company also announced at its management update in London today, that it is appointing Maarten Wetselaar as director of its new stand-alone integrated gas operations.
The integrated gas business has generated an average $11bn a year over the last three years, compared to £2bn in 2009.
Wetselaar is currently executive vice president of the division, and will take up his new role, along with a place on Shell's executive committee on 1 January 2016.