Serco share price tanks as it warns of lower profits and plans £550m rights issue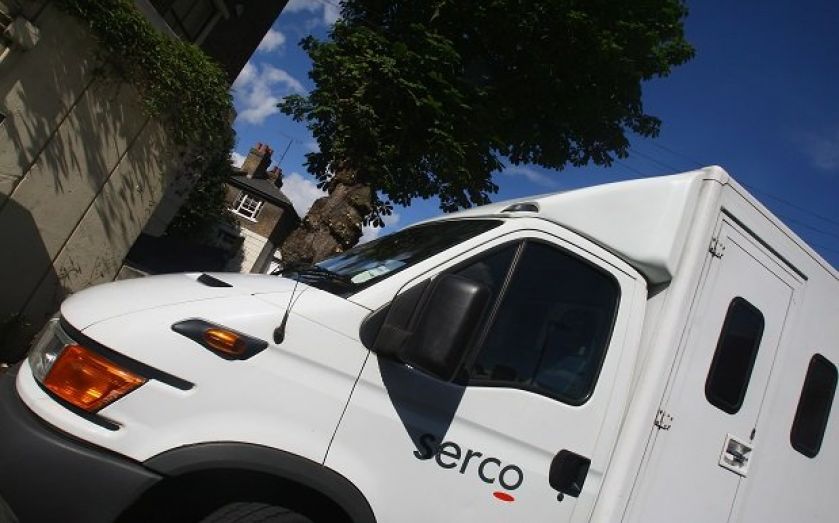 Shares in outsourcing firm Serco plunged more than 31 per cent in the first minutes of trading as it announced a £550m rights issue.
In an update to the market this morning the company, which has been beset by a string of woes including being accused of over-charging the government for the electronic tagging of criminals, reduced expectations for adjusted operating profit for 2014 by roughly £20m to £130m and cut its outlook for next year.
It added that its budgeting process for 2015 is not complete, but the signs suggested it will be a "more challenging year" than it had expected, thanks to poor financial performance on some contracts in the second half of this year.
Although it added that it hasn't lost any major contracts over the past few months, the FTSE 250 company said it would take a hit from the falling volume of existing contracts, with Australian Immigration Services being a prime example.
Adding to the company's woes, it identified £1.5bn of impairments, half of which is related to goodwill and other intangibles.
Rupert Soames, the company's newly-installed chief executive, said:
While it is a bitter pill, it is better for all concerned that we swallow it now and establish a really solid foundation on which to build Serco's future.
At Serco's half-year results, it warned several contracts were loss-makers but today it added that in recent months:
Operational issues and discussions with customers have caused us to revise substantially upwards our estimates of the costs to complete our obligations.
To help out with its debt situation Serco will not be paying a final dividend this year.
The news hit fellow outsourcers G4S and Capita, whose shares fell 1.81 per cent and 1.09 per cent respectively.