Serco expected to warn on 20 per cent lower profits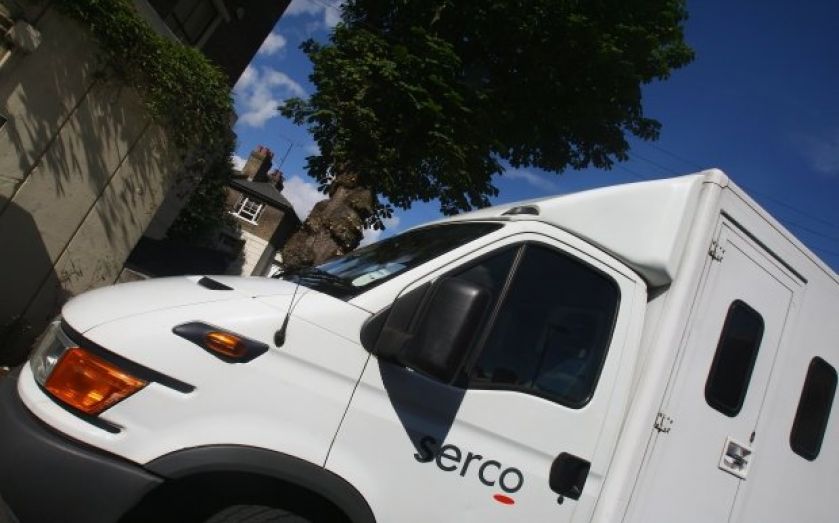 Serco's shares plummeted almost 20 per cent this morning and have closed over 15 per cent lower, after the struggling outsourcer warned a downgrade to profit forecasts and a possible rights issue may be on the cards.
Former Aggreko boss Rupert Soames takes over as Serco's chief executive on Thursday, but the appointment of this industry heavyweight has not been enough to satiate investors.
Details of the profit warning and equity placing were not revealed by the company, which crashed out of the FTSE 100 last year after a series of high-profile scandals.
But analysts have their predictions.
"We estimate that [core earnings] could fall by 20 per cent, and recourse net debt could be £100m higher than our current full-year estimate of £745m," said Liberum research. "Based on our very tentative assumptions, a £180m raise would take debt/earnings to 2.7x."
Meanwhile Andrew Gibb at Investec said that "a raise of at least £500m now looks a real possibility" and also predicted the profit warning to equate to a 20 per cent fall in earnings.
Serco came under investigation by the Cabinet Office and the Serious Fraud Office last year, relating to a prisoner tagging contract. It has since paid £68.5m back to the government for overcharging.
Serco declined to comment, ahead of another announcement later this week.