Samsung's Apple-busting strategy: Pull its Galaxy Note 4 release date forward in China and South Korea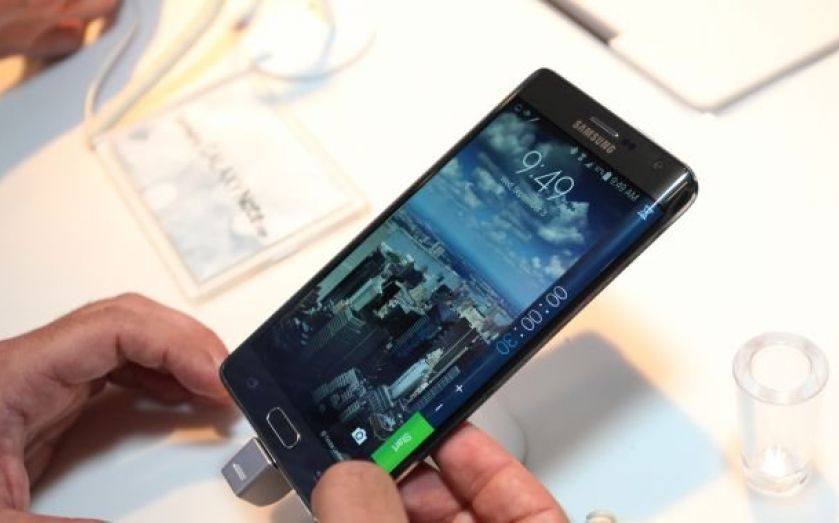 Samsung will launch its brand new Galaxy Note 4 "phablet" ahead of schedule in China and South Korea this week.
With Apple reporting record-breaking sales of its new iPhone 6 and iPhone 6 plus, Samsung has responded by getting its new product out in the two vast Asian markets at the earliest possible date.
Samsung's new phone was initially set for an October release, but will now hit shelves in China and South Korea later this week. The UK release date remains set at 10 October, with pre-orders possible from Friday. Apple's new phones are already widely available in the UK and other markets such as France, Japan and Hong Kong.
The Galaxy Note 4 has a 5.7 inch HD screen
– the same size as Apple's iPhone 6 Plus, the largest iPhone so far. Apple's first foray into the "phablet" market has been a great success, with both new iPhones selling over £10m.
As Apple are still awaiting permission from Chinese regulators to sell in the country, Samsung have stolen a march on their competition by releasing their new product to the largest iPhone market in the world.
According to mobile marketing experts MobiBanking, China has over one billion mobile subscriptions.
But Apple isn't the only big threat to Samsung,
which recorded a 25 per cent drop in profit earlier this year
. The South Korean company must also fight off Chinese manufacturers such as Huawei, Lenovo, and Xiaomi, which are making cheaper smartphone alternatives and taking large chunks of the market share.
In reaction to the release of the Galaxy Note 4, analyst Ben Wood of CSS Insight said Samsung had to "anticipate Apple's every move while looking over its shoulder at the ever present threat from Chinese manufacturers."
Speaking at the launch of the phone in Seoul today, Samsung's head of sales and marketing, Lee Don-Joo, acknowledged the company had been wading through choppy waters, but insisted the Galaxy Note 4 could sink its competitors.
He said:
We are temporarily going through a difficult business situation. But … we hope that we would be able to recover soon based on our fundamental capability for technical innovation.

The presence of a stylus pen — not offered by iPhone 6 —offers a "unique input methodology. No other "phablets" offered by rival companies offer such an intuitive experience.