Sainsbury's share price drops, while Home Retail Group's rises on back of detailed plan for renewed Argos bid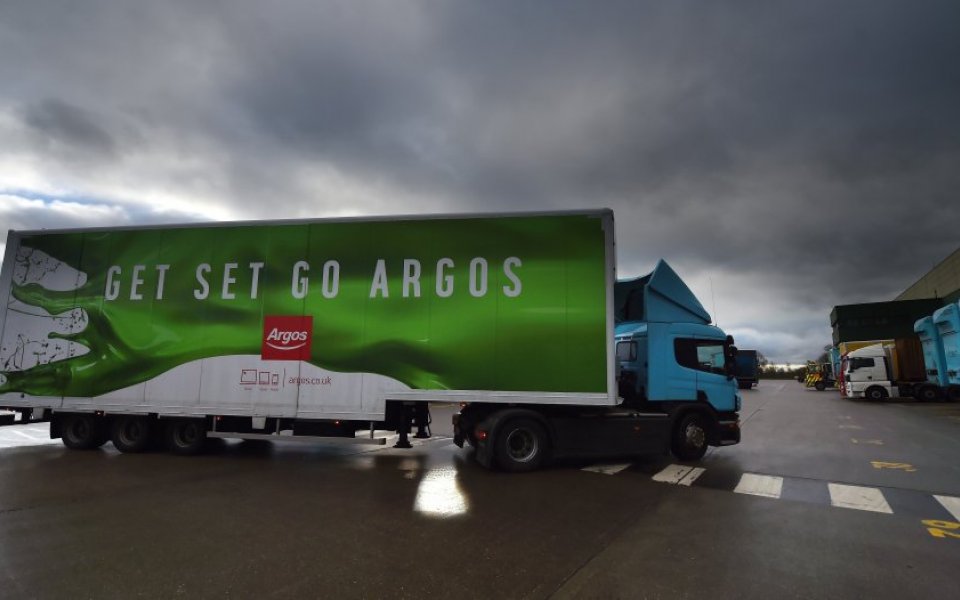 Sainsbury's trading update may have beaten expectations – but attention has been focused on the supermarket's bid for Argos parent Home Retail Group.
Although the original offer was rebuffed, Sainsbury's has until 2 February to decide whether to make a second bid. Renewed speculation has pushed Home's share price up five per cent, although Sainsbury's share price dipped this morning.
And the supermarket is clearly looking to woo Home Retail Group shareholders with its 22-slide presentation revealed this morning, saying a combination of the two businesses would create a "leading retailer of choice for customers".
The combined business would be positioned to go head-to-head with Amazon, which has been moving into grocers' territories of late with its launch of Pantry.
Sainsbury's – the best performing of the Big Four over Christmas – has given a strong indication it plans to go in for a second time, saying the acquisition would "be strategically compelling and would create shareholder value".
It argues that Argos would "accelerate our strategy" towards a stronger multichannel operation for both food and non-food products.
"Home Retail Group's strong multi-channel capabilities and infrastructure would step change our ability to meet our customers' needs for further flexibility and choice," Sainsbury's said this morning.
"Both businesses share a similar culture with colleagues focused on delivering excellent customer service at all touch points."
Key focuses include combining the delivery networks to create fast, reliable home delivery options as well as enhanced click-and-collect services.
While Sainsbury's chief executive Mike Coupe would not comment on what part of the business he was specifically keen on, it is clear that the company's focus is Argos rather than Homebase.
Sainsbury's already has 10 Argos concessions in its stores, as part of a deal struck 18 months ago.
Coupe told reporters that virtually all Sainsbury's stores could have an Argos concession or click-and-collect point.
Analysts at Haitong warned that if a bid went ahead at "anything like the current price", the value of Home Retail Group was "considerably lower".
"Obviously parts of the Argos logistics, however immature, are one of the reasons for the deal. But it would seem that if Argos ends up being net net larger in sales terms, JS distribution is unlikely to provide much support," said Tony Shiret.
"On food, the notion that Argos distribution will be used to distribute food in the combined group was dismissed pretty much… so we are not quite sure how the argument that the deal is needed to resist Amazon's entry into the UK food market now stands up," he added.
"None of this is going to stop JS making an offer if its major shareholders agree. The degree of risk we refer to is diluted for JS by its relative scale. But we still cannot quite believe that any sensible management would countenance buying Home."