Sainsbury's share price drops despite beating expectations as supermarket offers more detail on possible Argos deal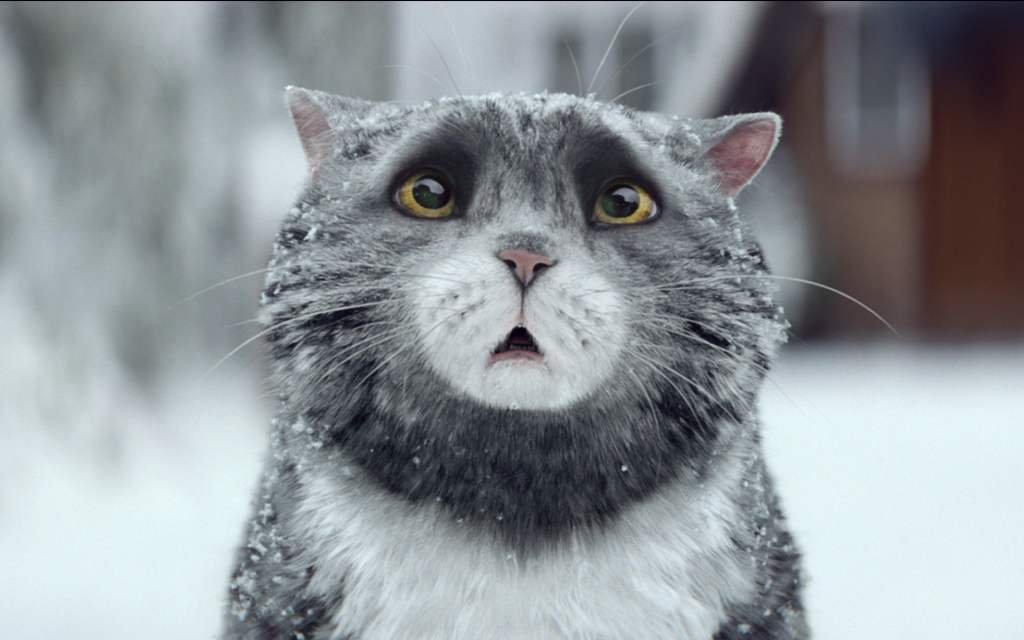 Sainsbury's share price dropped this morning, despite beating expectations for the crucial Christmas period – and lifting the lid on its reasons for making a bid for Argos parent Home Retail Group.
The figures
Total retail sales for the supermarket were up 0.8 per cent in the 15 weeks to 9 January. Including fuel, sales were down 0.7 per cent. Like-for-likes were down 0.4 per cent, or 1.8 per cent including fuel.
Analysts had expected a larger like-for-like drop of between 0.7 per cent and 1.1 per cent.
But shareholders weren't convinced: Sainsbury's share price opened down 1.2 per cent this morning.
The number of customer transactions in the seven days before Christmas rose 2.6 per cent to more than 30m.
General merchandising sales rose five per cent in the quarter, with clothing alone up nearly six per cent, despite the warm weather.
And the company's Christmas advert, starring Judith Kerr's Mog the Cat, was a runaway success, with more than 37m online views and the accompanying book Mog's Christmas Calamity topping the bestseller charts for a number of weeks.
The supermarket raised £1.5m through sales of the book and soft toys, which will be donated to Save the Children.
Why it's interesting
Sainsbury's has been the strongest supermarket in the run-up to Christmas and many analysts were expecting it to be the best performing of the Big Four.
However, as with its rivals, times have been tough and although it beat consensus, some analysts were more optimistic about its potential performance – Shore Capital said it hoped Sainsbury's could produce sales that were flat or showing slight growth.
But the outlook for the rest of the year is encouraging, with the company guiding that like-for-likes will improve into the second half – although there is no word on profits.
The really interesting part of the update, however, was further detail given over Sainsbury's plans for Argos, following a rejected bid made for parent Home Retail Group earlier this month.
Sainsbury's said the bid was all down to the way customer expectations are changing with the rise of multichannel shopping, saying the acquisition would "accelerate our strategy" in this area.
"Home Retail Group's strong multi-channel capabilities and infrastructure would step change our ability to meet our customers' needs for further flexibility and choice," the supermarket said.
Sainsbury's has until 2 February to decide whether to make another bid for the business.
What Sainsbury's said
Chief executive Mike Coupe said: "We have traded well during the festive period in a highly competitive market. Our stores delivered excellent levels of service and availability and we launched several new seasonal products and range improvements. As a result we have seen our market share grow in the quarter."
He highlighted certain lines as selling particularly well: Golden Bow Rich Fruit Cakes, for example, of which Sainsbury's sold more than 17,000; and its Cognac Laced Christmas Puddings, of which more than 550,000 were bought.
"We reduced our levels of vouchering and promotional participation year-on-year," Coupe added. "We also reduced the number of multi-buys in favour of lower regular prices, continuing our commitment to simplify prices and promotions. Our continued investment in quality, price and service drove like-for-like transaction and volume growth year-on-year.
"Given our good performance in this quarter, we now expect our like-for-like sales in the second half of the year to be better than the first. Food deflation and pressures on pricing will ensure that the market remains challenging for the foreseeable future. We will continue to remain competitive on price and our performance this quarter provides further evidence that our strategy is working."
What analysts said
Phil Dorrell, partner at consultancy Retail Remedy, said: "To increase total sales and gain market share is an achievement normally bestowed on either Aldi or Lidl but this quarter we are congratulating Sainsburys.
"Sainsbury has a steady rein on promotions and maintained standards well through Christmas. Marketing was understated and subtle, suggestive of a new more sophisticated shopper tired of the brash hard sell.
"The success of TU clothing online should be applauded but we won't break open the champagne until we see the clothing margin leaks instore from lumpy supply, poor display techniques and constant clearance addressed."
Dorrell added: "The Mog Christmas campaign may have touched hearts but it is a stretch to suggest that it was the driver of the sales. This we put down to a good run of great pricing with trustable products and the best own label range of any of the Big Four."
John Ibbotson, director of the retail consultancy Retail Vision, added: "It says much about the state of the Big Four that such modest performance should be regarded as a triumph. Yet for Sainsbury's to be losing sales at a slower rate than many of its big rivals is still an achievement.
"While sales and profits are down on the same time last year, both volume and market share are up – showing that Sainsbury's is adapting better than most to the current environment."
He added: "As unofficial grocer to the middle classes, Sainsbury's has seen fewer customers desert it in favour of the German discounters than its Big Four rivals, but its leadership has shown itself to be anything but complacent.
"Mike Coupe's turnaround plan is starting to bear fruit, and the money saved is being ploughed back in to keep prices competitive. But major strategic issues remain, and there are still unanswered questions both about the wisdom – and likelihood – of Sainsbury's making another bid for Argos's owner Home Retail Group.
"The plan to cross-sell Sainsbury's and Argos stock could potentially create a rival to Amazon. While the idea has drawn a decidedly mixed reaction from investors, Mike Coupe is an assured operator and might just pull it off."