Ryanair shares tumble after second profit warning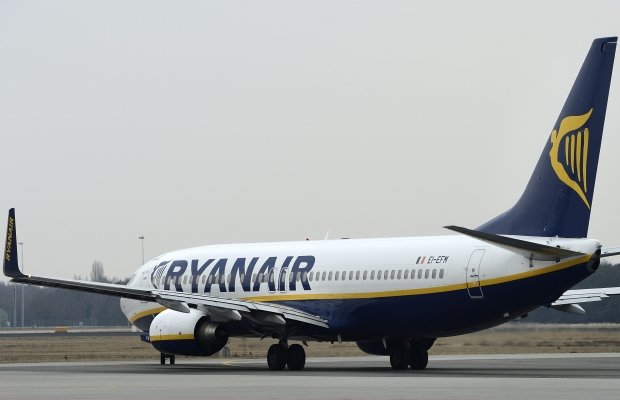 Ryanair has suffered an 11 per cent fall in its share price after posting its second profit warning in two months, meaning the company's profits will likely fall for the first time in five years.
Weak economic conditions in the Eurozone and intense competition from rival low cost airlines have played a large part in Ryanair cutting its forecast for the financial year ending in March 2014, to £431m down from £482m. The airline did announce a small improvement for last years profits with a one per cent rise after tax and five per cent rise in revenues.
Ryanair has indicated there will be a cut in average fare prices of nine and 10 per cent in the third and fourth quarter respectively. Despite the negative news in the short term some analysts still see strong potential in the company.
Panmure Gordon analyst, Gert Zonneveld writes:
Over the medium term we are not overly concerned about the recent fare weakness given the prospects of modest short haul capacity growth (by both Ryanair and the industry overall) and higher competitor fares, which should translate into attractive and sustainable profit growth over the medium term.
This view is shared by Cantor Fitzgerald analyst, Robin Byde:
Our view: the continuing yield weakness will be a surprise to all. Consensus will fall and the stock will likely be sharply weaker today. But the fundamentals remain strong and we believe that yield pressure will abate into CY14. RYA is trading on CY14e PE of 13x ( before adj.) vs. a long-term average of 16x."
In response to widespread customer demand the company has announced it will reintroduce a policy of allocated seats from 1 February.
All passengers who don't wish to pay a small fee (€5) to select their preferred seats will be allocated seats during the 24 hours prior to the date of scheduled departure. This return to allocated seating is Ryanair's response to the enormous demand from our customers.