Royal Mail posts a warning over delivery rivalry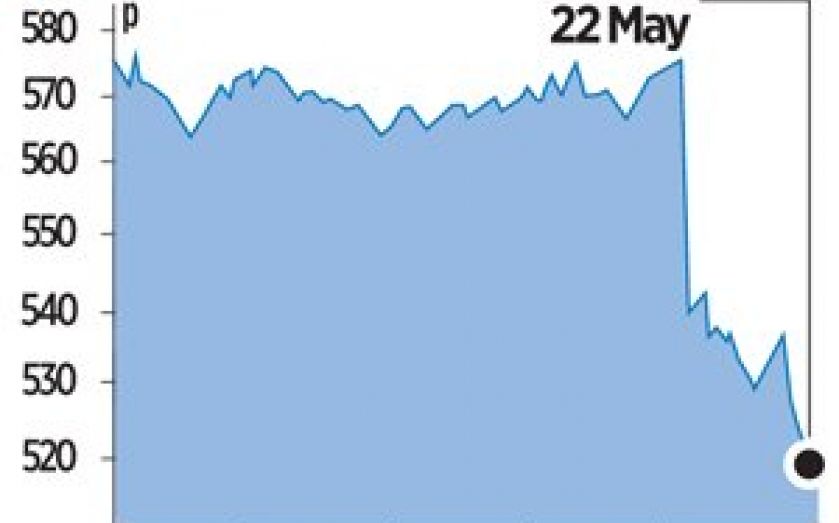 ROYAL Mail's shares dragged the FTSE 100 down yesterday as the recently privatised postal firm's shares tumbled 9.7 per cent, following a warning of rising competition in parcel deliveries.
The warning dulled an otherwise strong set of results from Royal Mail, which reported a 12 per cent rise in full-year profit to £363m during the 52 weeks ending 30 March.
"We are facing a couple of headwinds. The competitive environment on the parcels side is more intense. We are taking steps to remain the leader in this growing market," said chief executive Moya Greene.
Royal Mail's revenues grew two per cent to £9.45bn during the year on the back of its growing parcel deliveries, which now account for 51 per cent of its revenue.
While Royal Mail controls almost all of the UK's door-to-door letter deliveries, TNT has recently entered the market and rivals such as UK Mail have been building market share in courier and parcel services.
Greene said the results had met the company's expectations and added it would stick to its target of single-digit revenue growth, margin expansion and underlying free-cash-flow growth for 2015, despite the gloomier outlook.
"On the letters side, the headwind is direct delivery and we have strategies in place to counter its adverse financial impact. However, without timely regulatory action, direct delivery could undermine the economics of the Universal Service and our ability to generate sustainably a five to 10 per cent profits before interest and tax margin in our reported business," she added.