Rolls-Royce's high-end, luxury cars may not immediately come to mind as the playthings of the younger generation.
But thanks to a concerted push to appeal to younger buyers, the 111-year-old company has managed to bring the average age of its clientele down by 13 years over the last decade to just 43.
Read more: Aston Martin shares fall as it warns annual profit will halve
"That means that for everybody who is 60 [buying a Rolls-Royce], you have somebody who is 20," chief executive Torsten Muller-Otvos told City A.M..
He said that was in part down to the introduction of so-called black badge versions of its cars, which sees the car painted black inside and out.
"This is a cooler, darker, more menacing, edgy proposition, [aimed] especially towards younger clients."
"High net worth individuals are getting younger and younger. One reason for that is that technology today allows you to open excellent businesses in early years of your life already.
"So many smart kids around the world building platforms or whatever making a fortune early in their life are coming to us to start investing in a Rolls-Royce"
Also helping Rolls-Royce target young people was its latest Cullinan SUV model, which drove a 25 per cent jump in overall sales last year.
The luxury car company said it sold 5,152 cars last year – a quarter higher than the 4,107 it sold in 2018 thanks largely to the success of the Cullinan, which weighs 2.6 tonnes and retails at around $400,000.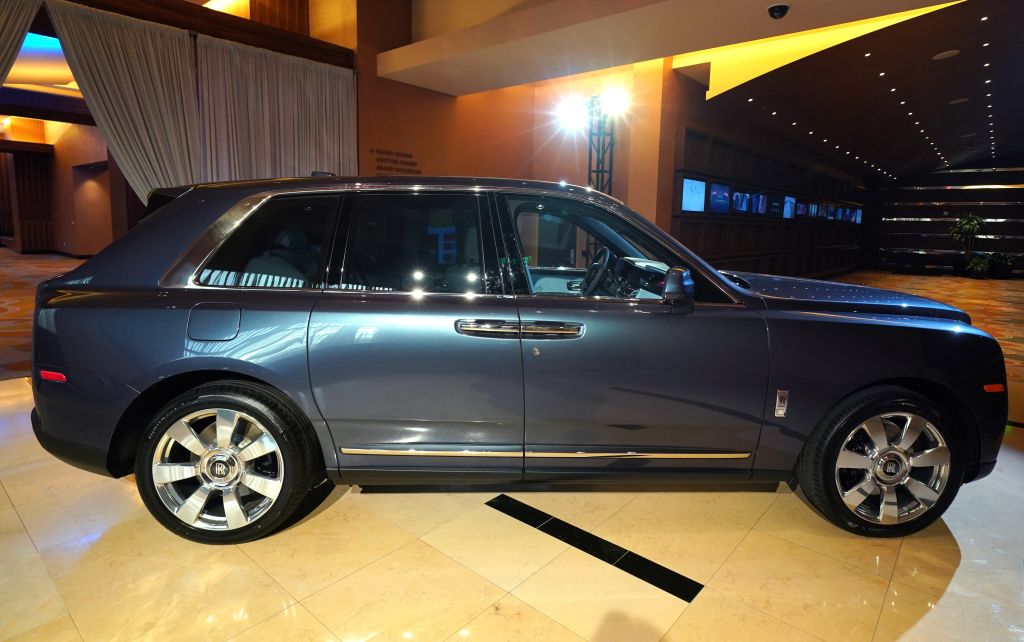 "While we celebrate these remarkable results, we are conscious of our key promise to our customers, to keep our brand rare and exclusive," Muller-Otvos said.
The 116-year-old company expects sales to "stabilise" next year and said it is investing "significant" sums of money into its Goodwood factory in the UK, hiring workers and recruiting more apprentices than ever.
The US continued to prove to be Rolls-Royce's biggest market where it recorded around a third of sales. China and Europe follow, while Rolls-Royce broke sales records in Russia, Japan, Australia and Singapore.
The firm, which is a division of BMW, has managed to defy the global slump in car sales that saw UK production fall to a six-year low last year.
Read more: UK car sales sink to lowest since 2013 despite electric growth
Muller-Otvos said the company was performing well in the face of a struggling industry "because we're not in the car market. We in the luxury goods market.
"This market has very different … customer patterns and behaviours. Nobody chooses us to find an object to get from A to B – this is very much about a luxury good. It's about fulfilling a personal dream."
Main image: Rolls Royce CEO Torsten Muller-Otvos with the Cullinan (credit to Rolls-Royce)