Rise of Spotify positive for Taylor Swift and music industy as a whole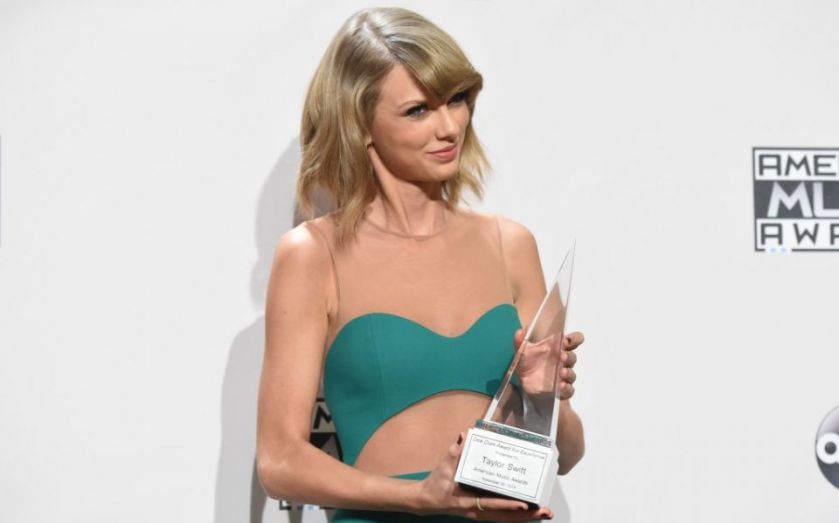 The global music industry suffered a drop in sales in 2014, despite strong growth in digital sales and in particular the streaming market.
The International Federation of the Phonographic Industry's (IFPI) annual report into the digital music industry paints a familiar tale record companies and artists struggling to transition to an increasingly digital-dominated world.
For the first time, digital revenues equalled those of physical formats with both accounting for 46 per cent of the industry's turnover – around $6.85bn (£4.6bn) – while eight per cent came from performance rights.
That digital drive was largely down to a 39 per cent increase in subscription service revenue which hit $1.57bn and now make up 23 per cent of all digital revenues around the world.
[infographic id="34"]
Martin Mills, founder and chairman of independent label distributor Beggars Group, commented:
There has been a substantial shift towards streaming. We find our "sales" revenue streams – downloading, physical and streaming – now split into three roughly equal parts. Income from streaming is very significant and covers an enormously broad range of repertoire, including a lot that was previously not earning much at all. I see this as a positive development.
Digital downloads, which once threatened to sound the death knell for physical sales, are now tumbling alongside their ageing counterpart – both suffered drops in sales of around eight per cent in 2014.
In the UK, the overall market dipped by 2.8 per cent, as Europe declined as a whole. Yet the blues aren't being sung in North or Latin America just yet, where music market revenues rose 2.1 and 7.3 per cent respectively.
Boost for artists
The overall picture for the music industry has not been sunny for quite a while, yet there are still reasons for artists to cheer.
According to the IPFI, the rise in streaming services should be embraced as a fairer system for artists. The group found that while wider industry sales revenue has fallen, total artists payments has declined much less in real terms and increased as a share of sales revenue by 13 per cent.