Hebden Bridge flooding "worse than 2012" as red warning issued for rain in Yorkshire and Lancashire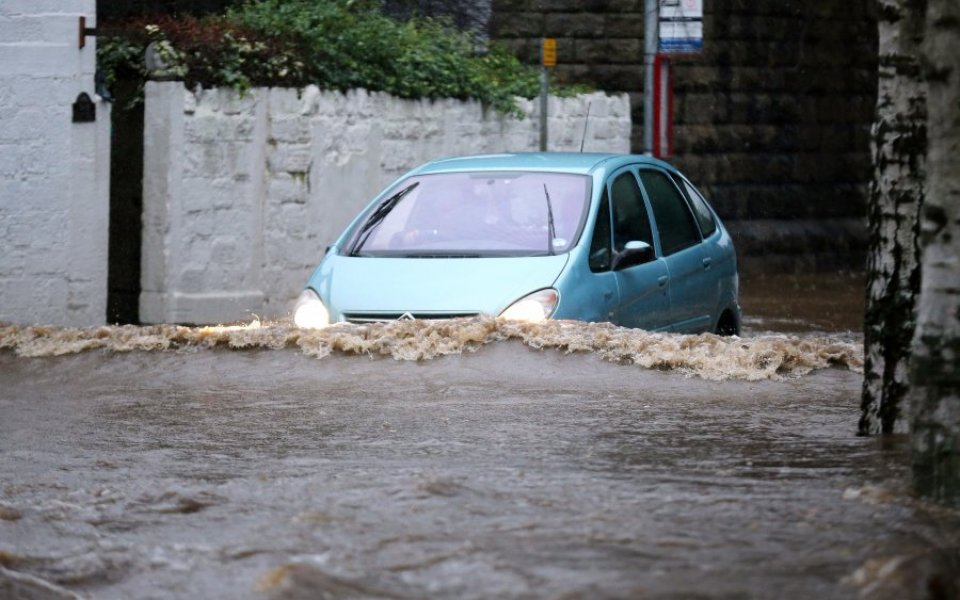 Insurers are braced for the fall-out from severe flooding in Yorkshire and Lancashire which some local business owners have described as worse than the devastating floods of 2012.
Homes in Lancashire and Yorkshire have been evacuated after the Met Office issued its most severe red weather warning for rain.
Some areas are expected to experience a month's rainfall in a single day.
Read more: UK floods in pictures
In 2012 floods cost the UK economy an estimated £600m and caused a £200m set back to businesses which suffered an average of £60,000 damage each.
Yet some local business owners of West Yorkshire town Hebden Bridge – which suffered from floods in 2012 – believe this year's damage could be worse.
"I decided to try and walk through the Main Street to get to the other side of town and it was about a metre high," Local interior designer Andrea Hardaker told City A.M.
"I don't think any of the shops have escaped. It's over the top of the flood defence gate [placed in front of doors to prevent flooding]. Chairs and tables were floating in cafes.
"It just happened really quickly. It was almost like the river burst the bank because it came really quickly. It's worse than 2012, definitely. It's not just the water – it's fast flowing, so it is quite dangerous."
The Association of British Insurers has assured affected small businesses that insurers will be on hand and on the ground throughout the festive period.
Emergency payments will be made to small businesses affected by the flooding while loss adjusters will be sent "as soon as practically possible".
Families in the Lancashire villages of Whalley and Ribchester have been evacuated by Fire and Rescue services and people have been urged to stay away.
The Met Office warned of "widespread river flooding and surface water flooding" in Lancashire and surrounding areas which have already been buffeted by Storm Eva in recent days.
Read more: Army to be deployed as Storm Eva rolls in
In Lancashire, up to 80 mm is expected to fall in a six to nine hour period through to early afternoon, with over 100 mm likely over already saturated high ground over a longer period of time.
Parts of North and West Yorkshire have also been given a red warning for rain until 10pm at night.