Gordon Ramsay selling 50 per cent of his food empire Kavalake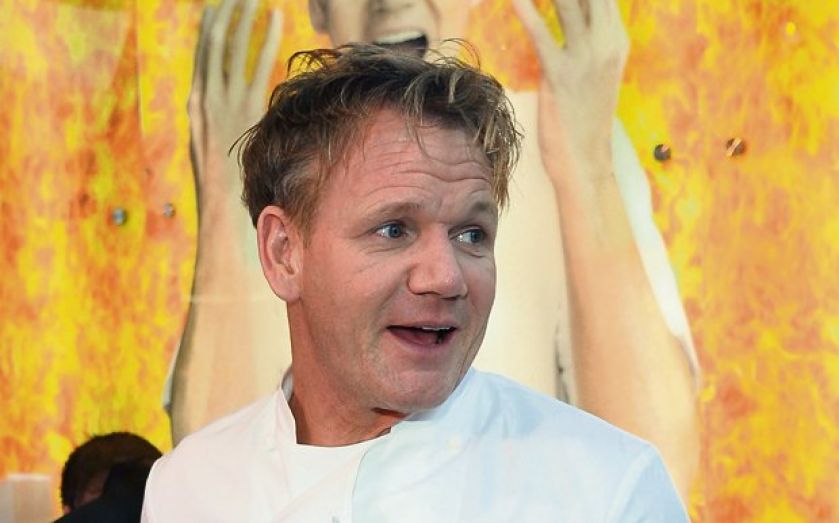 Gordon Ramsay is looking to sell a 50 per cent stake in Kavalake, the holding company for the celebrity chef's expansive set of restaurants, which includes Ramsay's eponymous flagship eatery in Chelsea and Bread Street Kitchen in the City.
Ramsay is in discussions with accountancy and business advisory firm BDO in a bid to find an investor willing to fund an expansion of the business. Market sources have indicated that a deal could value the company at up to £80m.
The deal would represent a big comeback for Ramsay, who pumped millions into the business to fight off administration during the economic recession. Along with Kavalake's managing director Stuart Gillies, Ramsay has since successfully cut costs and shut down under-performing ventures abroad.
Last year, the business achieved earnings before interest, tax and other charges of £5m, from sales of approximately £45m.
Ramsay and Gillies open their 12th restaurant in London – the Heddon Street Kitchen – in the West End on 8 November.
The pair are also embarking on a new wave of overseas expansion, looking to add to an international network that includes 12 restaurants spread across Europe, the United States and the Middle East.
The first new addition, soon to open in Hong Kong, will be a new Bread Street Kitchen, following on from the success of the St Paul's-based restaurant of the same name.