The Queen's Speech: Here's what happened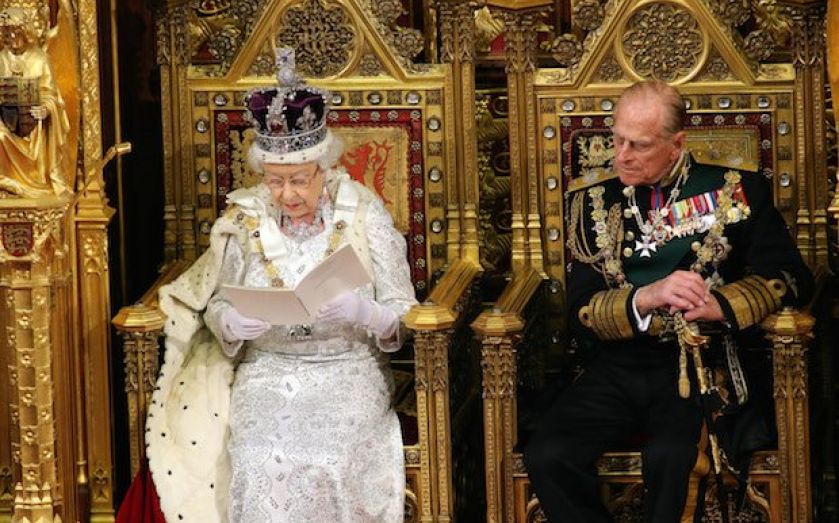 The Queen delivered her speech to MPs and Lords in Westminster this morning. Here's a recap of what happened:
Two pension bills: One gives pensioners new freedoms to cash in pension pots and not buy annuity, and the other will cover collective schemes.
Childcare: The existing employer-funded childcare scheme is to be replaced by a state-subsidy worth up to £2,000 a year.
Plastic bag charge: Plastic bags in England will soon be subject to a 5p charge.
Infrastructure and planning: Relaxing planning laws, particularly around zero-carbon targets and, controversially, potentially making it legal for shale gas exploration companies to drill under private land without the owner's permission. As a counter-balance, communities will be given rights to take stakes in renewable energy companies working locally.
A "modern slavery" bill": This'll see victims of slavery receive compensation and reparations from their traffickers.
Anti-terrorism measures: Will include a provision to make planning attacks in the UK from abroad illegal. At the moment, it's only illegal if planned in the UK.
A corporate ownership bill: This'll make it easier to mete out punishment on directors who shirk responsibility and break the law. It'll up the disqualification period and compensation to victims, too.
A small business bill: Expected to see more red tape cut to help small business grow. It's also anticipated to include powers over zero-hours contracts and a code of conduct for pubs, designed to protect smaller hostelries from chains by creating an independent ombudsman.
Power to recall – another controversial one. New powers will be promised to give constituents the ability to recall an MP who's not doing their job properly.
There's also the heroism bill, designed to safeguard people from negligence claims when they were trying to do the right thing.
The Queen's also covered bills to combat criminal gangs and child neglect, along with bills from the last parliament: the consumer rights bill, the second finance bill, the criminal justice and courts bill, the deregulation bill, the HS2 paving bill and the Wales bill.
Other plans included preventing highly-remunerated NHS executives and civil servants from taking redundancy and then going back to the same place of work within a year.
Plain packaging for cigarettes: So far, the government has just said it's "minded" to introduce regulations for standardised packaging; today it was quietly side-lined.