Queen Elizabeth II and Britannia: This is what the Royal Mint's new £50 coin looks like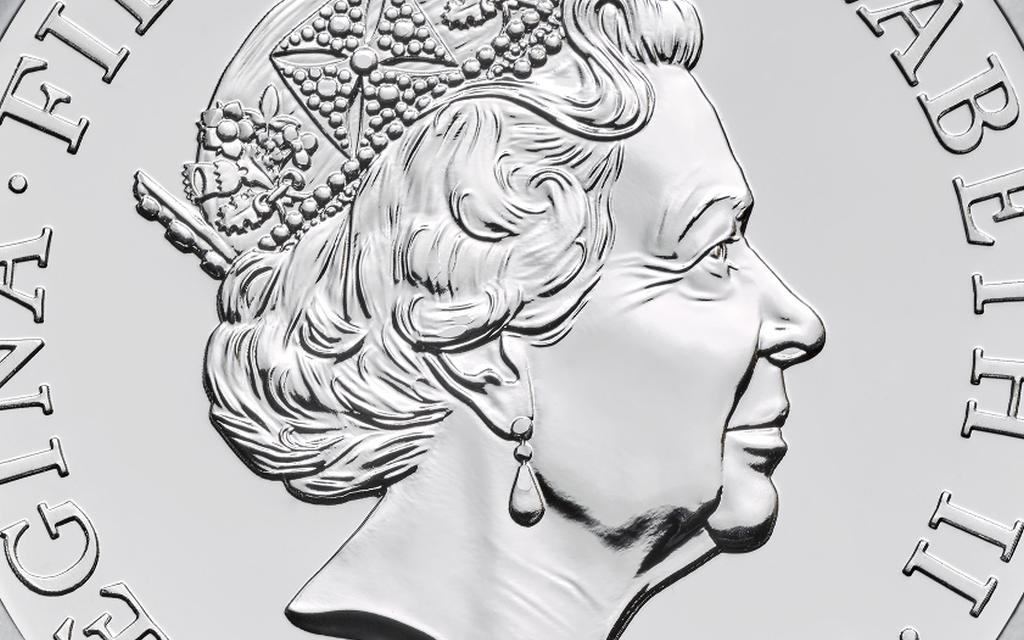 The Royal Mint is celebrating Queen Elizabeth II becoming the UK's longest-reigning monarch by releasing the country's first ever £50 commemorative coin.
Collectors will be able to nab one of 100,000 coins, each weighing around 31 grams with a 34mm diameter, with a design featuring images of two of the country's most recognisable female portraits: The Queen, of course, and Britannia.
"It seems apt that these two familiar British figures, both designed by Jody Clark, feature together on the UK's first face value £50 coin in the year that The Queen became Britain's longest reigning monarch, and Britannia returned to the circulating coinage," said the Royal Mint's Director of Commemorative Coin Anne Jessopp.
Designer Jody Clark recently created the fifth portrait of the current queen to appear on UK coins. At 33, he is the youngest ever selected for this honour:
Having my portrait of The Queen selected for Britain's coinage was an incredible experience, but now, seeing the portrait combined with my Britannia design on the UK's new £50 coin is a double honour.
With 63 years on the throne, Queen Elizabeth II became longest-reigning monarch on 9 September this year, overtaking Queen Victoria who previously held the top spot.
The Royal Mint is expecting its new release to be a success – and with good reason.
The new coin follows on the hugely popular release of £20 commemorative coin marking Prince George's birth in 2013 and the £100 coin released to ring in 2015 – which was such a bestseller a new edition had to be released.