World Cup 2022: Bookies reckon Qatar's odds-on to be stripped of the tournament by FIFA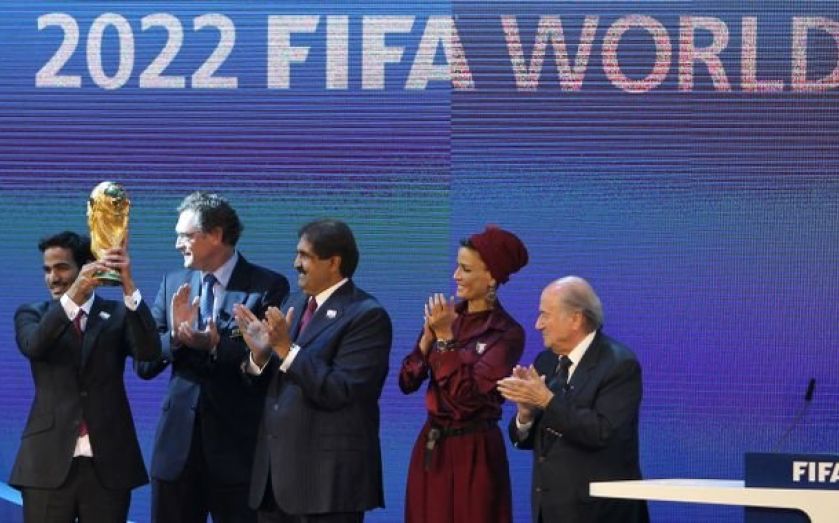 Bookmaker Coral has made Qatar odds-on to be stripped of the 2022 World Cup by Fifa.
The move comes after Fifa executive committee member Theo Zwanziger told German newspaper Bild that he did not think the World Cup would take place in the Gulf state.
Coral has issued odds of 1/2 that Qatar will be stripped of the tournament this afternoon, following Zwanziger's assertions that the scorching temperatures will force Fifa into changing its mind.
Zwanziger told Bild:
I personally think that in the end the 2022 World Cup will not take place in Qatar.

Medics say that they cannot accept responsibility with a World Cup taking place under these conditions.

They may be able to cool the stadiums but a World Cup does not take place only there. Fans from around the world will be coming and travelling in this heat and the first life-threatening case will trigger an investigation by a state prosecutor. That is not something Fifa ExCo members want to answer for.
However, if you are a staunch believer in the power of air-conditioned stadiums or the possibility of the much-touted winter World Cup, the bookmaker is offering odds of 6/4 that the tournament will go ahead.
The head of Qatar's World Cup organising committee, Hassan Al Thawadi, responded to Zwanziger's comments, saying he had no fear his country would lose hosting rights.
Al Thawadi is adamant "a World Cup in summer is possible" and has insisted Qatar's "outdoor cooling technology" works. When asked if he feared losing the World Cup, he said: "No, I do not have any fear. First of all there is no basis to lose it. And secondly it is the first ever World Cup in the Middle East."
This is far from the first time the 2022 World Cup has courted controversy. A Guardian investigation last year found workers in Qatar were dying at a rate of one a day, forcing the Qatari government to approve measures that will improve their treatment.
Furthermore, a Sunday Times investigation levelled allegations of corruption in the bidding for the tournament. Deputy Prime Minister Nick Clegg called for a rerun of the of voting if they were found true.
In Coral's opinion, all of this is likely to be leading to one thing – Qatar being stripped of the tournament once and for all.
Simon Clare, a spokesman for Coral, said:
Despite an incredible amount of of public anger and frustration at Fifa's decision to award the World Cup to Qatar, few people seriously thought that the event would be taken away from them.

There has presumably been millions of pounds invested by now into preparations for the World Cup in Qatar so the implications of reversing the decision will surely be significant, and yet we are now saying it is odds-on that the World Cup will be staged somewhere else in eight years time.