Imperial Tobacco announces Logista IPO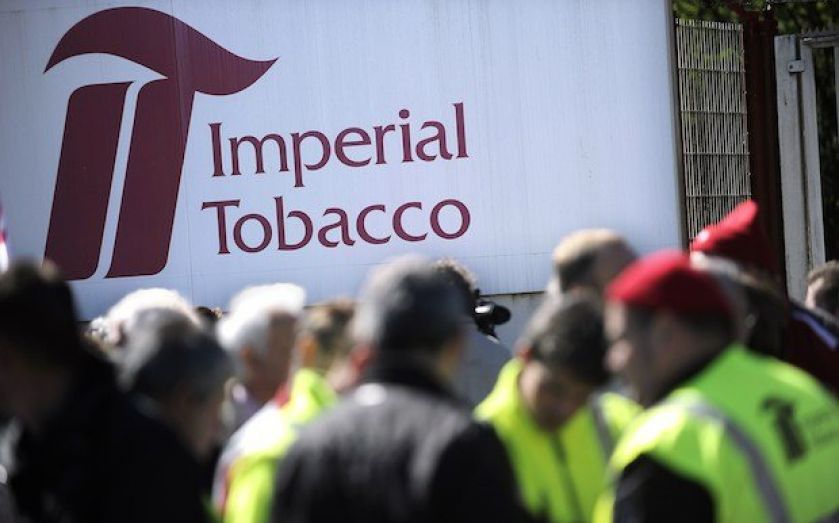 Imperial Tobacco has confirmed plans for the floatation of Logista, its European logistics unit.
The IPO of Logista will involve its indirectly wholly-owned subsidiary Altadis S.A.U. selling a portion of its shares to institutional investors.
However, Imperial Tobacco hopes to retain the majority of the shares. Logista will list on the Spanish stock exchanges.
In April, the tobacco giant announced that it would be shutting its factories in England and France, resulting in around 900 job losses.
Waning sales in Europe, increased regulation and growth in illicit trade have hit the maker of Gauloises and Davidoff, which says its Nottingham and Nantes factories are now utilising less than half their manufacturing capacity.

Rolls-Royce lands £50m contract with Edison Chouset Offshore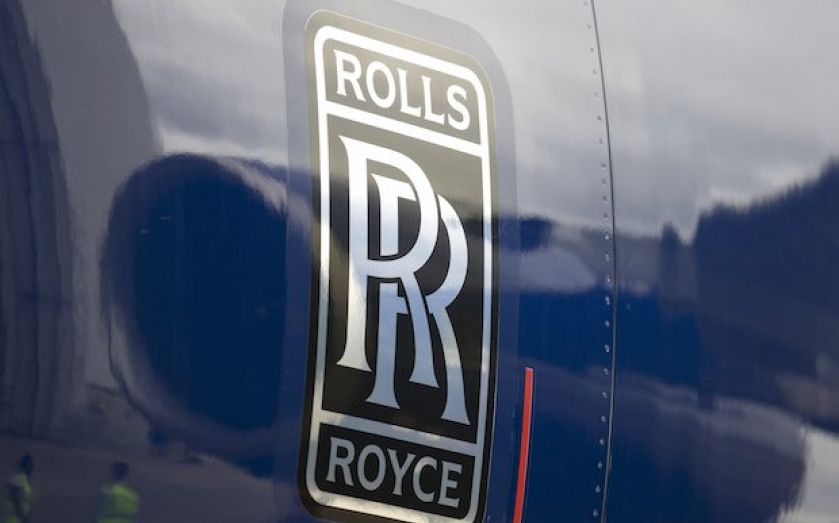 Rolls-Royce has won a £50m contract to deliver deck machinery for four large anchor handlers for Edison Chouset Offshore.
The vessels have been designed by North American Shipbuilder and are to be built by Estaleiro Navship LTDA in Brazil.
They will be developed to operate in Brazil under an eight-year contract with Petrobras. The deck machinery to be delivered by Rolls-Royce will stern rollers, anchor handling cranes and anchor launch and recovery systems.
John Knudsen, Rolls-Royce, president – Offshore, commenting on the announcement, said: "We are proud that Edison Chouest has chosen Rolls-Royce products for these new and advanced vessels. Our anchor handling team's in-depth knowledge about offshore operations has been vital to developing the optimum solution together with the ship owner and designer."
Asian markets make gains after Chinese inflation data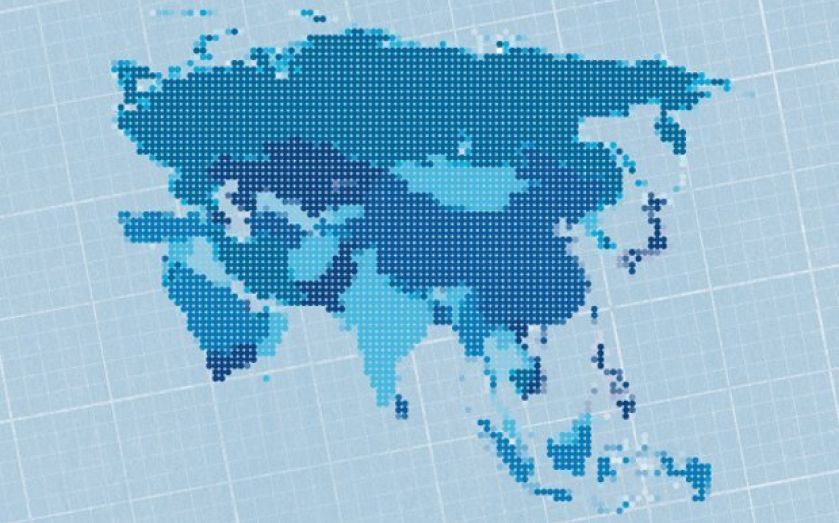 Asian markets have made moderate gains after data showed China's annual consumer inflation climbed 2.5 per cent in May, faster than the median estimate of 2.4 per cent.
"Today's inflation data confirm our view that broader price pressures are stable and that concerns about deflation, sparked by a short-lived fall in headline inflation in April, were overplayed", said Julian Evans-Pritchard, China economist at Capital Economics.
Producer prices in the world's second largest economy fell for the 27th straight month by 1.4 per cent year on year. On Monday, the People's Bank of China cut the reserve requirement for rural banks.
Markets also took heart from another record breaking close on Wall Street after the Dow Jones rose 0.1 per cent. Japan's Nikkei has slipped 0.6 per cent as investors await details of the government's corporate tax plan.
Sony took a hit yesterday on the back of news that it had been overtaken by rival company Nintendo in games console sales.
South Korea's Kospi is up 0.8 per cent, reaching its highest level for almost six years.
Three things to watch during E3 this week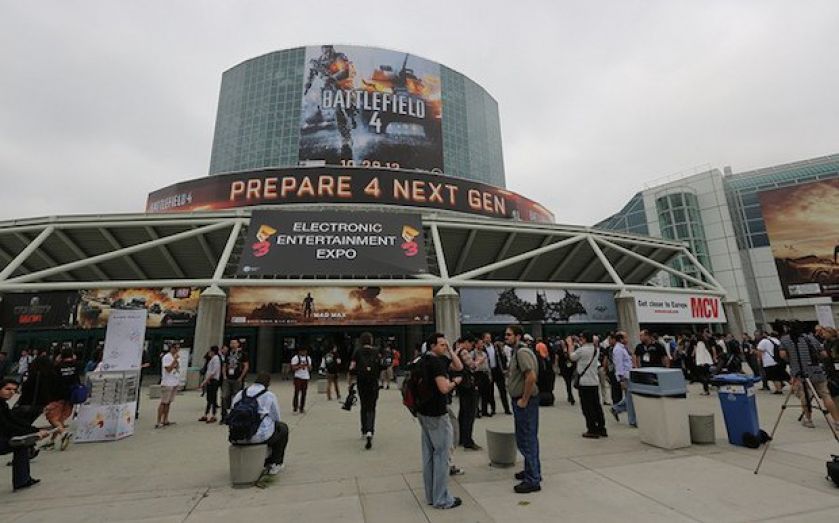 The worlds biggest gaming conference is taking place this week in Los Angeles.
The Electronic Entertainment Expo, or E3, is where Microsoft, Sony, Nintendo and the largest gaming developers in the industry go to show off the latest and greatest creations to nearly 50,000 attendees, and the world watching.
1. Microsoft's Press Conference (Monday 5.30pm)
Microsoft will kick off the show tonight with its press event that is being streamed live. Expect a strong focus on its recently launched Xbox One console, especially as its sales are lagging behind those of Sony's rival PlayStation 4 currently.
Microsoft will be hoping that its recent decision to remove its Kinect sensor from the Xbox One (reducing its price by $100) and announcing a strong line up of games today, coming over the next 12 months, will boost sales.
2. Sony's Press Conference (Tuesday 2am)
Despite the rather unfortunate timing of this event for UK viewers, it will also be streamed live. Sony is coming from a strong place having overtaken Nintendo's games console sales over the past year boosted by the successful launch of its PlayStation 4.
But Sony's handheld PlayStation Vita has seen extremely weak sales figures with the Japanese firm cutting back manufacturing as a result.
3. Nintendo's "digital event" (Tuesday 5pm)
Nintendo has been suffering as of late with weak Wii U sales putting developers off making games for Nintendo's flagship games console. This will be the second year that Nintendo has decided to cut the expense of a physical press conference with an entirely live streamed event instead.
Is Darkcoin set to soar with new hardfork?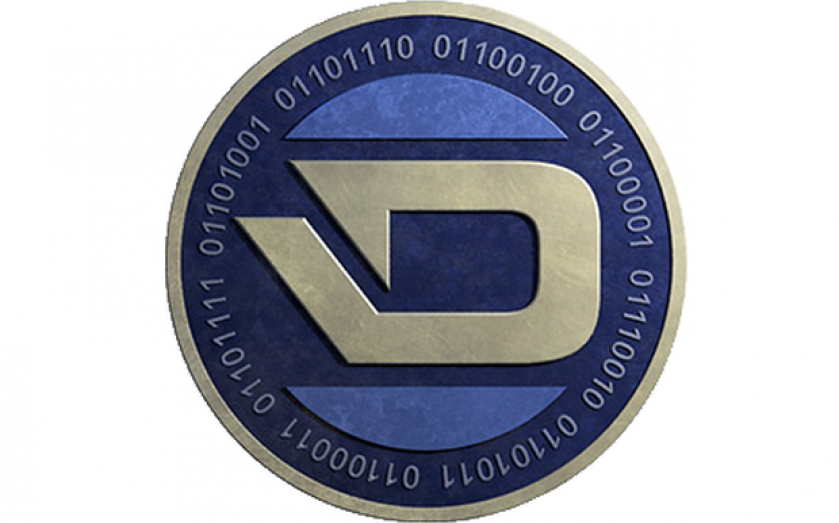 Privacy centred cryptocurrency Darkcoin has had a rough ride over the last few weeks.
Darkcoin's last hardfork to implement the masternode payments system – RC2 – did not go as well as the company had hoped. In the world of cryptocurrency's, a hardfork is when the developers make changes to the programming of the coin.
The coin's users must then update their applications if they want to use the coin correctly.
In May, Darkcoin's blockchain split into several forks, leading the company to alter its code to facilitate the use of the masternodes, which conceal users transactions by mixing their Darkcoins with those of other users.
The world's largest cryptocurrency Bitcoin experienced similar problem in March 2013, when the blockchain split into two, with one half adding blocks to one version of the chain, and the other half adding blocks to a different version.
However, there may still be room for Darkcoin prices to rise to the levels seen in the heady days before the launch of RC2.
The Darkcoin team have announced there will be two new versions – RC3 and RC4. Furthermore, there will be automatic checkpoints that will prevent the network from diverging paths. The Darkcoin team said in statement: "In the event of a rejected block, the auto-checkpointing system will be able to tell the daemon to retry it later and put the daemon on the correct chain".
The RC3 will include the automatic checkpointing, while the RC4 will include "significant improvements to anonymity and multi ticket support".
In more good news for Darkcoin bugs, the developers claim to have solved the "ghost masternode " problem, where the network is "continued to list as active even after the Masternode had been taken offline".
The RC3 system has already been tested with Hirocoin. Darkcoin has since taken on the developer of Hirocoin, Hiro, to provide further assistance. However, the checkpointing system is a temporary solution to the Darkcoin code while it is being perfected.
It will be removed once the problems with the code have been dealt with, due the fact that its centralising nature runs counter to Darkcoin's ethics.
The central impetus of the Darkcoin project has been privacy and improving on what lead developer Evan Duffield sees as the errors of Bitcoin.
Since the Bitcoin blockchain makes transactions publicly visible, Duffield argues that making payments with Bitcoin is equivalent to leaving your checking account open in your browser and everyone on the internet can see what you bought.
Darkcoin's focus on anonymity has attracted much comment. New-York based writer and entrepreneur, Tom Sharkey, at digital currency news site Coindesk, has likened Darkcoin's practices to that of Apple.
"If Bitcoin is the Google of digital currencies, then darkcoin is certainly the Apple amongst its peers. Apple is notoriously opaque in their business operations, preferring to keep important decisions behind closed doors", said Sharkey.
World's first smart ecigarette launched by Smokio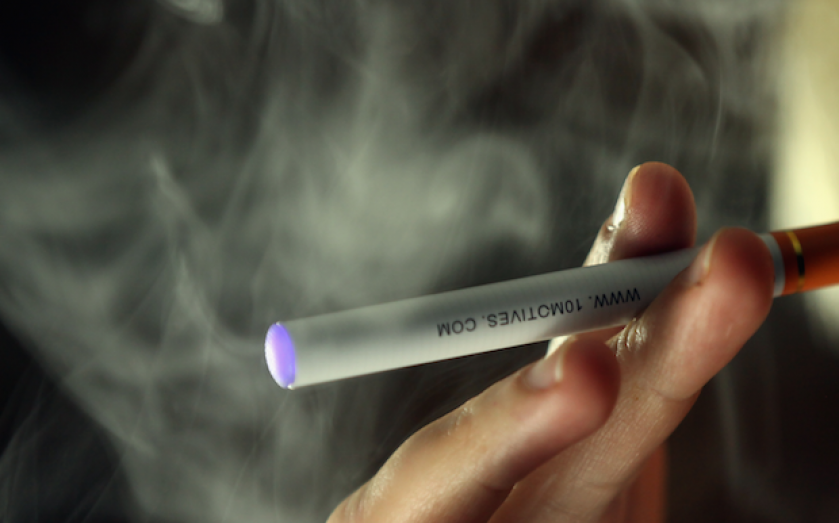 The fast growing world of ecigarettes has played host to yet another innovation, as Paris-based company Smokio launches the world's first smart ecigarette, available for £65.
The device connects to a smartphone app tracking the owner's usage, providing updates on both their health and finances.
Smokio hopes to entice smokers to switch from real cigarettes to ecigarettes and save money in the process. Users will be able to view statistics over 30 days to monitor how much they are vaping. The device has a battery life of seven hours and uses GPS to track where and when the user has been vaping.
The new ecigarette will even be able to predict the owner's life expectancy. The app tells the user how many real cigarettes they would have smoked had they not switched.
Consequently, data will show the user what impact those cigarettes would have had on their health, calculating how many days they have now added to their lives.
Speaking to the MailOnline, Smokio's Johan Collet, said: "This takes into account your age and how much you smoke. It's a catalyst taking into account all of the things that will improve your health".
Containing a microchip, the device sends the data over Bluetooth to the app, which is available on both Android and iOS.
Smokio's latest project could entice ever more smokers to switch into what has become a burgeoning market. American lender Wells Fargo has even gone so far as to say ecigarettes could be outselling conventional cigarettes within a decade.
While there is much controversy surrounding ecigarettes, there is a growing body of evidence supporting the claim that they are helping increasing numbers of smokers to quit.
In 2011, a clinical trial found that ecigarette use led to sustained smoking abstinence for 22.5 per cent of smokers who were not motivated to quit, while there was a large reduction in cigarette consumption for a further 32.5 per cent.
More recently, a 2013 Lancet study divided 657 smokers into three categories: one-third were asked to use nicotine patches, one-third ecigarettes and one-third placebo ecigarettes.
The ecigarette users were more likely to refrain from smoking altogether during the experiment, more likely to halve their use of cigarettes if they did not quit completely, and three times more likely to continue using the product afterwards.

VEC lands third British ecigarette company as industry booms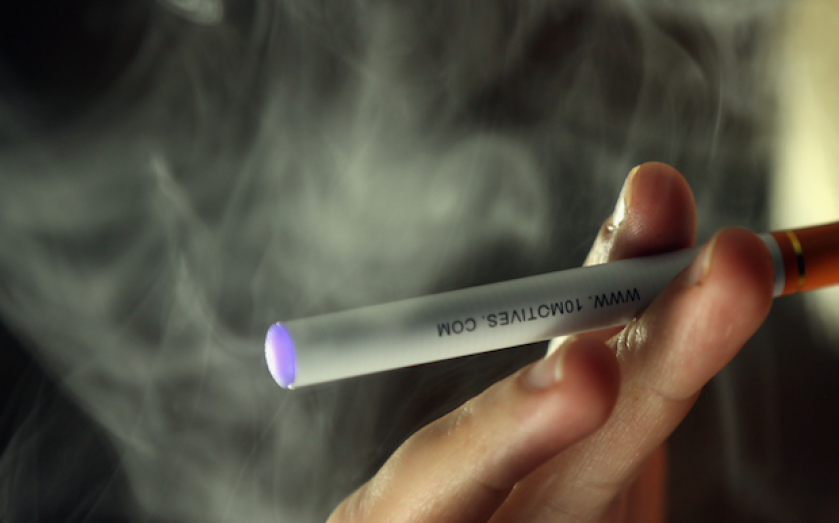 US Victory Electronic Cigarettes (VEC) has acquired its third British ecigarette company in six months for $104m (£62m).
Ten Motives, one of the largest and fastest growing ecigarette companies in Europe, was founded in 2008 by former telecoms Art Devlin. Ten Motives has long term relationships with leading retailers, such as Sainsbury's, Tesco and Bargain Booze.
Devlin, who was later joined by Tony Jones, was inspired to create Ten Motives after his own first-hand experience with ecigarettes. After a week of vaping, Devlin did not feel the urge smoke a regular cigarette and realised the product had huge potential.
The two entrepreneurs will receive a combination of cash and shares for the company. Since its founding, Ten Motives has replaced up to 400m regular cigarettes.
The deal can be seen as part of VEC's go-big-or-go-home strategy, with the company's president going so far as to equate VEC's strategy to that of a military campaign.
Speaking to Crain's Detroit Business, VEC's president and West Point graduate, Brent Willis said: "In his study of war, Clausewitz talked about the ability of manoeuvere — for us, that means speed, moving faster than the competition. You have to do the right thing — and you have to do the right thing at the right time."
Victory's previous UK acquisitions include Vapestick for $70m and VIP for $50m.
The number of ecigarette users in the UK has soared, from 700,000 in 2012, to 2.1m, according to Action for Smoking on Health (ASH).
The anti-smoking lobby group found that half of former smokers had tried ecigarettes. Some of the world's largest tobacco companies have been quick to move with the trend by introducing ecigarettes of their own.
Last summer, British American Tobacco launched its Vype ecigarette. The industry is not only booming in size, with American lender Wells Fargo predicting that ecigarettes could be outselling conventional cigarettes within a decade, but also in product innovation.
Last week, Paris-based company Smokio launched the world's first smart ecigarette, available for £65. The device connects to a smartphone app tracking the owner's usage, providing updates on both their health and finances.
"In my career, there has not been a sector that has so much potential and is so untapped in terms of value and global reach," said Jim McCormick, CFO of VEC. The West Michigan company hopes to be the largest independent producer of vaping products in the US.
Sports Direct launches third attempt for Mike Ashley bonus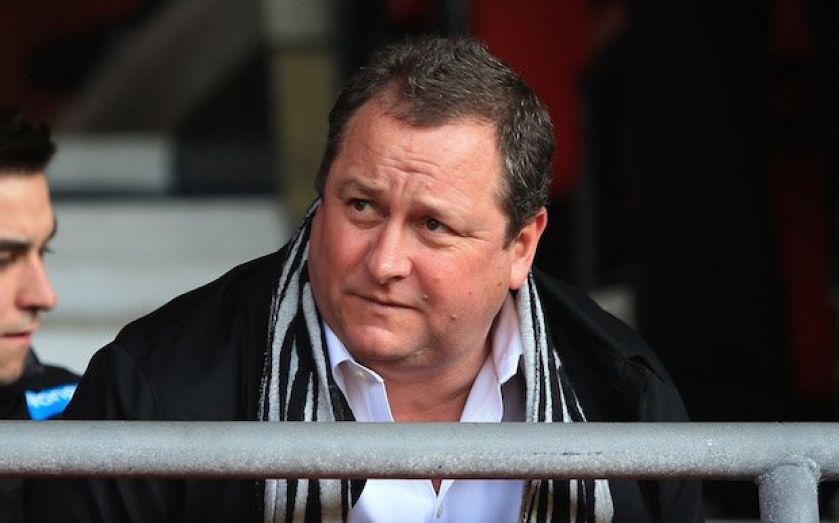 Sports Direct is initiating a third attempt to award founder Mike Ashley a bonus, after two previous attempts failed due to shareholder opposition.
The 2015 bonus share scheme provides for the grant of no-cost options of up to 25m ordinary shares in the company to 3,000 employees, including Ashley. The scheme could be worth £200m.
However, the vesting is conditional on certain earnings targets. The sports retailer said it was very confident of reaching its 2014 target of £314m.
Keith Hellawell, Sports Direct's chairman, said the company had developed a "long-term share incentive scheme which not only will continue to motivate the company's employees but which also recognises and rewards the substantial contribution made by Mike Ashley over many years".
The meeting to approve the implementation of the 2015 bonus share scheme will be held on Wednesday, 2 July. Ashley, along with the rest of the board, will not be eligible to vote.
In April, Sports Direct hit out at shareholders for failing to back a bonus share scheme that would have awarded Ashley a £70m windfall, as it posted a rise in fourth quarter sales.
"The board was extremely disappointed to withdraw the resolution," Sports Direct chief executive Dave Forsey said.
Asian markets make gains on upbeat Chinese data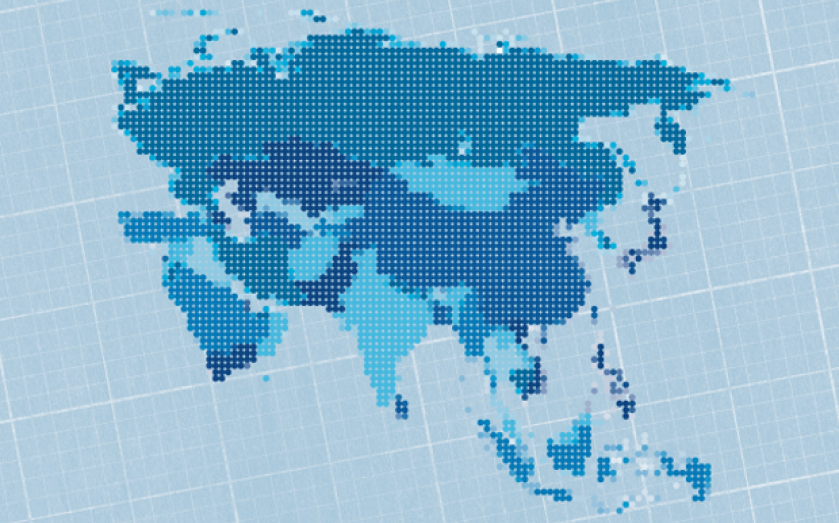 Asian markets are on the rise after data from China showed a rise in the May trade surplus, with exports jumping seven per cent on year.
The rise in exports can partly be attributed to the easing of distortions caused by over-invoicing.
On Friday, the Dow Jones and the S&P 500 rose to record highs after US non-farm payrolls showed 217,000 jobs were created in May, with the jobless rate remaining at 6.3 per cent.
The Nikkei is up 0.4 per cent in the wake of revised first quarter GDP numbers showing an expansion of 6.7 per cent, significantly above analysts estimates of 5.6 per cent.
Japanese consumer confidence has also continued to recover from the impact of April's sales tax hike. The headline index rose from 37.0 in April to 39.3 in May, with all components improving.
However, this remains below the historical average of 41.5. "One reason why consumers may have become less pessimistic is that they expect price pressure to fade", said Marcel Thieliant, Japan economist at Capital Economics.
The London-based consultancy's measure of the weighted average increase in prices expected by households over the coming year dropped from three per cent in April to 2.8 per cent last month, the lowest since last July.
South Korea's Kospi is down 0.4 per cent following Friday's holiday.
How climate change policies are hurting the world's poor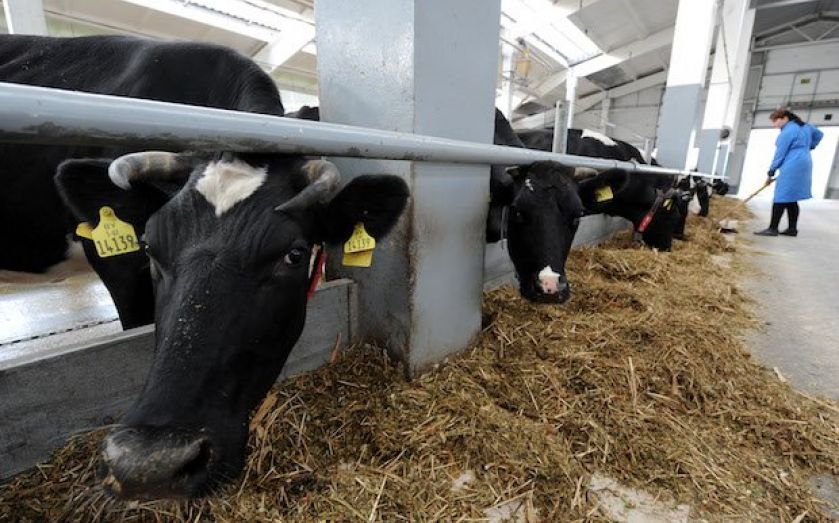 Government policies intended to reduce carbon dioxide are directly harming the poor in both the developing and developed world, according to a report released by the Global Warming Policy Foundation (GWPF).
Energy sources that are not based on fossil fuels are making both power and food more expensive, the report argues. While the affluent remain relatively unaffected, the poor are bearing the brunt of rising prices.
The report urges caution with the pace of carbon reduction, warning that in the long term humans may have to replace fossil fuels as an energy source, but not now.
The report, entitled Climate Policy and the Poor, was the written by professor Anthony Kelly, who died on Tuesday. Kelly, who was widely regarded as the father of composite materials in the UK, points to two major ways government policy is harming the poor in the UK and overseas.
Raising the price of food
One part of the UK's Climate Change Act is the Renewable Transport Fuel Obligation. The majority of renewable transport fuel comes from ethanol. In the UK and elsewhere in the developed world, this policy has had a devastating impact on the ability of the poor to access affordable food, according to the report.
The principle source for non-fossil fuel motor car fuel has been Brazil, which distils pulp left when sugar has been extracted from its cane. Since sugar is plentiful in Brazil, ethanol production should not have a major impact on the price of food. However, in the US sugar is more expensive, so ethanol is made from maize grown in America's farm belt.
The consequence has been to set the interests of the biofuel industry in direct conflict with the interests of the poor, who rely on strong agricultural output from countries such as the US for affordable food. The United Nations Food Agency has even gone so far as to ask the US government to suspend its production of bio-fuel because of its contribution to a global food crisis.
In 2010, a World Bank Policy research paper estimated higher prices caused by increased bio-fuel production over the 2004 level would push 32m people into poverty.
Raising the price of energy
The EU Emissions Trading Scheme means electricity generators are compelled to buy permits to emit carbon dioxide or face penalties. The UK government's decision to introduce a minimum carbon floor price, because it believed the price of carbon was too cheap, has raised the cost energy even more so than would have been the case under the EU's original scheme.
The situation has been exacerbated by the Renewables Obligation (RO). All licensed electricity suppliers are under an obligation from the government to source some of the electricity sold from renewable energy. The Renewable Energy Foundation has estimated the cost of the RO between 2002 and 2030 will reach £100bn.
Kelly concludes: "The changes imposed thus far have not dealt with the risks of climate change through a sensible, steady and sustained improvement in energy and other technologies and have therefore failed to address the problems of the here and now".