Pod only knows: Great storytelling podcasts, from Sarah Koenig's Serial to Jonathan Goldstein's WireTap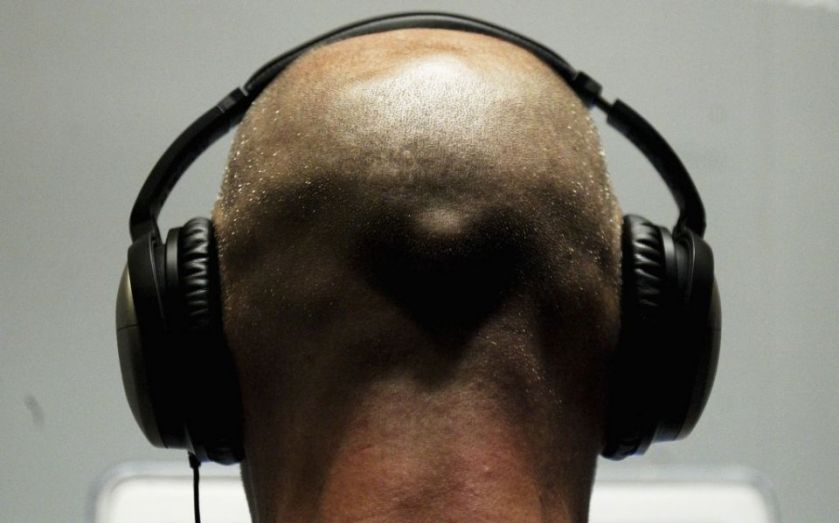 Fearing the end of Serial? Don't worry, there are plenty other great storytelling podcasts out there
Thanks to Sarah Koenig, podcasts are cool again. Her unearthing of a fifteen year old murder case involving three teenagers, a mobile phone and a host of hazy details has proved an unlikely talking point for people all over the world. But there's only so much trawling you can do, and there'll come a point when the case of Adnan Syed and Hae Min Lee will be laid to rest once and for all.
Do not fear – there are plenty more podcasts out there for when that moment comes. From poems that'll make you cry to epic true stories of everyday life, here are 10 story-based podcasts (fiction on the right, non-fiction on the left) to see you through the winter.
Serial

As well as igniting fierce debates in offices, Serial has reinvigorated the podcast as a leading broadcast medium. Presented by former news-reporter Sarah Koenig, it focuses on a murder that took place in Baltimore fifteen years ago. Popular teenager Adnan Syed was jailed for killing his girlfriend Hae Min Lee, though problems with the state's case against him have cast doubt on his conviction. Did he do it? Listen and join the debate.
Free
Snap Judgement
Presented by the charismatic Glynn Washington and distributed by the Public Radio Exchange, Snap Judgment offers a "raw, musical" brand of storytelling. Narrative non-fiction at its most inventive, the weekly podcast always centres on a theme and always features music. Washington's live shows sell out across America, and he has been hailed as the saviour of public radio in America.
Free
This American Life
America's most popular podcast has raised the bar for long-form broadcast journalism. Hour-long, weekly programmes offer searching analysis of anything from the financial crisis (The Giant Pool of Money, 2008) to summer camp (Notes on Camp, 1998). Episodes have a theme, and usually focus on everyday people going about their lives, though not always. These guys are responsible for the all-conquering Serial.
Free
The Moth
The live recording of this podcast, in which real people tell one true story in front of an audience, has gained a cult following around the world. Each show starts with a theme and the storyteller decides how they want to tell their story, which is often expressed as a mixture of theatre and documentary.
Free
Longform
Forget 140 characters, long-form is where it's at. The website longform.com collects and recommends the best non-fiction on the web, and the weekly Longform podcast is a conversation with a non-fiction writer. Sometimes they'll chat about a particular story they've been working and sometimes they'll talk in general terms about how they write. Always worth a listen.
Free
Porchlight Storytelling
For 11 years, San Franciscans Beth Lisick and Arline Klatte have been inviting ordinary people onto the stage to tell stories unaided by notes or memorisation. The Porchlight Storytelling back-catalogue features turns from school bus drivers, mushroom hunters, politicians, socialites, sex workers, musicians, authors, systems analysts and social workers.
Free
Poems That Make Grown Men Cry
The National Theatre entered the world of podcasting this year with Poems That Make Grown Men Cry in association with Amnesty International. Guests including Richard Dawkins, Ian McEwan, Mike Leigh and Simon Schama give readings of the poetry that makes them well up and try to explain why it moves them to tears.
Free
WireTap
Hosted by former This American Life producer Jonathan Goldstein, WireTap is a half hour podcast that aims to tap into the creative potential of radio. Through the medium of over-heard phone conversations, WireTap uses storytelling, interviews and fictional meanderings to explore a given theme. What started as a 10 episode experiment for radio is now a regular podcast downloaded by hundreds of thousands of people.
Free
Welcome to Night Vale
If you have a soft spot for David Lynch's Twin Peaks, you'll also enjoy this fortnightly podcast about the strange occurrences in the small desert town of Night Vale. It's told in the style of a community radio broadcast, including local weather, musical interludes and announcements from the Sheriff.
Free
The Cleansed
Award winning Frederick Greenlaugh's The Cleansed is a "post-oil apocalyptic tale about Maria and Luke, siblings who escape with rebel leader John Prophet to save the world from a second man-made apocalypse" – audio drama, but a long way from Radio 4. In 2012, Greenlaugh took to Kickstarter to fund his second series. Series 3 will be available for download early 2015.
Free