PMQs: Keir Starmer goes for our hearts – through the NHS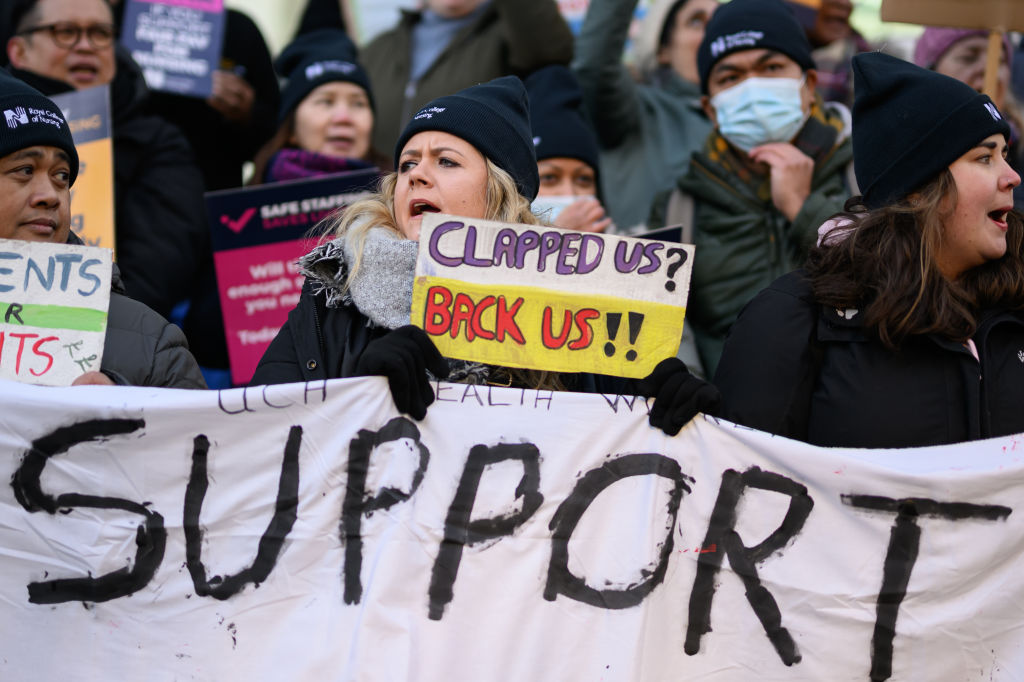 As nurses go on strike in England, Keir Starmer has used ambulance wait times as an emotional bit of rhetoric to drag Rishi Sunak's attempt to be a "good manager" of Britain, writes Sascha O'Sullivan
If the Labour Party really was in the pockets of the unions, they should ask that any strikes going forward always fall on a Wednesday. Maybe it's a perverse kind of home advantage, but the nurses on picket lines today inspired a Keir Starmer seen only once a blood moon.
The strike laws, known by their drier name of "minimum service legislation", sounded perfectly reasonable last week, but they address the symptom of the problem, not the cause.
And Starmer knows this. Even on days when nurses and ambulance staff are working as normal, people suffering from chest pains are waiting 90 minutes for help. The wait time should be 18 minutes.
Today's Prime Minister's Questions was an exercise in the emotional narrative versus the managerial response.
Starmer used his time to chart the journey someone with a suspected heart attack would go on from the moment he dialled 999.
"Someone who fears a heart attack is waiting more than 2 and a half hours, that's not the worst-case scenario, that's the average wait," he told the Commons, running through how long the clock ticks before an ambulance arrives in Peterborough, Northampton and Plymouth.
In the 40 minutes it takes for the Prime Minister to answer MPs questions, 700 people call an ambulance, the Labour leader called from the opposite benches, of those, 2 are heart attack patients and 4 stroke victims.
"Instead of the rapid help they need, many will wait, and wait, and wait," he added, accusing the Prime Minister of presiding over "lethal chaos" in the national health service.
Sunak, in comparison, relied on last week's news and a sterile deflection by pointing to the health service in "Labour-run Wales".
Faced with the story of 26-year-old Stephanie who died for lack of medical attention, answers about "practical steps" the government is taking fell flat and hardly helped Sunak's image of disconnection from voters.
The Prime Minister's political gamble right now is that people want a competent manager, not another Boris Johnson or Liz Truss. The risk with this strategy is that the country is in chaos, and anyone presiding over that is unlikely to win any "best boss of the year awards".
All Starmer has to do then is keep telling the story of a Britain unravelling in a way which grabs attention, and we all know the public's heart is through the health service.