15 plans for the future of London transport: From the Northern Line extension to Night Tube and Crossrail 3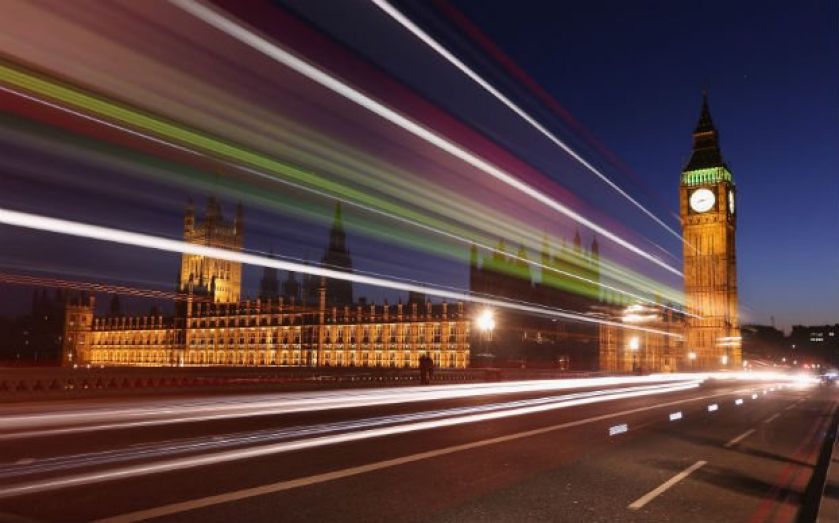 London Mayor Boris Johnson has said £1.3tn of investment is needed in the capital over the next 35 years in order for London to retain its world class status.
Transport is the biggest focus of the "London Infrastructure Plan 2050", and £973bn of spending is needed on transport alone to keep up with the rising population and number of people working in the capital.
Some plans are already in progress, others might not happen at all, but here are some of the transport developments suggested for London by 2050.
1. Thames Estuary airport, 18bn-25bn
In the report, Johnson suggests an airport located on the Thames Estuary as his preferred option for increasing aviation capacity, and should be opened by 2029.
It would also be supported by a high speed link to central London and an extension to Crossrail from Abbey Wood to Ebbsfleet, with road and rail connections to support access expected to cost an additional £19bn.
The Davies Commission, the government group set up to look at all options for increasing aviation capacity in London, has yet to make any conclusions however, despite Boris' clear preference for an airport in the Thames Estuary to the East of the city.
2. Another channel tunnel, £1bn
The report suggests an additional cross-channel rail tunnel would provide high speed links from the UK to the rest of Europe for passengers and freight.
3. Upgrades on all routes into London and some stations, £15bn-£20bn
The corridor for National Rail routes into London is crowded and there are no clear alternatives to them.
Upgrades to these routes would provide additional capacity through greater frequency and more carriages and 2020 would see the development of priority stations including Old Street, Paddington, Victoria and South Kensington.
4. The Elizabeth Line / Crossrail 2 and 3, £23bn-£30bn
The South West to North East rail corridor, which includes the Victoria, Northern and Piccadilly lines and South West train mainline, is the busiest route and by 2020 will be close to breaking point and . A second Crossrail could reduce peak morning crowding by eight per cent.
Crossrail 2 should be built by 2030 to ease this congestion as a starting point with more Crossrails to follow.
Read more: After Crossrail is renamed, Elizabeth Line wakes up famous
Crossrail, which will become operational from 2019, should also be extended and could link London to Watford Junction and Tring on the West Coast mainline, Ebbsfleet and a potential Thames Estuary Airport in the East. Here's how the Elizabeth Line will change the Tube map.
5. Old Oak Common, £500-£700bn
Located in the West near Acton and Willesden Junction, Old Oak Common could become a "Canary Wharf of the future" and a central travel interchange incorporating an Overground station, Crossrail and HS2.
6. Full 24/7 Night Tube service, Minimal capital investment
After months of negotiations Tube drivers have voted overwhelmingly in favour of accepting the latest deal offered by Transport for London.
Read more: Night Tube drivers back deal after months of negotiations
The report proposes that 24/7 Tube services should be rolled out further and have more frequent services, as well as including Overground and DLR routes.
7. New bridges, £1-2bn
With 16 road bridges West of Tower Bridge to Kew, and just one bridge and two tunnels to the East, future London will require more river crossings to stop traffic bottlenecks on roads.
Proposed East London bridges include Gallions-Thamesmead, Belvedere-Rainham, Woolwich- Royal Docks to replace the Woolwich Ferry, as well as the Silvertown tunnel.
Read more: There will be 13 new ways to cross the Thames by 2050
8. Inner orbital tolled tunnel, £15bn-25bn
The disjointed roads which make up the current inner ring road could be replaced by an orbital tunnel circulating traffic.
It's suggested this would relieve pressure on Tower Bridge and improve the areas around Old Street in the East and Bricklayer's Arms in the South.
Mini fly-unders and mini tunnels could also be used to tackle congestion on the A2 Old Kent Road, A40 Acton and A503 Woodberry Down.
9. Northern Line extension, £1bn
Transport for London's plans to extend the Northern line to Battersea will help regenerate the Vauxhall, Nine Elms and Battersea areas.
TfL has unveiled the boring machines which will dig the £1bn Northern Line Extension. The two machines, built by French firm NFM Technologies, are each 100m long and 5.2m wide. Once they get going, they'll run 24 hours a day, seven days a week, stopping only for scheduled maintenance.
Once it's done, the Northern Line extension will bring Battersea and Nine Elms within 15 minutes of the West End.
10. Bakerloo and Overground extensions, £2.5bn-3.5bn
The extension of the Bakerloo line could help regenerate South East London from Old Kent Road to Catford, improve routes into London and relieve congestion on the main rail services into London Bridge.
The Overground could be extended on the Gospel Oak and Barking line to the new Barking Riverside development as well as crossing the river to Thamesmead and Abbey Wood.
11. Increased DLR capacity, £1.5bn-2.5bn
Linking the regeneration of East London around the Olympic Park and central London, the DLR is under increasing pressure.
The report suggests all routes on the light railway should have three cars, increasing capacity by 50 per cent.
Upping frequency to 15 trains per hour on orbital routes from Lewisham and Woolwich to Stratford and Beckton are also mooted.
12. New stations, £500m
New stations at Cricklewood, Beam Park in Rainham and Thames Wharf could be built to support redevelopment in these areas.
13. TFL to run rail routes into London, £500m-£1bn
Transport for London will take over running of commuter trains into capital from Southeastern, Southern, Thameslink and Great Northern in an effort to improve services into the capital.
The report looks at the success of services such as London Overground and suggests that metro rail routes into the capital could be run more efficiently by TFL, saying: "A programme of devolution covering all of London's main inner suburban rail routes could be completed by 2030."
14. Dutch-style cycle highways, £2bn-£4bn
200km of cycle highways are suggested, offering high quality cycle network in the city, with the first proposed for Belgrave Square to New Cross.
15. Air con on the Tube, £900m
New Underground S stock trains are already being fitted with "air cooling" and it will begin hitting tracks on the Piccadilly line in the late 2020s.
And three new technologies that should be tested out…
Kinetic pavements that harvest the energy of pedestrians and turn it into electricity. The technology is already used in shopping centres.
Solar highways which generate electricity from panels in the road.
Driverless cars that have predictive traffic technology communicating with them to direct passengers through traffic by 2020.
Update: This article was updated to say the proposed Thames Estuary airport should be opened by 2029 rather than 2019 and also to make clearer that it's the "air cooling" system, not S stock trains, that will be on the Piccadilly line.