People really do listen to Chris Rea when they're driving home for Christmas – but Maria Carey is still festive top of the pops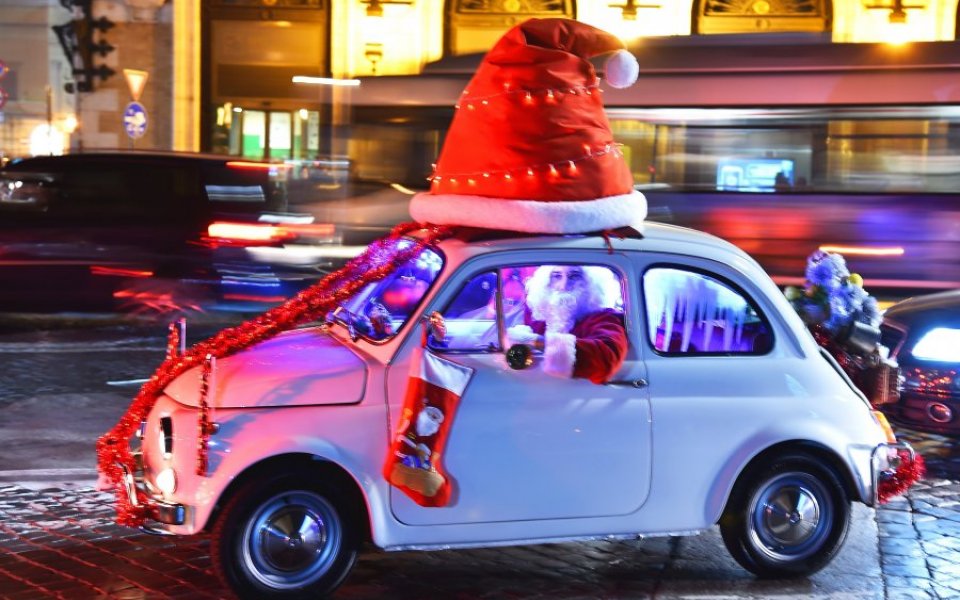 It turns out the nation's drivers are a pretty literal bunch when it comes to choosing their playlist for the car journey home.
A survey by government body Highways England has found 20 per cent of people listen to Chris Rea's Driving Home for Christmas on the way home – more than The Pogues' Fairytale of New York, with 16 per cent of the vote, and Slade's Merry Christmas Everybody, with seven per cent.
But when people aren't stuck in traffic, it seems they have very different tastes. More figures, this time by Amazon, found the most-streamed Christmas song this year was Mariah Carey's All I want for Christmas is You, followed by Fairytale of New York – while Rea's 1988 hit only comes in at number four.
Meanwhile, the site's best-selling Christmas song ever is rather un-festive: Killing in The Name, by Rage Against the Machine, was the subject of a Facebook campaign to bring an end to a succession of X Factor number ones in 2009.
It seems to have worked: Joe McElderry, that year's winner, doesn't even make the top 10 – although 2014 winner Ben Haenow, 2013 winner Sam Bailey, 2010's Matt Cardle and 2008's Alexandra Burke are all up there. Indeed, the only actual festive song to make the top 10 is Slade's Merry Xmas Everybody.