Nigel Farage has made more BBC Question Time appearances than anyone else this decade following clash with Russell Brand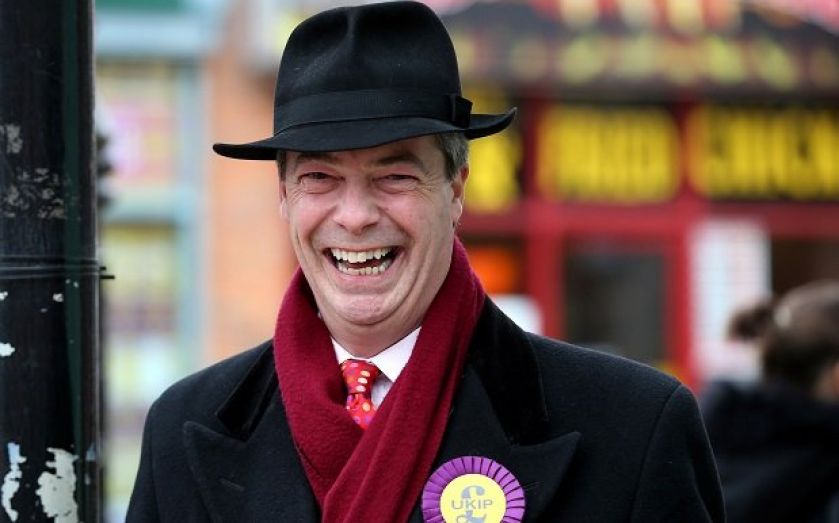 No one has appeared on Question Time more than Nigel Farage this decade.
In fact, since the Ukip leader first sat on David Dimbleby's panel in November 2000, only three other figures have made more appearances on the show.
Former leader of the Liberal Democrats Sir Menzies Campbell and Tory MP Kenneth Clarke have both made 29 appearances on BBC's flagship debate programme (since 2010). Leader of the Social Democratic Party Shirley Williams has made 28 appearances, followed by Farage on 26.
In both 2010 and 2013 Farage managed to get on the show on four separate occasions.
Much was expected of the supposed clash between the big personalities of Brand and Farage on Thursday's Question Time.
Yet viewers expecting fireworks may have been left disappointed by a debate (which also included Penny Mordaunt, Mary Creagh and Camilla Cavendish) that often meandered but for the most part stayed somewhat civil (on the panel at least).
Perhaps unsurprisingly it was Brand, making his second appearance on the show, who stole the sound bite of the night when in answer to a question on immigration he described Farage as a "pound shop Enoch Powell".
Enoch Powell was trending worldwide on Twitter after the show finished.