Miners weigh on FTSE as demand for metal drops – London Report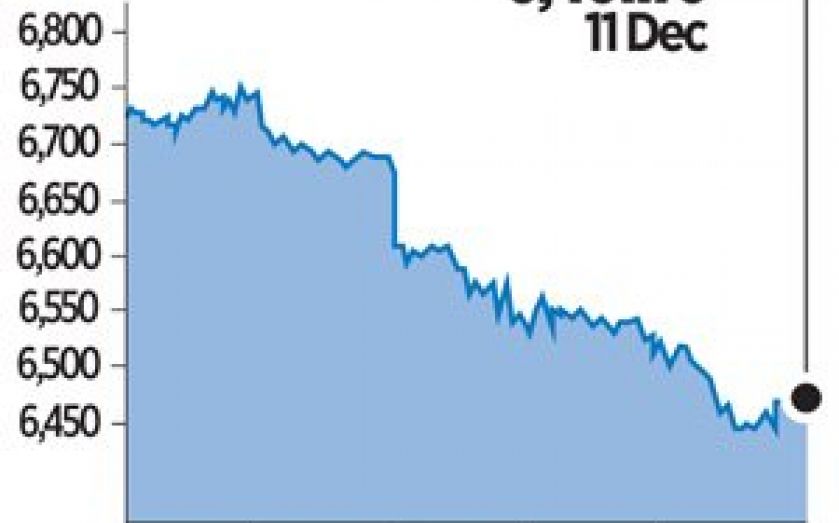 BRITAIN'S top share index slipped to a six-week low yes­terday, as mining shares fell sharply on concern that metal demand was weakening, while some stocks traded without the attraction of their latest dividend payouts.
The mining companies put pressure on the blue chip FTSE 100 index, which closed 0.6 per cent lower at 6,461.70 points. The index reached an intra-day low of 6,441.28 points, its lowest since late October.
Among the commodity company fallers, Glencore lost 3.74 per cent to 294.85p, despite the company saying it would focus on returning cash to shareholders if it found no better way of using it.
Fresnillo fell 3.25p to 745p while Anglo American dropped 2.86 per cent to 1,173p.
Elsewhere, Aberdeen Asset Management ended 3.35 per cent lower at 423.90p as its shares went ex-dividend.
But Legal & General climbed 2.2 per cent to 246.60p after a positive note from Nomura.
Among the mid-caps, telecoms testing equipment group Spirent climbed nearly eight per cent to 71.20p after UBS moved from "neutral" to "buy".
In a note on the technology hardware sector UBS said: "M&A was a feature in global and European tech in 2014 [Wolfson, CSR…] and we expect 2015 to be similar with possible areas of focus being mapping/telematics, test and measurement and optical networking. We believe Spirent's valuation is now such that it warrants a buy."
Pharmaceuticals company Shire also bucked the trend, with shares jumping three per cent to 4,565p after a positive response to its investor day on Wednesday.
Analysts at Jefferies said: "The R&D day provided the first opportunity to meet a broad selection of senior management within Shire and we were impressed by clear strategic direction and rational development plans.
"We also gained visibility on Shire's early-stage research and technology platforms, as it highlighted its 22 product pipeline.
"We came away with the view that there is more value in the pipeline than is ascribed in the current $41bn valuation."
SRT, the Aim maritime technology business, rose nearly three per cent to 24.50p after it signed a deal with Greenfinder in Malaysia to supply its fishing fleet tracking systems.