Mastercard "Fare Free Friday": Free travel on London transport on 14 and 28 November using TFL's contactless payment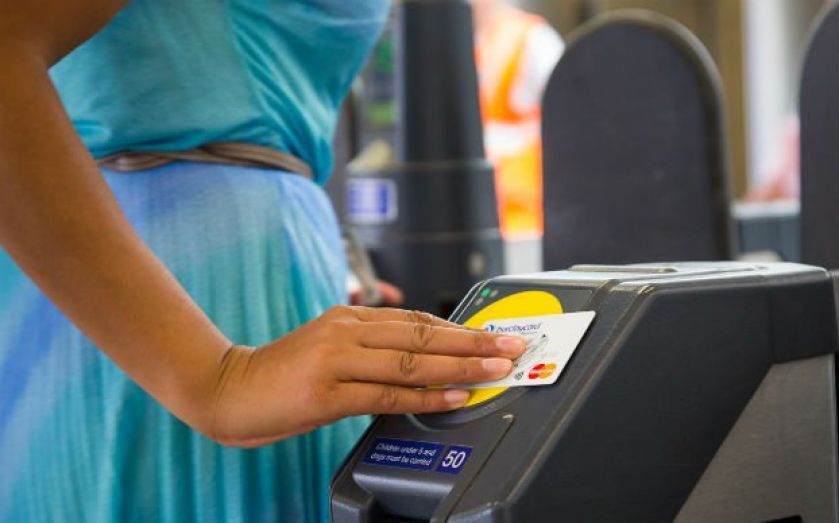 Londoners are being treated to travel around the city for free if they use a MasterCard on the transport network's new contactless payment system this Friday.
MasterCard holders will be able travel by tube, train, tram, bus and DLR for free by swiping their card on the new contactless system which has now been used on more than eight million journeys since September.
Travellers could save up to £21.80 on their journeys across the capital on 14 November, automatically picking up a refund for their travel from MasterCard if they tap in using their card. Londoners with a MasterCard can also travel for free by tapping in with their smartphone using Cash on Tap, the payment app from mobile network EE.
London's entire travel network began accepting bank cards from a number of card issuers in September after first being accepted on the capital's buses last year. Already contactless payment makes up 6.8 per cent of all pay as you go journeys, 7.8 per cent for bus and tram and six per cent for rail.
MasterCard has worked with TFL to roll out the service across the capital and the payment provider's head of acceptance and emerging payments Scott Abrahams said Fare Free Friday was a reward for customers.
There's been a huge rise in contactless payment in the past year – it's up 352 per cent and growing at a rate of around 30 to 35 per cent a month, said Abrahams, while total contactless spending was just over £700m in the first half of the year.
MasterCard will also offer a second fare free Friday on 28 November.