Manchester City, Premier League titles and the many asterisks in European football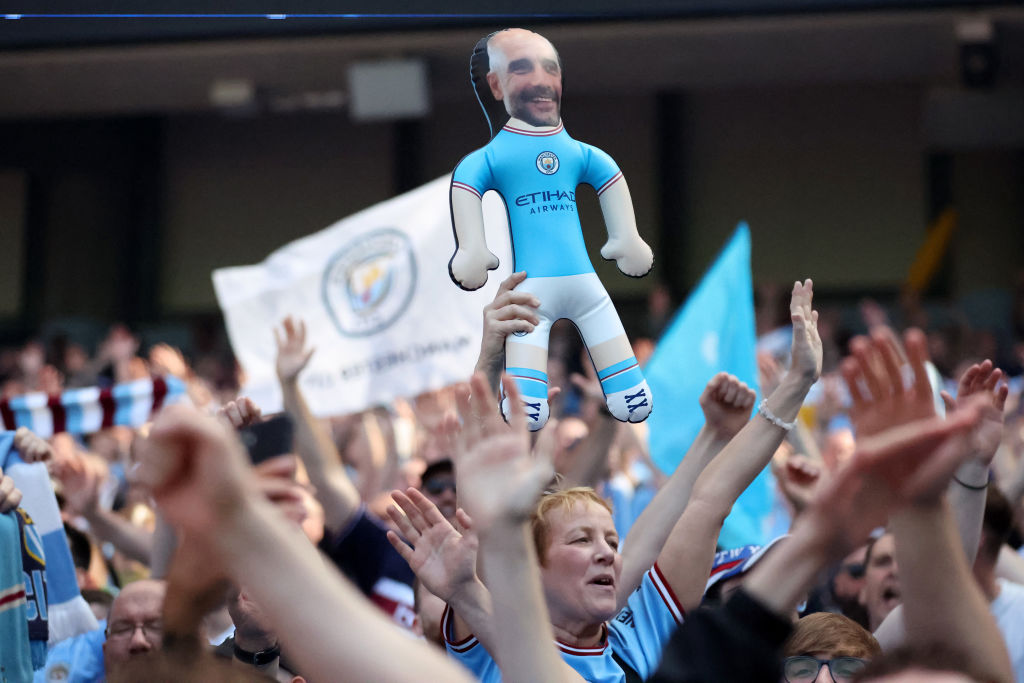 Release the ticker tape, crank up Blue Moon and fetch Pep Guardiola's dancing shoes: Manchester City are Premier League champions again for the fifth time in six years and the seventh time in a decade.
With FA Cup and Champions League final appearances to come before the season is out, there is every chance that they win the treble and take their tally of major trophies to 17 since Abu Dhabi bought the club in 2008. But should there be an asterisk next to those achievements?
It's shortly after that time, according to the Premier League, that City began aiding their collection of world class players and coaches such as Guardiola by systematically inflating their income and misleading top-flight chiefs about it.
The club, who have faced similar allegations from European governing body Uefa during the same period, have denied any attempt to cheat and described the claims as a deliberate smear. Legal experts have predicted that it could be years before their Premier League case is resolved.
Meanwhile in Spain, Barcelona are celebrating the first significant honours of what they hope will be a new era of glory under one of Guardiola's disciples, Xavi Hernandez. Last week fans partied late into the night in the Catalan capital after Barca ended a four-year wait for another LaLiga crown.
That the club has been forced to deny trying to bribe officials after being found to have paid a former referee more than £6m, and remains under investigation over the controversy, has not dampened the celebrations.
Across the Mediterranean in Italy, the most successful Serie A club of the 21st century, Juventus, are in the thick of another scandal.
The Bianconeri are expected to find out on Monday whether they will have points deducted for fiddling their accounts, a decision that is likely to determine whether they play in the Champions League next season. The probe has also cost their former sporting director Fabio Paratici his job at Tottenham Hotspur, while Juve  could yet face further sanctions over a separate charge of paying players off the books.
And in France, Paris Saint-Germain are bound for another Ligue 1 title just months after they settled for a £56m fine, the vast majority of it suspended, from Uefa for breaking financial fair play rules.
They have won 20 major trophies in the 12 years since they were acquired by Qatar Sports Investments, during which they have become one of the most high-profile and star-studded clubs in the world but have twice been fined by Uefa for overspending.
It is worth remembering that, of the above allegations, only those against PSG were uncovered by the football authorities.
The claims about Manchester City emerged from hacked material dispersed in the Football Leaks files. Key evidence in Juve's trials came from wire taps and raids ordered by local prosecutors. And Barcelona's referee row came to light as a result of a tax investigation. 
Which is to say that, yes, there is an asterisk next to City's titles until their investigation is resolved. As there are next to some of Barcelona's, Juve's and PSG's, to varying degrees. And these are the few that we know about, mostly by accident, from only the top European leagues.
Some of the biggest clubs sail close to the wind and the storm surrounding City is far from an isolated one.