London Report: Lloyds profit boost helps FTSE approach a two-month high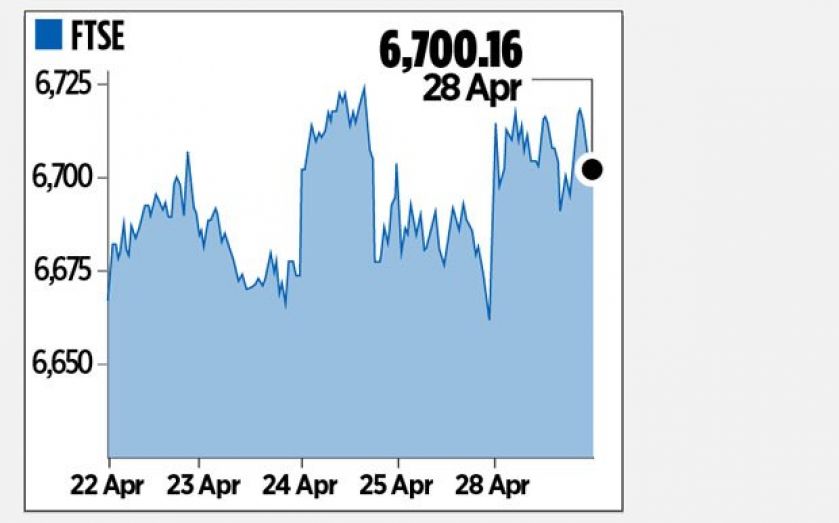 BRITAIN'S blue-chip share index hit its highest level in about two months yesterday, rising for a fourth straight session as gains at Lloyds bank buoyed the market.
The FTSE 100 index ended up by 0.4 per cent, or 28.84 points, at 6,808.87 points, its highest close since 4 March.
Shares of Lloyds surged 5.5 per cent to add the most points to the FTSE, after the part-nationalised lender posted a 22 per cent rise in first-quarter pre-tax profits.
Lloyds also said it would apply to the Bank of England in the second half to start paying dividends again.
"Lloyds came out with a solid set of numbers which confirmed a turnaround in their business," said Prime Wealth Group senior trader Dafydd Davies.
Davies said Lloyds stock could rise to about 90p from its Thursday level just below 80p.
The FTSE 100 hit a peak of 6,867 points in January, close to its highest level since early 2000, but slipped due to concerns over a downturn in emerging markets and tensions in Ukraine.