London Report: FTSE falls on BT pension fears and builders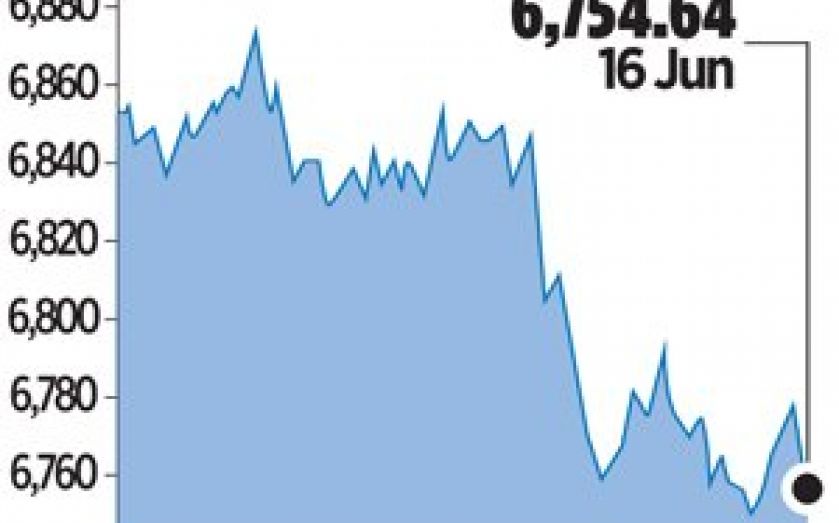 BRITAIN'S top share index slipped yesterday as concerns about a large increase in its pension deficit hit BT Group, while housebuilders extended their recent sell-off on prospects of a UK rate hike.
BT fell 2.4 per cent, one of the biggest drags on the FTSE 100. Traders cited a Sunday Times report which said that a three-yearly review of the telecoms firm's 319,000-member pension scheme next month was likely to show a 50 per cent jump in the deficit to about £6bn.
This would force BT to increase its contributions and potentially reduce its firepower in its fight with BSkyB over sports broadcast rights, the newspaper said. Traders, however, shrugged off the share price weakness.
"We see this as an overreaction and argue that [£6bn] is too high. The investment case for BT remains strong and we see this as a good entry point into a company that has the opportunity to reward patient investors," said Atif Latif, director of trading at Guardian Stockbrokers.
The broader FTSE 100 closed down 23.21 points, or 0.3 per cent, at 6,754.64 points.
Housebuilders weakened further on comments from Bank of England governor Mark Carney last week that mortgage lending practices were becoming looser and interest rates could rise sooner than financial markets expected.
Persimmon was another significant FTSE 100 faller, down two per cent, while Barratt Developments shed 0.7 per cent. Mid-cap Bovis Homes dropped one per cent.
Traders also saw those dips as a buying opportunity. While higher rates would raise the costs of borrowing to build, it would also signal the economy, and consequently funding prospects, were looking brighter.
"I think being long the UK housing market, which effectively you are by going long the UK housebuilders, is a reasonable play," said Joe Rundle, head of trading at ETX Capital.
Smith & Nephew shares closed lower as hopes faded for a takeover of the medical technology company. The company fell as much as 1.2 per cent before closing down 0.09 per cent after the world's largest standalone medical device maker Medtronic agreed to buy Dublin-based Covidien for $42.9bn and relocate to Ireland, to secure a lower corporate tax rate. Earlier this month, Bloomberg reported Medtronic was in the running to buy Smith & Nephew.