London mayor Boris Johnson unveils plans to build 200,000 homes as part of his "city in the East"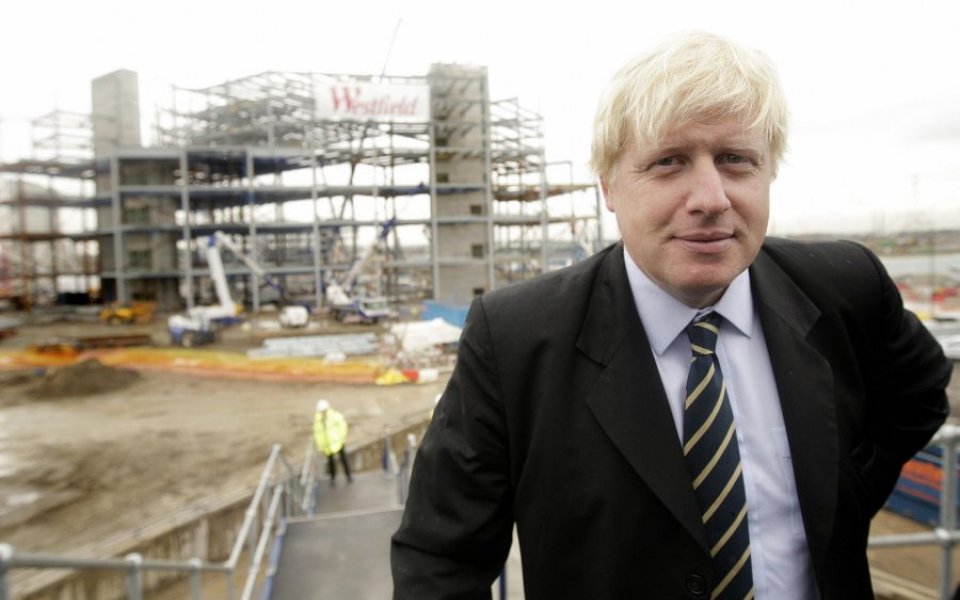 London Mayor Boris Johnson wants to expand the capital eastwards by building more than 200,000 homes, after new research showed the area's building potential is actually four times greater than previously thought.
Johnson's "City in the East" plan, launched today, stretches from from London Bridge to the Isle of Dogs and Greenwich Peninsula, through to Ilford in Essex and Dartford in Kent.
It will draw together major developments which are already in progress on sites singled out for their capacity for new housing, business space and other developments.
It comes as new research by the Mayor's office suggests 203,500 homes and 283,300 jobs could be created in East London over the next 20 years. The area was previously thought to have the capacity for 52,000 homes.
Hover over the below bar chart to see how many houses are being built and where …
Read more: London mayor thinks Uber app is breaking the law
"This blueprint reflects identified areas of land in London to build on and it will allow us to co-ordinate not only housing and commercial developments, but significant transport infrastructure," Johnson said.
The plans include an overground extension to Barking Riverside, enabling the creation of 10,000 new homes, which could be operational by 2020. This also creates potential to place the A13 in a tunnel, deliver a new station and build new homes in the area
"Transport schemes such as the Overground extension to Barking Riverside and new river crossings will truly transform the area," Alex Williams, director of borough planning at Transport for London, said.
"London's transport network is vital to the economic and social wellbeing of this city and the country as a whole. With greater connectivity from transport, people's horizons expand, their incomes rise and business prospers."