London flight disruptions set to continue over weekend following Swanwick system failure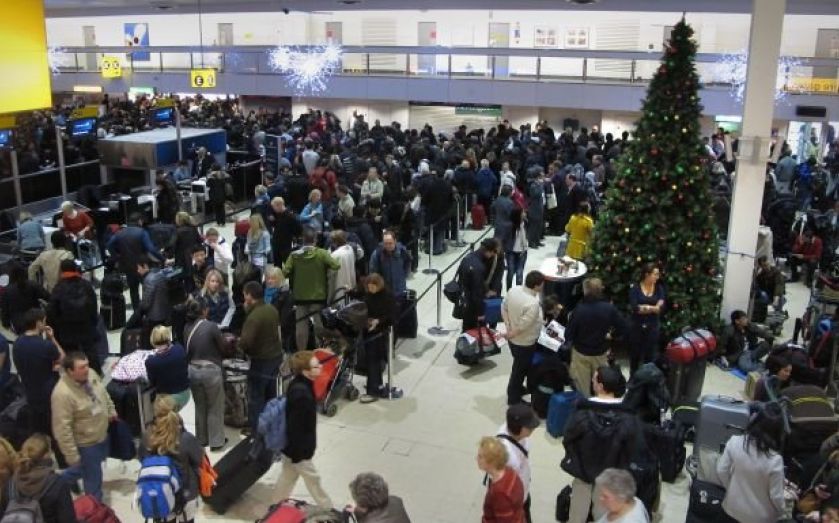 Passengers flying into or out of London on Saturday and Sunday have been advised to check the status of their flights in case of disruptions.
Yesterday, a computer failure at Sanswick air traffic control centre in Hampshire resulted in London's airspace being closed and flights being suspended from London airports including Heathrow, Gatwick and Luton.
The knock-on effects were felt far beyond London – many arrivals and departures were delayed or cancelled at airports in southern England and as far north as Scotland.
Although flights are now largely back to normal after the system failure was rectified, some London airports are still warning of possible delays throughout today and tomorrow.
On Twitter this morning, Heathrow posted the following announcement:
Check your flight status as there are likely to be some knock-on effects from yesterday's air traffic issue – http://t.co/7v7fA0Pa6y

— Heathrow Airport (@HeathrowAirport) December 13, 2014
As of 9.30am, 40 flights due to arrive in or take off from London's biggest airport had been cancelled.
Gatwick Airport also said there would be "some backlog" in flights.
TECHNICAL FAULT INVESTIGATED
Sanswick, which cost £623m to build, controls 200,000 square miles of air space above England and Wales.
National Air Traffic Services (Nats), the main air navigation service provider in the UK, said on Friday that a "thorough investigation" had been launched into determining the cause of the blip.
A computer hack and a power outage have already been ruled out as possibilities, according to managing director Martin Rolfe.