Jimmy Choo: The shoes I still haven't designed, and my fight to save London's creative industry
The name Jimmy Choo might remind you of Carrie Bradshaw's shoe infatuation on Sex and the City – "No!" she cried in one episode, dropping her stilettos off the edge of the Staten Island Ferry. "My Choos!"
What it's unlikely to remind you of is the City of London. But Jimmy Choo has always lived and worked in our capital. He's a liveryman and member of the Worshipful Company of Cordwainers, which is where he studied and to where he says he owes his career. But the London of today is a very different beast and an increasingly hostile environment for young creatives. Burgeoning designers are being pushed out due to high rents, expensive materials and a lack of studio space and new data from the Heritage Crafts Association reveals shoemaking to be one of the most atrisk professions.
So now Choo is going back to where it all started, taking on an ambassadorship for the Cordwainers, opening his JCA London Fashion Academy in Mayfair in 2021 and, last year, launching a new Hounslow outpost to support up-and-coming shoemakers. "Without the Cordwainers I wouldn't be here talking to you today," he tells me from his Kuala Lumpur office. "Thanks to all the teachers who were patient and taught me how to design the shoe. The Cordwainers helped me work together with my college mates, not only to teach how to design a shoe, but how to be in harmony, love each other and share the love with each other."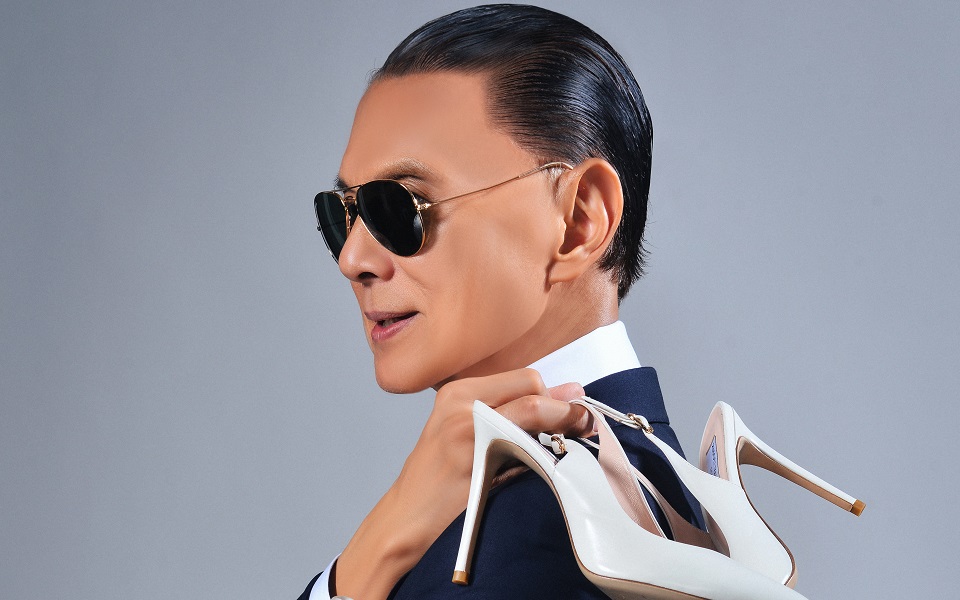 Choo was a student at the Cordwainers College in London in the 1980s after his father taught him the art of shoemaking growing up in Penang from the age of 11. He sold his 50 per cent share of the eponymous brand in 2001 for £10m but still designs couture, spending his time "half-half" between his London HQ on Conduit Street and his base in Malaysia. Tonight, the Cordwainer Footwear Awards in the Merchant Taylor's Hall on Threadneedle Street celebrates the work of upcoming London-based footwear designers. There are cash prizes and the opportunities to gain mentoring experience from leading designers, including Professor Choo himself.
This year there is a new 'excellence' prize and a new category for sneaker/athleisure, showing how legitimised trainers have become. "I'm here to support, to promote the college and promote their work," says Choo. "It's very important that I tell students when studying at the Cordwainers, 'You must concentrate, listen to the teachers, what they teach you'. In London there's not many colleges teaching shoemaking. Cordwainer College has everything. Machinery if you want to learn manufacturing, or if you want to learn the craft, they have a teacher who is there too. That's why I have all the skill and knowledge on everything."
Over at Choo's new JCA Academy in Hounslow, the Boston Manor House 'makerspace' is a sight to behold. Students work in the high-ceilinged Grade 1-listed Jacobean mansion surrounded by over 30 acres of parkland. A £6m renovation has restored the building to its former glory, harking back to the 1600s when it was an aristocrat's hideaway. Part of the JCA, the academy's ambition is to welcome students from marginalised and under-funded backgrounds. "I want to give the opportunity to all," he says. "As long as they are willing to learn, willing to work. That's very important. So when they come out to society they can do a good job."
Mentoring and classes start from £240 a month, with up to 30 per cent of fees covered by scholarships from the academy for those that need support. The space is also periodically open to the public, with a cafe downstairs. At age 74, Jimmy Choo is still a student himself. He cannot imagine giving up crafting shoes and working with young people. He's also learned that the internet expects new styles, new products, all the time.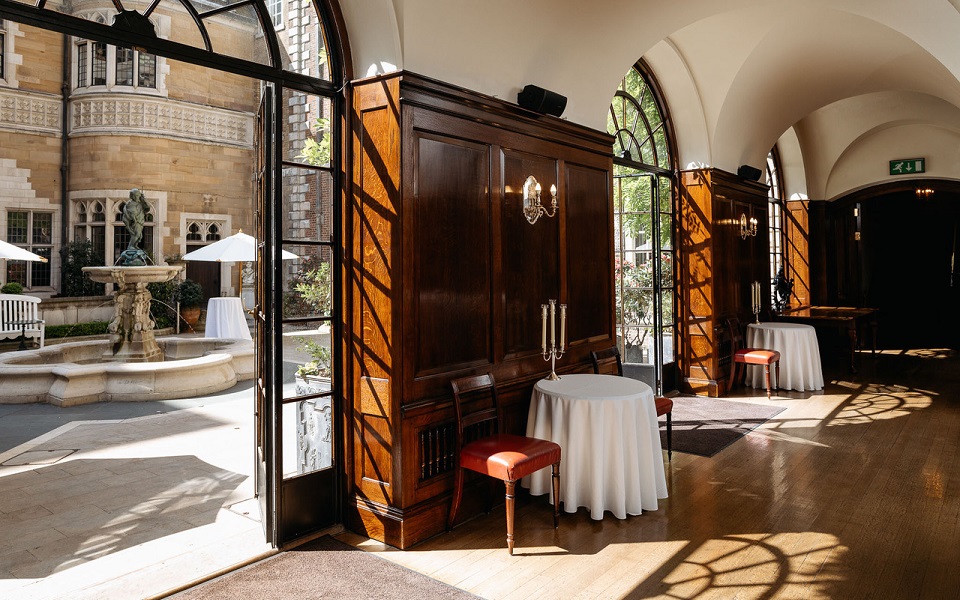 "They're much faster than we were in the old days," he says of his students. "London shoemaking has changed a lot. Now young people can see a lot of things from the internet, from different countries, how people are designing shoes and making shoes." The Academy has a wealth of high-tech equipment to support such exciting modern sensibilities. There are laser cutters and 3D printers and the premise is to teach students a holistic approach to shoe creation from the business element to design and cutting, through to marketing the finished product.
Choo laughs when I ask if he's more businessman than shoemaker these days. "I think I'm both. I can say I'm a designer, a shoe maker, I'm also a businessman because I have a team working with me." He still hopes to advance his skills in the field of evening wear and in particular, wedding shoes, which are still a challenge. "They're very delicate so you have to understand the fabric. If you're not careful you have to throw away the whole shoe and remake it."
Diversity, though, is key in today's market. "You cannot say 'I'm good for one thing, another thing doesn't matter.' In the old days some of my college mates would say they were just designers, for example, but when you meet someone and show them you can stitch a shoe and make a whole shoe, they respect you and follow your designs."
Carrie Bradshaw and co certainly didn't do any harm to Choo's business when SATC was at its peak but despite the fawning A-Listers, Choo values hard work over TV fame. "I love to watch the show. I remember a few years ago Carrie came to the West End shop on Conduit Street." Has he been approached to design for the new series of And Just Like That? "Not yet."
Choo quickly steers the conversation back to his school: "Hopefully one of our students will design something for those people. Pop stars, film stars, celebrities, everything helps, but you also need to do a good job."
As our time comes to an end, he takes a more personal tack: "When I come back to London I'd love to see what type of shoe you're wearing. You and me, let's sit down together and design some shoes. What type of shoes do you like?" One-to-one seminars with Professor Jimmy Choo? Sign me up.
Follow the Cordwainers at cordwainers.org and Jimmy Choo's Academy at jca.ac.uk
Read more: James May: Top Gear's future and my real relationship with Jeremy Clarkson
Read more: Mighty Hoopla 2023: 7 iconic moments we'll remember forever