Islamic State earnings call: The terrorist group's finances point to a difficult year ahead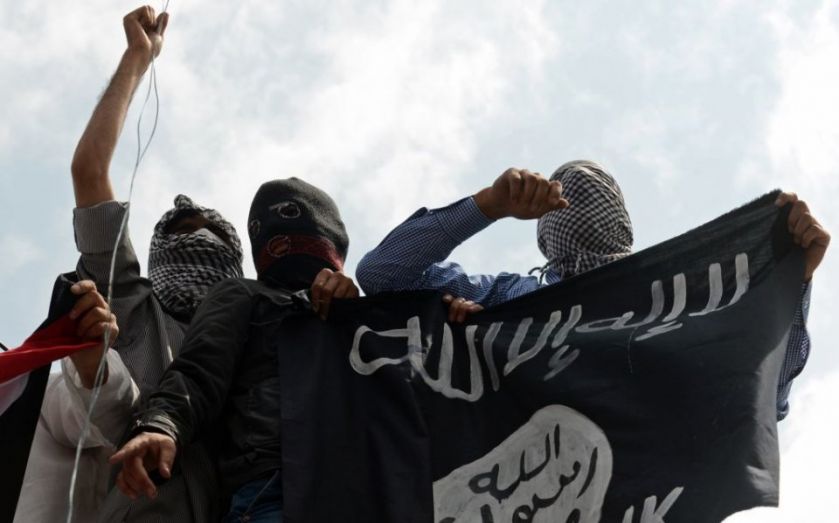 The first quarter of every year brings a blizzard of financial reporting, as companies reflect on the past year's achievements and (most often) make promises of greater things to come. Governments are no different, particularly in an election year. This quarter has seen record earnings from Apple, tax cut promises from the Tories, and anti-austerity rhetoric from the new hipster government in Greece.
But 2015 has also seen financial reporting from a new arrival. Isis, unheard of outside security and academic communities a year ago, has launched itself into the public consciousness. Along with coverage of its barbaric murder of hostages and enslavement of women, its financial strength has attracted the sort of analysis usually reserved for a FTSE 100 company – former US secretary of defense Chuck Hagel has described Isis as being "as sophisticated and well-funded as any group that we have seen."
While this is the time of year when financial reporting seeks to burnish the reputation of companies and their management, it is also when analysts are presented with their best opportunity to hold leaders to account, illuminate discrepancies, and challenge forecasts. In January, Isis updated analysts on its financial position, reporting an expected surplus of $250m after expenditure of $2bn, including countless spending commitments such as monthly wages for the poor, disabled, orphans, widows, and families of individuals killed in airstrikes. Unsurprisingly, the surplus is to be invested in its war effort. So it seems only right that Isis's pledges and reporting should be exposed to the same scrutiny as any firm or state.
ON THE PLUS SIDE
Isis's rapid expansion across northern Iraq and Syria allowed the group to boost its 2014 earnings significantly, as it recorded a series of "extraordinary gains" from valuable property such as grain silos, heritage sites filled with priceless antiquities, draining down pipelines containing up to 3m barrels of oil, military equipment, and captured banks. While these items are likely to be one-offs, Isis's expansion has also allowed it to boost its sources of recurring revenue via the taxation of the 6-8m people and their businesses within the group's area of control. Trade crossing territory controlled by Isis may also continue to offer some level of annuity income. Trucks travelling along the busy highway from Baghdad to Jordan are charged $800, for example.
One revenue source has attracted considerable scrutiny: oil. Isis would argue that oil revenues provide a valuable recurring income stream. While this may have been true, this source is under considerable pressure, as airstrikes, the oil price decline, and a lack of spare parts take their toll. At the very least, projections for 2015 oil earnings will need to be written down significantly.
MOUNTING LIABILITIES…
While Isis's forward earnings capacity is questionable, the burden of its overheads and financial responsibilities is not. Its "cost/income" ratio is spiralling – 2015 will significantly test the ability of the group to remain a going concern. First, the broad welfare commitments made via its slick media department need funding. The Iraqi government budgeted $2bn for the regions under Isis control. Even allowing for austerity and the fact the Iraqi government is reportedly still paying government salaries to employees in Isis areas, the costs of governing are certain to be overwhelming. Second, military action is not cheap. The failed months-long assault on Kobane was an unexpectedly large expense of finance, fighters, and materiel – more such unbudgeted expenses will surely occur as local forces regroup and mount counter-attacks. Third, the oil infrastructure will need significant maintenance. Spare parts and expertise are not cheap.
…AND FALLING REVENUE
Isis faces a potentially critical cash flow crisis. After a bumper 2014, 2015 is likely to be quite the reverse. Oil revenue, previously estimated to be as much as $3m per day, has been decimated. At its peak, the group controlled production of up to 70,000 barrels per day (bpd) with as much as 30,000 bpd smuggled for profit. This has been dramatically reduced. Indeed, the Pentagon believes oil is no longer Isis's main source of revenue. Further, a tanker fleet that previously operated up to 120 vehicles per day is believed now to amount to as few as 10 trucks. And tax revenue is likely to fall as transport transiting Isis territory drops and the disposable income of local businesses and citizens declines – increasing tax rates on a declining income base has never been a strategy for success. Reports from cities such as Mosul suggest that already the reality of life under Isis is far removed from that promised.
Savings could no doubt be achieved by reducing payments to fighters who, on the whole, are not motivated by money alone. There is also evidence of attempts to diversify the revenue base from oil to areas like the trading of antiquities and kidnap-for-ransom. According to the home secretary, the latter earned the group £28m in 2014. Nonetheless, Isis's cash burn-rate seems likely to outstrip its funding needs over the next year.
2014 was a vintage year for the group's financing. 2015 will be more challenging. But as events in Libya show, Isis will remain a going concern for some time yet.