Sports Direct investors attack new bonus plan for Mike Ashley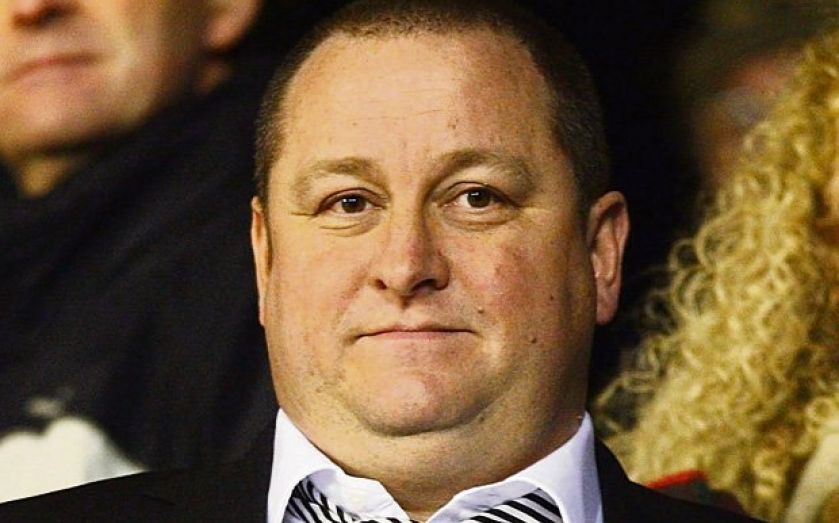 Sports Direct shareholders lashed out yesterday, claiming they had not been consulted on the latest proposal for a bonus share scheme that seeks to reward its founder Mike Ashley.
The retailer has set out plans for a share programme that would reward Ashley alongside Sports Direct's 3,000 employees, after shareholders rejected two earlier attempts to hand Ashley and other individuals bonuses.
Sports Direct said that it had listened to shareholders and the 2015 scheme was dependent on what it said were more stretching earnings targets over a longer timeframe.
Under the proposal, earnings would need to more than double by the end of the period in 2019 to £750m compared to this year's earnings, which are expected to be around £330m.
But one top shareholder complained there had been no disclosure of how many shares Ashley would be entitled to and called for "full transparency".
"The company should have nothing to hide. Although they say revised proposals reflect shareholders feedback some shareholders feel like they haven't been consulted fully," the investment firm said.
Sports Direct has called for a meeting in July to approve the scheme. By including Ashley, it means staff will also miss out on a 25m share pot worth around £200m at current share prices if shareholders do not back the bonuses.
Chairman Keith Hellawell said the scheme will "continue to motivate the company's employees" and "rewards the substantial contribution made by Mike Ashley over many years".
Shares rose 1.54 per cent yesterday.