Inbox anxiety: How to regain control of email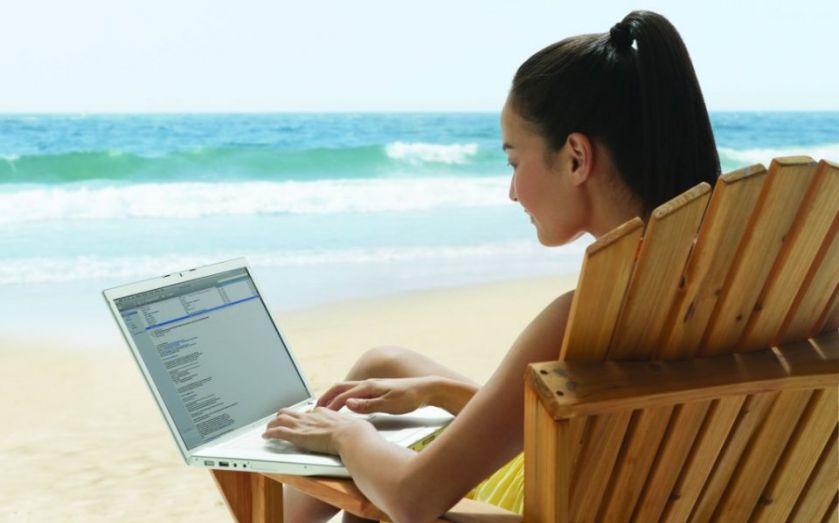 Why you don't need to be a perfectionist to boost your productivity.
The average office worker now sends or receives 121 emails a day, according to a recent report by the Radicati Group. Given the volume of traffic passing through people's inboxes, it's unsurprising that many suffer from email-related anxiety. If you're drowning in spam, you may worry that you are constantly missing important messages. If you're working on an important project, that latest message from HR might feel like a pointless distraction.
Effectively managing your inbox can seem like an insurmountable task, but it shouldn't be impossible. Here are some ideas to help.
DON'T BE AFRAID TO PRIORITISE
A management system that grew into something of a social movement, "inbox zero" is the quest to have no unread messages. The brainchild of productivity blogger Merlin Mann, it has faced considerable criticism for being excessively perfectionist. In the wrong hands, a technique that should save time can become an obession in itself. But even if few of us will be able to truly achieve inbox zero, Mann's core approach could still be helpful. He says you have a fivefold choice when faced with a new message: delete, delegate, respond, defer, or do. This effectively turns your inbox into a to-do list, involving hard choices about how to prioritise and get things done effectively. Mann recommends not being afraid of one-line responses to keep everything simple, having the confidence to ignore what is unimportant, and scheduling email work.
SEPARATE OUT THE NOISE
Some of these hard choices can be programmed ahead, with the help of automatic filters to separate out relevant content. One obvious way of doing this is to hit the unsubscribe button or block particular buzzwords like "newsletter" or "free". Another useful tactic might be to divide entertainment from work-related content, or to use flags to prioritise email by importance, as determined by your previous interactions with the sender. But having a set of mental models to make these decisions could prove useful: does this sort of information help me achieve a task; does it have a shelf life?
LEAD FROM THE FRONT
If you're at the bottom of the corporate pile, you probably can't control the daily flood of emails. If you're at the top, however, the situation is very different. According to former Harvard Business Review editor Paul Hemp, top executives should lead from the front to change email behaviour at their firm. A recent survey by Sennheisser found that the average UK worker receives over 1,700 pointless emails a year. So if you're a business leader, send fewer emails, and when you do, make it short, sweet and to the point. Others will follow.
RELY ON A TRUSTY APP
No single app has solved the challenge of email management, but there are a few that could help. Mailbox, for example, lets you easily sort emails into tasks, which you can either do immediately or get a reminder for in due course. Alternatively, CloudMagic scans messages and suggests saving specific content to different apps. It is also a handy tool for searching your old conversations seamlessly.
---
A smarter, tailored inbox
£3.99
Don't let its minimalist design deceive you: Boxer is full of surprises. Released only last year, it allows you to integrate multiple email clients, including Exchange accounts, making it the best option for power users. It works nicely with other productivity apps and social media, so you can seamlessly attach a file from your Dropbox account or save a link to read later on Pocket. You can also customise swiping gestures to make email as simple as possible.