Ian Poulter calls for heads to roll at PGA Tour and DP World Tour after U-turn on LIV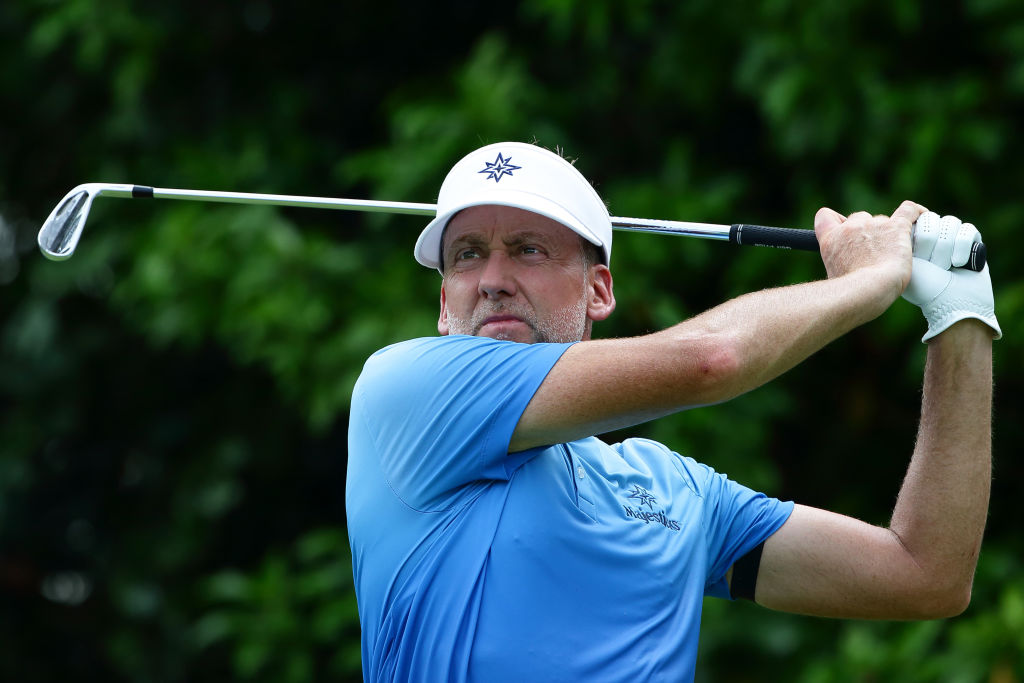 Ian Poulter has called for heads to roll at the top of the PGA Tour and DP World Tour if there is to be a way back for him and other players who joined LIV Golf.
The chances of a reconciliation – and possible Ryder Cup return – appeared to increase with last month's proposed union between the three circuits under a new single entity.
But ill feeling remains among some LIV Golf players such as Poulter and fellow Englishman Lee Westwood over their treatment by the two long-established tours.
Asked whether it would help "if a few heads rolled", Poulter said: "Yes. Absolutely. People need to be accountable for their actions. It would definitely help [if we're to start afresh]. There needs to be changes."
Poulter did not mention individuals by name but Westwood appeared to reference PGA Tour commissioner Jay Monahan when he said: "There's definitely a lot of people looking like hypocrites now."
When LIV Golf launched with its London event a year ago, Monahan cited 9/11 victims as a reason for not dealing with the Saudi-backed circuit. Last month he agreed to work with LIV under the new entity, bankrolled by Saudi Arabia's Public Investment Fund.
Speaking at a media event for their team Majesticks ahead of LIV Golf London this week, Westwood added: "He's sat in front of the RBC [Royal Bank of Canada] signs, and RBC did the deal for Aramco to go public and made all that money from Saudi Arabia. The next minute he's mentioning 9/11 families. It's really uncomfortable to watch."
Both players said they had continued to be penalised by the DP World Tour despite the proposed union. Poulter reported a £150,000 fine the day after the truce was announced; Westwood was denied entry to the Senior Open later this month.
Yet they have not given up hope of captaining Europe's Ryder Cup team one day, with Brooks Koepka tipped for inclusion in the US team later this year despite playing on LIV Golf's tour.
"If Brooks plays it would be silly for that not to happen," said Westwood. Poulter added: "There's no question that having a conversation at a sensible level would lead you to believe that one day you might have the opportunity to do it."
What exactly the calendar will look like once the finer details of golf's mega-merger is thrashed out remains uncertain, but both men – co-owners of Majesticks with Henrik Stenson – believe LIV will continue. 
"We don't know what it looks like yet. They've given us comfort on LIV, but nobody can tell you what the PGA Tour will do," said Westwood.
Poulter said: "I don't see the PIF investing the level of money they've invested in LIV Golf to all of a sudden get rid of it. There's a multi-year deal done with Valderrama that was announced last week, which is a pretty good indication where the commitment is."