HSBC woe drags FTSE as Greek drama continues – London Report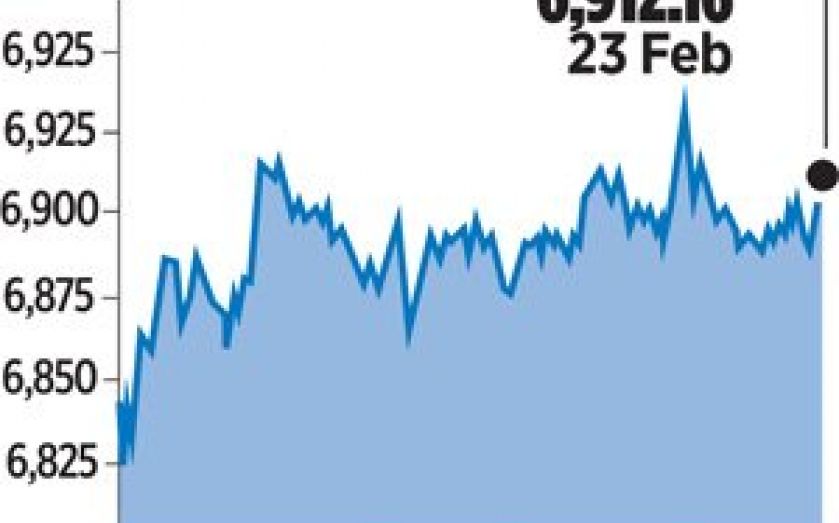 A DROP in the shares of banking group HSBC held back Britain's top equity index yesterday, although many traders still expected the UK stock market to reach record highs soon.
The blue-chip FTSE 100 index closed down by 3.04 points, flat in percentage terms, at 6,912.16 points.
The FTSE had risen 0.4 per cent to a 15-year high of 6,943.61, just shy of its record intraday high of 6,950.60 set in December 1999. But those gains evaporated when HSBC, Europe's largest bank, reported a 17 per cent drop in annual profit, sending its shares down 4.6 percent to near their lowest level since October 2012.
HSBC has apologised for conduct and compliance failures at its Swiss private bank, and the fall in its shares also caused shares in its rival Standard Chartered to retreat by 4.7 per cent.
"The worry now is going to be the opening of regulatory investigations. The uncertainty will continue, and the downside is likely to persist," said LONTRAD managing director Zeg Choudhry, commenting on HSBC's results.
Rival bank Lloyds rose 1.3 per cent. Britain raised £500m by selling a 1 per cent stake in the bank, which was bailed out during the financial crisis of 2007-2009. Traders were expecting Lloyds to announce its first dividend since that rescue later this week.
Nevertheless, the FTSE underperformed gains on rival European markets, such as Germany's Dax, which touched record highs.
Yesterday the DAX closed up nearly one per cent, at 11,130.92, while the French Cac 40 was also up, at 4862.30.
Eurozone finance ministers agreed in principle on Friday to extend Greece's financial rescue by four months, averting a cash crunch in March that could have forced the country out of the currency bloc.
However, the accord requires Greece to submit by Monday a letter to the Eurogroup listing all the policy measures it plans to take during the remainder of the bailout period. Germany said it expected the plan to be "coherent and plausible".
Despite the uncertainty over Greece, many traders said it was only a matter of time before the FTSE climbed to record highs around 7,000 points.
ActivTrades chief analyst Carlo Alberto de Casa said the UK's economic recovery offered further support to the FTSE.
"The jobs and salaries figures released in the UK last week are supporting the FTSE, which is still in a bullish trend."