How to master the art of negotiation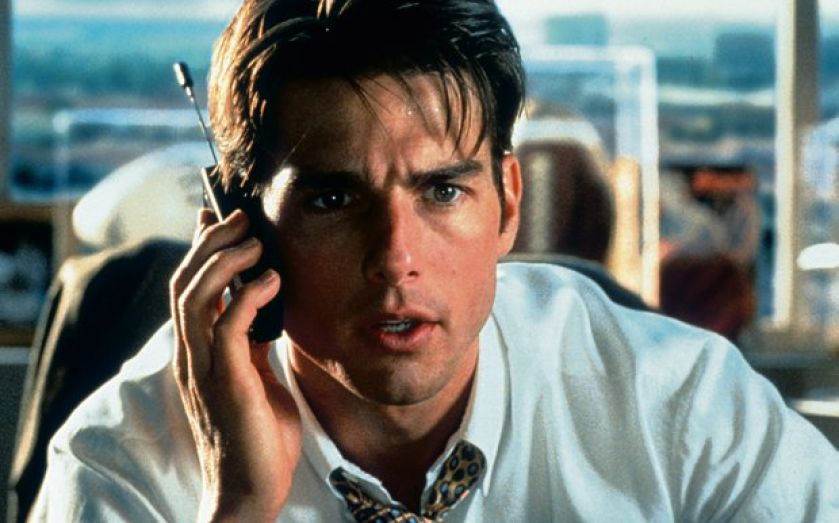 From the "win-win" approach to more unusual strategies, here are some key deal-making tips
FEW OF us could forget Cuba Gooding Jr's infamous line, "Show me the money!" in the 1996 Oscar-winner Jerry Maguire. But most negotiations will require a little more nuance. Even sports agent Leigh Steinberg (on whom Tom Cruise's eponymous character was based) has a more conventional negotiating philosophy than the movie portrays. "The goal," he says, "is not to destroy the other side. The goal is to find the most profitable way to complete a deal that works for both sides."
But Steinberg's is just one of a range of possible deal-making techniques. Type "negotiation" under "books" into Amazon, and you'll see over 16,000 results. Strategies vary from the generic "win-win" method to the unexpected – like Michael Wheeler's The Art of Negotiation, which draws lessons on agility and creativity from jazz and military science. Here are some options you may not have considered before.
IGNORE POPULAR WISDOM
For those wanting to go against the grain, Northwestern professors Adam Galinsky and Adam Grant offer some unconventional advice. First, rather than keeping your cards close to your chest, they suggest sharing information. People tend to be matchers and follow the norm of reciprocity, they say. You don't have to give everything away, but "putting something of yourself out there could set a positive tone," author Kristi Hedges recently told Forbes.
They also suggest making the first offer. In negotiation, information is often equated with power – but Grant and Galinsky disagree. They point to the wealth of research which shows that people who make the first offers get terms that are closer to their target price.
DO YOUR HOMEWORK
It may sound obvious, but as former Dragon Richard Farleigh wrote in City A.M. last year, swotting up is key to a good outcome. "Will proceedings be warm, cool, hostile or even wacky? Are you dealing directly with the decision-maker? Are they relaxed or nervous? Are they trustworthy?" To negotiate effectively, you have to understand the interests and positions of the other side relative to your own. Negotiation bestseller Getting to Yes, by William Ury and Roger Fisher, teaches readers to think about what the other person wants. This is particularly useful when negotiating with someone more powerful than you. "Having power typically reduces a person's ability to understand how others think – so being in the less powerful position gives you a better vantage to accurately assess what the other party wants and how you can best deliver it," says Carolyn O'Hara in the Harvard Business Review.
DON'T PLAY HARDBALL
Once you've done your homework, it's time to think strategy. Recent research from Shell LIVEWIRE concluded that, while much has been said about so-called hard negotiation, being too aggressive could be detrimental to your long-term cause. "The other party may refuse ever to deal with you again," it warns.
Instead, consider Fisher and Ury's method, "principled negotiation". It involves finding acceptable solutions (by determining which needs are fixed and which are flexible), and is based on five propositions: separate the people from the problem; focus on interests, not positions; invent options for mutual gain; insist on using objective criteria; and know your best alternative to negotiated agreement. Indeed, having a Plan B is crucial if negotiations drag on or fail. "People can get too focused on one outcome," Farleigh says. So stockpile fallbacks and get-outs for when inspiration fails. And stay flexible – it will help engineer a better solution for you, and make your opponent feel like they've won.
Learn to negotiate
Close My Deal £2.99
Keen to drive a hard bargain? Close My Deal could help. The app helps to simulate the deal-making process, and gives insights into different negotiating techniques. Described by Smarta as "perfect for the new entrepreneur" who isn't used to the world of deal-making, it could help build confidence and get your business the best deal.