Helena Morrissey gives Oxford's deans a dig as her son graduates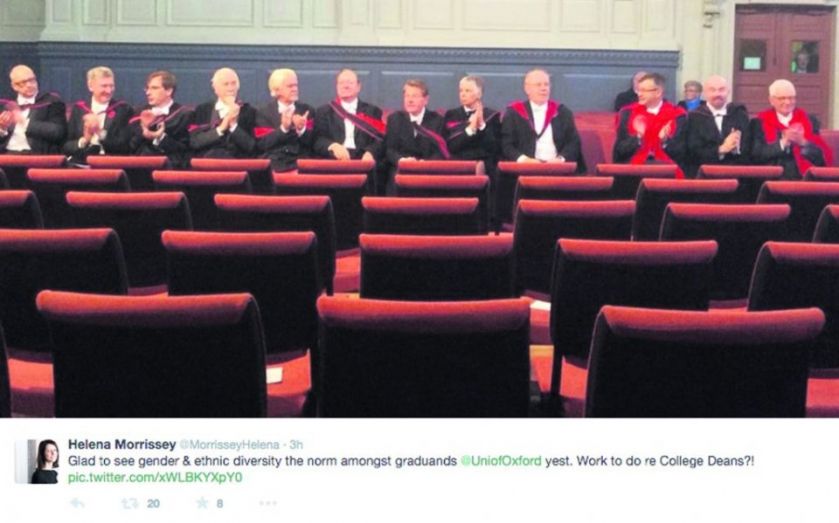 One woman powerhouse and mother of nine Helena Morrissey doesn't stop championing equality and diversity when she clocks off at 6pm on a Friday (we know, we doubt she gets out at 6pm too, but humour us).
The CEO of Newton Investment went to see her eldest son Fitzroy graduate from Oxford Uni, where he has been reading Arabic and Persian, and had a pop at the deans for their diversity, or lack thereof. "Glad to see gender & ethnic diversity the norm amongst graduands @UniofOxford yest. Work to do re College Deans?!" she tweeted yesterday along with a photo of the almost entirely male, white line up.
Perhaps Oxford could do with another visit from the 30 per cent Club. She has already partnered Said Business School, Oxford, to offer a scholarship for women. Seems the deans could do with her magic touch as well.
https://twitter.com/MorrisseyHelena/status/531391635205423104