Hand-painted, wall-to-wall art for the home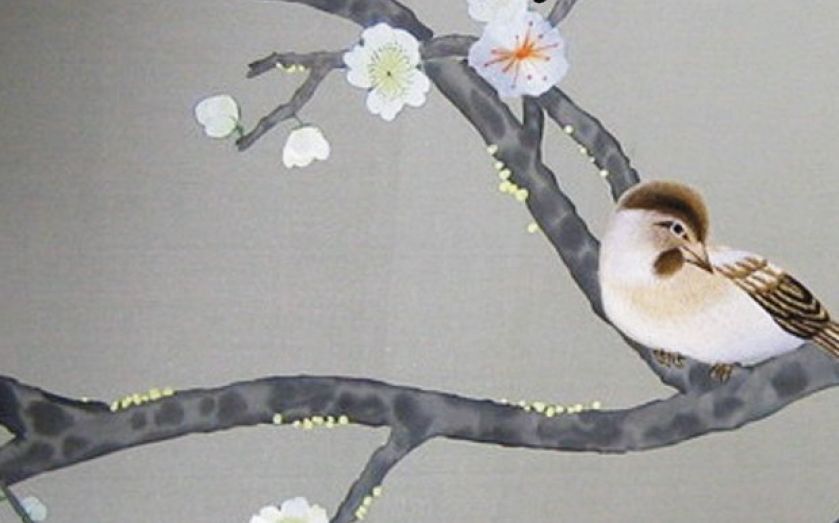 Meet the designer bringing back affordable, quality wallpaper
MOVING house is said to be one of the most stressful things you can go through. But one busy professional turned her decorating frustrations into an idea for a business start-up that brings ancient Chinese art into London homes.
Over a year ago, Nina Tryon, formerly head of PR and marketing for couturier Philip Treacy, moved into a house in Ravenscourt Park with her husband Ed, who co-owns off-market buying agent Lichfield Acquisitions, with their two young daughters.
The previous owners had seven children so Tryon enlisted the help of her cousin, a property developer, to carry out major refurbishments to make the house cosy enough for a family of four.
Tryon, who now does interiors at Lichfield Developments, an off-shoot of the acquisition company, is used to tackling difficult projects for demanding international clients. But even she found the prospect of transforming such an unusually proportioned house "quite daunting."
"I'm very particular about how my house looks," she says. "I like decorating for other people because I assume they're just as particular as I am.
"I've always struggled to find the time to make every room mine, especially when you've got 10 rooms to finish.
"When you're developing your own home, you want to do something beautiful and unique. I saw some hand-painted wallpaper I liked from Delaunay but it was very expensive.
"So I went looking myself and I found a factory in China that would do everything exactly how I wanted for a more reasonable price. I built up a relationship with them and discovered that you get the same quality wallpaper, it's just much more affordable."
And The Silk Wallpaper Company was born. The business is a totally bespoke approach to wall-papering; the customer has the freedom to choose a colour and design to suit their taste. Then Tryon's company will measure the wallpaper up and draw it, leaving the homeowner to add flourishes and embroidery where they choose.
"Originally, wallpaper was a very affordable way of decorating your home. I wanted to get back to that and show that hand-painted doesn't have to cost thousands of pounds." Tryon now has butterflies scattered over the walls in her bedroom, fish swimming around the coats in her cloakroom, and cherry blossoms drifting around her bathtub.
The idea has stirred up a lot of interest so far and Tryon's thinking about branching out into bespoke lamps, linen and prints."We're doing really well for such a young company. I think people are starting to appreciate bespoke, hand-made things for the beautiful craftsmanship," Tryon says. "Everything has become so manufactured, that it's hard to acquire a piece that requires great skill to create. It's a reaction against places like Ikea, which are convenient but soulless.
"You'd think the Russians or the Chinese would be hard to design for but, actually, when they buy a house in London they want something quintessentially English-looking, so there's a big market for producing materials that return houses to their traditional values."
For enquiries or orders, contact The Silk Wallpaper Company by email at info@silkwallpaper.co.uk or visit silkwallpaper.co.uk.