Fujifilm share price soars as Ebola treatment gets green light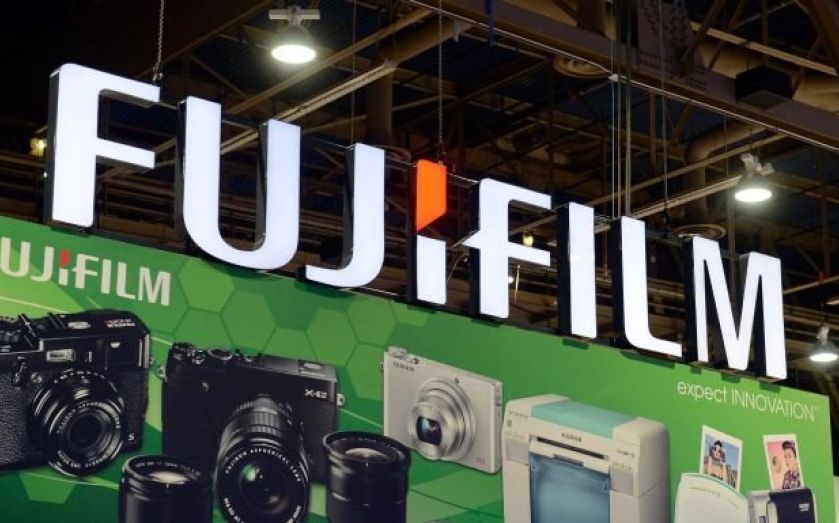 The Japanese health ministry has made Fujifilm's experimental anti-flu drug available for use on Ebola patients.
Favipiravir, which was developed by Fujifilm subsidiary Toyama Chemical Co., was approved as a treatment for influenza by Japan's health ministry in March.
Whether it will be effective against Ebola is not yet certain, but company spokesman Takao Aoki said the virus causing the disease is similar to the influenza virus and so the results are likely to be the same.
Fujifilm is now involved in talks with the US Food and Drug Administration to arrange for clinical testing of the drug.
Yoshihide Suga, Japan's chief cabinet secretary, said Favipiravir can be made available for treatment whenever the World Health Organisation (WHO) requests it. He added that in the case of emergencies, the drug could be used without the involvement or authorisation of WHO.
Earlier this month, the UN's health agency described the problem in West Africa as "vastly underestimated" and said unapproved treatments could be used without receiving official approval.
Fujifilm benefited from yesterday's announcement, with its share price going up to ¥3,254 during trading this morning.
Need for a cure
The disease is rapidly spreading across West Africa and has already claimed the lives of 844 people, according to figures released by WHO on 22 August.
Favipiravir works by inhibiting viral gene replication within infected cells, Fujifilm said. This is unlike most anti-viral drugs, which stop propagation by inhibiting the release of new viral particles.
One of the major benefits of the drug is its abundance; Fujifilm has enough stock to treat more than 20,000 patients. This is a stark contrast to Mapp Biopharmaceutical, whose supply of the experimental Zmapp drug has already been exhausted after use on only a handful of people.
The benefits of Zmapp have also been called into question following a poor survival rate of those treated with the experimental drug. Yesterday a doctor in Liberia became the latest Ebola sufferer to die after Zmapp failed to cure him. A Spanish priest also died earlier this month following treatment.