FTSE 100 index closes up ahead of Federal Reserve statement as Sage Group and Glencore surge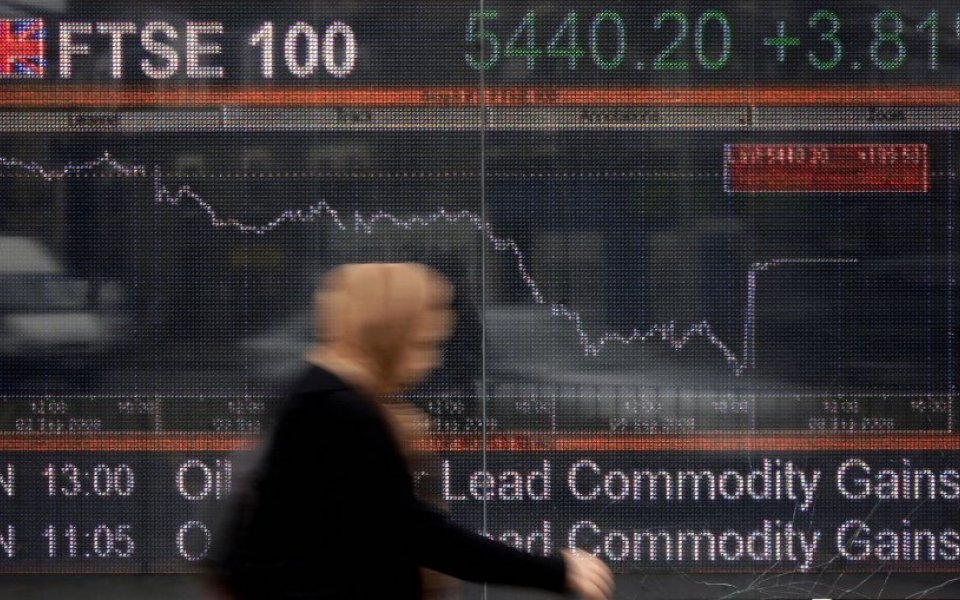 The FTSE 100 index closed higher on Wednesday, after having opened lower this morning ahead of the Federal Reserve's statement.
The UK's blue-chip index closed 1.33 per cent up at 5,990 points.
"Global equity prices continue zigzagging on a muddy route. The oil market remains in bears' hands above $30," said Ipek Ozkardeskaya, market analyst at London Capital Group.
Read more: Aberdeen chairman retires as group warns on outlook
Royal Bank of Scotland was one of the biggest fallers, dropping 1.99 per cent to 255.7p per share after the company announced a £3.6bn write-down, thanks largely to a £1.5bn provision for claims in the US relating to mortgage-backed securities.
"A surprise £7bn hit to the balance sheet of RBS thanks to a large contribution to its pension pot, more charges for US mortgage security and UK PPI mis-selling and a write-down at Coutts sent the government-owned bank's shares down as much as two per cent," Jasper Lawer, market analyst at CMC Markets, said. "The message from chief exec Ross McEwan was an all-to-familiar one of "putting the issues of the past behind us" but investors will be dismayed that there always seem to be more issues in front."
Read more: RBS announces £3.6bn write-down
Good news was to be found elsewhere, however. Glencore's share price rose 5.66 per cent to 92.03p, while Aberdeen Asset Management jumped 3.09 per cent to 240p per share. Aberdeen today announced that its chairman Roger Cornick is to retire at the end of the financial year, but warned on outlook amid ongoing market volatility.
And Sage Group rocketed 7.49 per cent to 610p per share, after the software company revealed strong revenue growth for three months to December 2015.
BG Group's share price was also up after Shell's shareholders gave the oil giant's acquisition of smaller rival BG the green light at a general meeting today, paving the way for the biggest energy deal in decades. Its share price closed 3.48 per cent up at 1,029.5p.
Investors will now turn their attention to tonight's Federal Reserve statement.
"While no one is expecting a change in rates, the Fed statement is likely to be scrutinised very closely for any clues as to whether Fed officials have been rattled by the enormous amounts of volatility seen so far this year, particularly given the enormous gains seen in the US dollar against commodities in general, as well as a host of commodity currencies, in the last month," Michael Hewson, chief markets analyst at CMC Markets, said.