FTSE 100 climbs despite new coronavirus rules but US stocks mixed
After plunging yesterday, the FTSE 100 rose despite the UK government imposing new coronavirus restrictions, while US stocks were mixed.
The UK blue-chip index was up 0.9 per cent to 5,858 points in afternoon trading. That was down significantly from its opening figure of above 6,000 yesterday, however. The FTSE 250 had risen 0.2 per cent.
Read more: FTSE 100 and US stocks plunge amid coronavirus lockdown fears
On Wall Street, the S&P 500 climbed 0.1 per cent at the open. The tech-heavy Nasdaq was up 0.4 per cent but the Dow Jones was 0.1 per cent lower.
In Germany, the Dax also recovered some of the ground it lost yesterday, rising one per cent. The French CAC 40 climbed 0.5 per cent and the Europe-wide Stoxx 600 rose 0.6 per cent.
The minor recovery in stock prices came after the FTSE 100 lost around £52bn yesterday in the worst sell-off since June. There was some suggestion that the rules the government put in place today were not as bad as some had expected.
FTSE 100 stable despite new restrictions
Prime Minister Boris Johnson today announced sweeping new measures to tackle the spread of coronavirus. He said they could be in place for six months.
He asked workers to work from home if they were able to do so. And he said all pubs, restaurants and bars would have to start closing at 10pm from Thursday.
Coronavirus has surged in the UK in recent days, with new cases topping 4,300 yesterday.
"We have reached a perilous turning point," Johnson told the House of Commons. "This is the moment when we must act."
Bank of England governor Andrew Bailey told a webinar that the "very unfortunate" rise in cases threatened the UK economy's recovery.
Despite the new lockdown measures, the FTSE 100 rose after yesterday's sharp fall which priced in harsh new restrictions.
The dollar rose as investors continued to seek the safe asset. It was up 0.1 per cent against a basket of other currencies. Sterling dropped in the wake of Johnson's announcement to $1.277.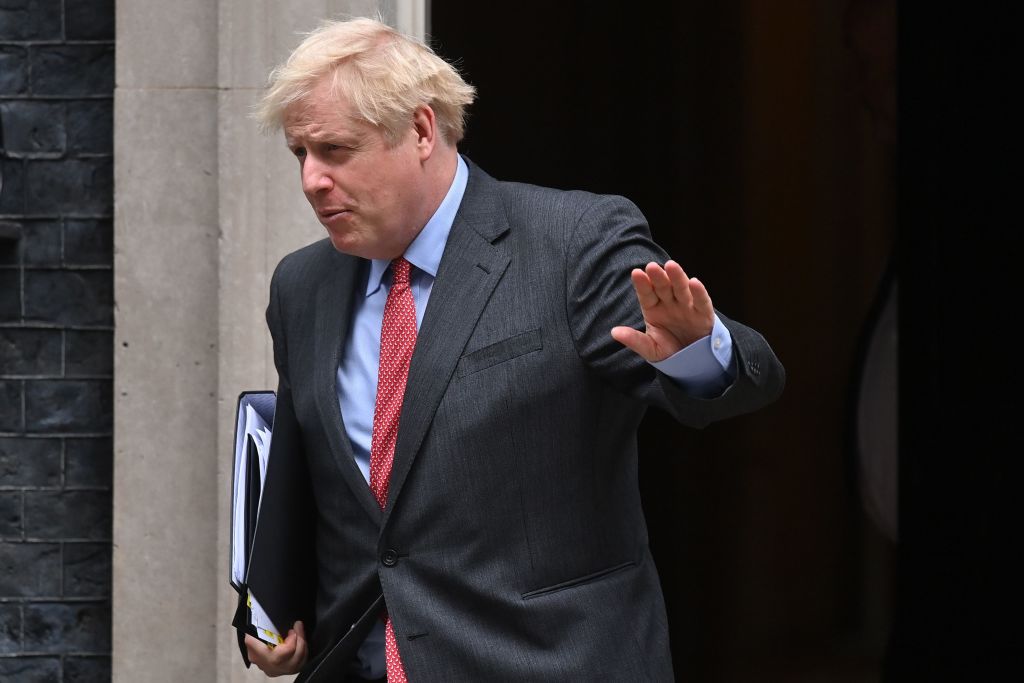 Kingfisher flies high as BA drops
B&Q-owner Kingfisher was the biggest riser on the FTSE 100. It climbed 9.3 per cent after posting a more than 60 per cent rise in first-half pre-tax profit.
"The crisis has prompted more people to rediscover their homes and find pleasure in making them better," said chief executive Thierry Garnier.
More domestically-focused firms fared badly, however, amid worries over the extent of new restrictions. Housebuilders Persimmon, Barrratt and Berkeley were in the top 20 fallers, as were insurers Admiral and RSA.
Read more: Coronavirus: Premier Inn owner Whitbread to axe up to 6,000 jobs
Craig Erlam, senior market analyst at currency firm Oanda, said: "Even in the absence of a full lockdown, tight restrictions on work, gatherings and travel will still have significant economic consequences. It may soon be time for policy makers to step up again."
Yet multinationals fared better. Engineering firm Smiths Group, tobacco firms Imperial Brands and British American, and Burberry each climbed around three per cent.
Wall Street opens higher after rocky few weeks
US stocks have had a difficult few weeks after investors started to second-guess the recent surge in big tech.
They struggled for direction in early trading, however, after slipping yesterday as global investor sentiment went south.
The global spread of coronavirus and the lack of stimulus action in Congress weighed on the market's mind.
Erlam said: "Stimulus will be a hot topic in the US today as [Federal Reserve] chairman Jerome Powell and Treasury secretary Steve Mnuchin appear before the House Financial Services Committee."
He said the Fed has "done an extraordinary job in stabilizing the financial system and providing huge amounts of monetary stimulus." Erlam said that meant "emphasis will likely fall on fiscal measures, or lack thereof".