FTSE 100 and US stocks plunge amid coronavirus lockdown fears
A horrible start to the week saw the FTSE 100 suffer its worst day since June as worries over rising coronavirus cases combined with a financial scandal to cause chaos in the City.
London's blue-chip index plunged 3.5 per cent to 5,800 points just before the close, having started the day above 6,000. The FTSE 250 index of mid-cap firms shed 3.9 per cent.
Read more: London may be days away from new coronavirus restrictions
Worries over coronavirus also saw Germany's Dax tumble 4.4 per cent and France's CAC 40 fall 3.7 per cent. That helped push the Europe-wide Stoxx 600 down 3.3 per cent.
Wall Street also opened sharply lower. The S&P 500 was down 2.6 per cent and the tech-heavy Nasdaq was 2.1 per cent lower.
The fall in the FTSE 100 came as scientists warned the UK is at a tipping point and must get on top of the spread of coronavirus before the winter.
England's chief medical officer Chris Whitty said people must "break unnecessary links between households". That would mean cutting contacts at work and in social environments, which investors think would result in an economic slowdown.
Connor Campbell, market analyst at trading platform Spreadex, said: "Months of warning signs and buried fears struck at once on Monday, the market buckling under the threat of another round of national lockdowns."
FTSE 100 banks and travel stocks hammered
Travel stocks and related companies were hit hard by the warnings over coronavirus, amid fears of more lockdowns. Around £50bn was wiped off the FTSE in a bruising day's trading.
British Airways-owner IAG was the FTSE 100's biggest faller, shedding 12 per cent. Jet engine-maker Rolls Royce was close behind, with an 11.3 per cent fall.
On top of coronavirus fears, UK bank stocks were battered by reports that major international lenders had enabled widespread fraud.
The so-called FinCEN files, reported by Buzzfeed and other outlets, said banks had allowed fraudsters to move trillions of dollars around the world, despite red flags about the origins of the money.
Standard Chartered and HSBC were both named extensively in the reports. They were down 5.7 per cent and 5.2 per cent respectively, falling to more than 20-year lows.
"British banks are back in the spotlight for all the wrong reasons," said Fiona Cincotta, market analyst at trading platform City Index.
"Whilst it has been a while since the last banking sector scandal, it hasn't been long enough. This is a sector which constantly appears to struggle to stay on the right side of regulators and the law."
Read more: HSBC shares hit lowest level since 1990s amid FinCEN scandal
The FTSE 250 index of mid-cap firms was left reeling from the possibility of new lockdowns. Transport firms Firstgroup and Trainline both shed more than 11 per cent.
Pub groups Mitchells & Butlers and Wetherspoons both dropped heavily, as did airlines Wizz Air and Easyjet.
US stocks drop with stimulus talks deadlocked
US stocks have had a rough September after they were driven to record highs in August by big tech.
They have been hit by investor anxiety about coronavirus and a lack of action from central banks and US policymakers.
Campbell of Spreadex said: "To say the country is heading into a difficult period is an understatement.
"There's no bipartisan fiscal stimulus in sight, an already heated election just got all the more intense following the death of [Supreme Court justice] Ruth Bader Ginsburg, and Covid-19-related deaths are fast approaching 200,000."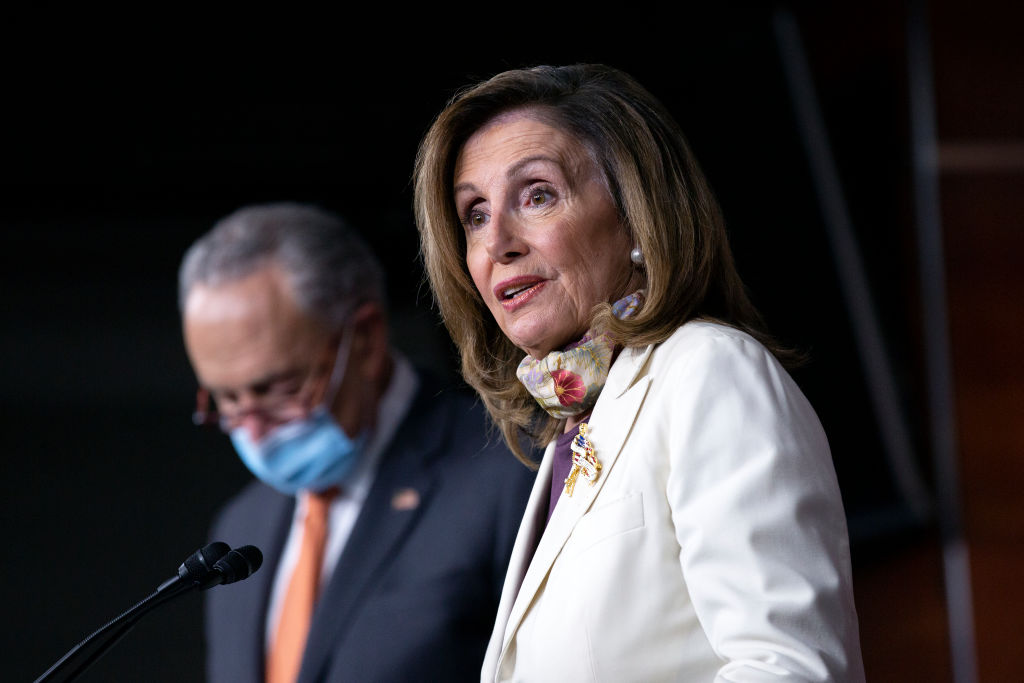 Both the US Federal Reserve and Bank of England left monetary policy on hold last week. But neither gave clear signs about whether they would loosen it at meetings in the near future.
Moreover, Republicans and Democrats in the US remain deadlocked over the next stimulus package.
Read more: Coronavirus: UK cases jump by 3,899 as lockdown looms
"The US has failed to agree on an extension of the fiscal stimulus measures which expired in July and may now not be able to before the November elections," said Rupert Thompson, chief investment officer at Kingswood.
The FinCEN files hit the big US banks too. JP Morgan Chase and Bank of New York Mellon, both mentioned heavily, shed 4.4 per cent and 4.8 per cent respectively.
Oil prices slide as demand slips
Oil prices fell around four per cent as investors reacted to a potential drop in demand that could be caused by new lockdowns.
Brent crude, the international benchmark, was down 4.4 per cent to $41.20 per barrel. WTI, the US benchmark, was 4.8 per cent lower at $38.90 per barrel.
"Oil prices are sinking as Europe seems poised for coronavirus induced lockdowns and after Libya has restarted oil production," said Edward Moya, senior market analyst at currency firm Oanda.
"A strong dollar and mounting risks to the global economic recovery will continue to put pressure on prices."
The dollar surged 0.9 per cent against a basket of other currencies. Its rise was driven by investors seeking out safe assets as they sold stocks. It pushed the pound down 1.1 per cent to $1.278.
Yields on government bonds also fell, signalling that investors were buying the safe-haven assets.