Frankfurt Motor Show: Car industry bosses warn against no-deal Brexit
Bosses at car makers BMW and Vauxhall, which collectively employ more than 7,000 people in the UK, have warned about the destructive effects a no-deal Brexit could have on the automotive industry.
Workers at BMW's Mini factory in Oxford could face losing work in the event of a no-deal Brexit, according to the car maker's finance boss Nicolas Peter.
Read more: More grief for British car industry as output falls again amid Brexit fears
He said if Britain crashes out of Europe without a deal, production was likely to fall at the plant. About 5,000 people work at the factory, which has been turning out Minis for 60 years.
Prime Minister Boris Johnson has said that he will take Britain out of the EU on 31 October "no ifs, no buts," and that he is prepared to accept a no-deal scenario if he must.
Speaking at the Frankfurt Motor Show, Peter told the BBC: "No deal would mean that, most likely, World Trade Organisation tariffs would be imposed from 1 November onwards."
"This would mean that we would most likely have to raise the prices of the products produced in the UK and shipped to other markets [in the EU].
"The increase in price means an impact on the volume you sell, and would eventually lead to a reduction of produced cars in Oxford."
He said the factory would have to reduce its output, and production cuts would be the "first step" in doing this.
"This is exactly why we urge the government to avoid a no-deal Brexit solution," he said.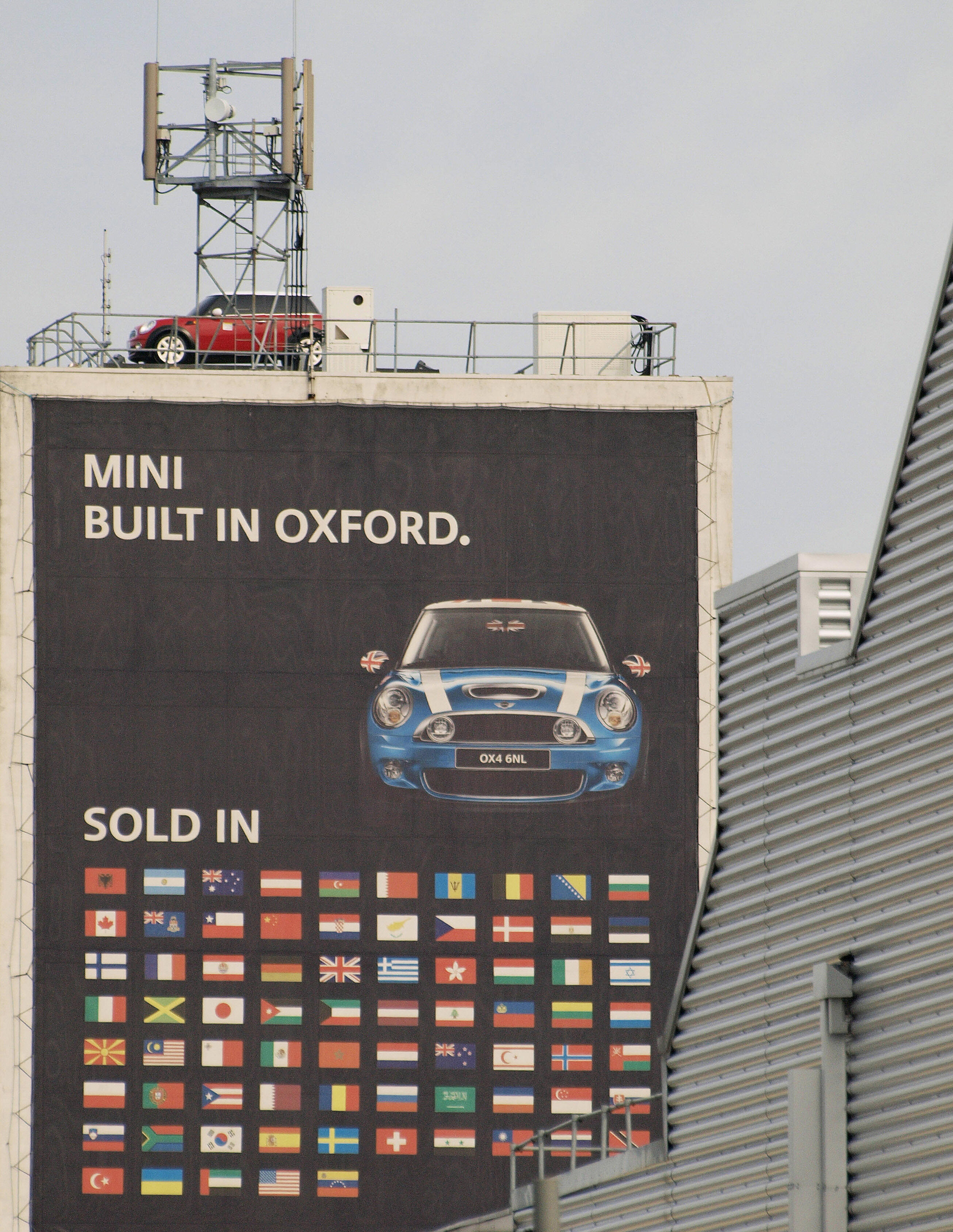 Why are car makers so worried about a no-deal Brexit?
Car manufacturers in Britain bring most parts in from abroad before assembling engines and cars in the UK.

A no-deal scenario would mean Britain must trade on World Trade Organisation rules. That means imports would be subject to higher tariffs than they are now, significantly increasing the cost for car makers.

To compound the issue, a no-deal would lead to increased border checks on these imports, which would significantly slow down the parts coming into the UK. This would have a knock-on effect on car makers' just-in-time supply chains, costing them hundreds-of-millions of pounds extra per year.
Vauxhall boss urges compromise
Meanwhile, PSA Vauxhall boss Carlos Tavares also took the opportunity to urge politicians to avoid a no-deal.
Vauxhall employs more than 2,300 factory workers in Ellesmere Port and Luton, where it builds the Astra car and Vivaro van respectively.
He told Bloomberg a no-deal was "not acceptable from an ethical viewpoint", and urged "open-minded compromise" on all sides.
"It is not acceptable to have two opposite positions where people show their muscles and then let the two trains crash against each other.
Read more: Car makers: We would rather another Brexit delay than no-deal
"I am appealing to the leaders to demonstrate their good sense and open and flexible mindset."
Tavares has already warned over the summer that Vauxhall will only continue building the Astra at Ellesmere Port near Liverpool if the UK avoids a no-deal scenario. The plant employs about 1,100 people.
All images: Getty