Bow, Tower Hamlets: All you need to know about London's new eastern hotspot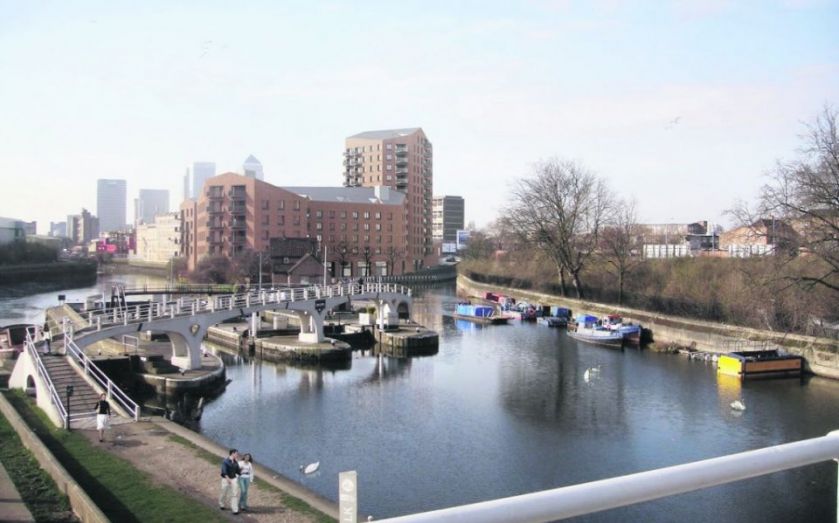 Everyone knows how well Hackney is doing in the property stakes, with house price increases outstripping any other borough in London over the last 12 months. But how about its neighbour Tower Hamlets? As a borough, it's building more new homes than any other in the country. Bromley-by-Bow, in particular, has been popular with young professionals for a while now as a relatively affordable alternative to the City fringes, yet only a short distance away from Hackney and Bethnal Green's cultural offerings.
"Bow has become ever more popular in the last 12 months," says Natalie Hall, residential director for east London-based agents Fyfe McDade, "thanks to its vibrant atmosphere, transport links, lack of pretension and relative affordability. Stock varies greatly, from Georgian townhouses on leafy Tredegar Square which are popular with families, to above-shop apartments on Roman Road, ex-council stock near Tower Hamlets Cemetery Park, or the spate of recent new build schemes such as Caspian Wharf which are being snapped up by young professionals."
These first-time buyers and young renters have no doubt attracted some new restaurants, like The Greedy Cow and The Morgan Arms to the area, while old favourites such as Victoria Park and Roman Road Market have been given a facelift in recent years. Bow Arts has been supporting local artists for years and it hosts The Nunnery Gallery as part of a programme of cultural events.
Hamptons International has recorded a record house price increase of 15 per cent this past year and Savills noted a growth of 5.7 per cent in the first six months of 2014. This has no doubt encouraged new build developers such as Peabody, Barratt London, Berkeley, Swan New Homes and Centra Homes to all invest in the area.
Interestingly, according to Gavin Cohen, director of sales at Fraser & Co, Bow also has a higher proportion of local residents investing in buy-to-let properties than in other areas, proving that affordability is a particular draw for both small private landlords and bigger agencies.
Situated in Zone Two, the transport links are also impressive, with Bow Church DLR, Bow and Bromley-by-Bow on the District Line, with Mile End and Bethnal Green on the Central Line within walking distance.
SIX THINGS YOU DIDN'T KNOW ABOUT BOW
1 Bow was originally part of Stratford and was named Stratford-atte-Bow after a bow-shaped bridge over the River Lea, which was built in the early 12th century.
2 Sylvia Pankhurst founded the East London Federation of Suffragettes in a baker's at 198 Bow Road, where she painted "Votes for Women" over the shop.
3 Many people think that you have to be born within the sound of Bow Church's bells to be a true cockney, but in fact they are the bells of St-Mary-le-Bow in the City.
4 Two of Britain's most famous rappers, Dizzee Rascal and Tinchy Stryder, are from Bow, as is footballer Ledley King, while Ashley Cole went to Bow Boys School.
5 The constituency of Bethnal Green and Bow delivered the UK's first Respect MP, George Galloway, to Parliament in 2005, ousting Labour's Oona King.
6 Old Ford Road, which used to run to an old waterway, was upgraded to run from the area of London Bridge, as one of the first paved Roman roads in Britain.