Florence's four best boutique hotels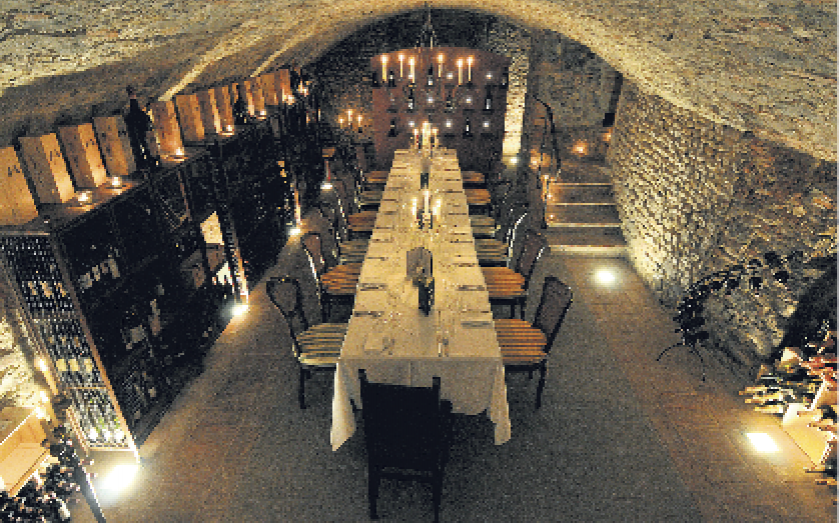 Frequent flyers, particularly those travelling on business, see a lot of forgettable hotel rooms. Even if the corporate purse stretches to a five star offering, it's normally a last-minute, practical booking in the centre of town. The global hotel franchises that cater to the busy and perpetually tired are experts at creating welcoming yet efficient environments, but it's rarely a serene or interesting experience.
As business travel has become more common, holiday makers have become more discerning about where they temporarily choose to lay their head, looking for a much more personalised experience. Boutique hotels – typically comprising 100 rooms or less – have proliferated as a result. Some hotels now apply to join boutique collections in the hope their unique spot will reach a wider audience and tap into the high end travel market. Small Luxury Hotels of the World, which markets 520 such hotels in over 70 countries, has only four in Florence.
So I headed to the heart of Tuscany to stay at all of them in five days. I was expecting hotels that cater to culture vultures and sophisticates in the birthplace of Michelangelo, Dante and Machiavelli, but the reality was far more complicated.
Hotel Lungarno
I started off with the biggest of the bunch, the Hotel Lungarno, which has 73 rooms. For a hotel founded by shoe couturier Salvatore Ferragamo, it's certainly not high fashion. The cream and lemon upholstered armchairs and banquettes whisper classical comfort, and woo an older clientele who I'm told are the most frequent visitors.
While Picassos and Cocteaus are scattered casually throughout, it has the feel of a thoroughly traditional hotel that happens to be floating on the River Arno. The balconies on the lower floors hover over the water's edge. Dare to dangle over and the Ponte Vecchio stares back at you, like a collection of wonky houses, groaning under the weight of hundreds of market stalls. So far, so city hotel. It wasn't until I asked what was inside the medieval clock tower that I discovered the 13th century dungeon suite, complete with brick-vaulted ceiling and four poster bed. It seemed completely out of place, but it brought out the character in an otherwise traditional hotel.
JK Place Firenze
JK Place is streets away, both figuratively and literally. At less than half the size (there are just 20 rooms), its small scale glamour harbours an exclusivity missing from most five star franchises. Manager Claudio Meli tells me Bono, Kylie Minogue and producer Rick Rubin are "friends" of the hotel and its sense of intimacy is the attraction. Frankly, it's just rude to stare at Kylie at breakfast when you're seated at a communal table set for 20, so everyone treats each other like fellow members of a particularly eclectic clubhouse. The lounge is contemporary, the library is ramshackle, and a set of stairs lead to "The Pink Room", a rose-lit function space where erotic photography adorns the walls. Most guests just enjoy the roof terrace with a cocktail though. The outdoor dining area on the Piazza, opposite the Santa Monica cathedral, is perfect for balmy spring evenings.
Villa Mangiacane
The word boutique doesn't conjure images of 600 acre feudal estates. But this villa earns its title by housing just 28 rooms on its enormous grounds. Built for the Machiavelli family in the 15th century, rumours suggest Michelangelo himself had a hand in the design. Machiavelli himself wrote The Prince in the village on the other side of the vineyards but, these days, the area is better known for its Chianti-Classico wines. The room furnishings vary wildly in their extravagance; the entire villa resembles an an assemblage of overly-ornate antiques passed down from a kleptomanic king. Like most Tuscan villas, it holds a lot of weddings. But if you want to avoid being caught up in one of those, you can always follow the lead of a certain mistress of a Middle-Eastern head of state who was so enamoured she rented out all the main villa's suites for six months.
Villa Le Maschere
The lurid yellow facade of this Tuscan villa, set to the north of Florence in Barberino di Mugellok, was designed in the 16th century with 22 faces carved into it, some grotesque, some beautiful. The name translates as The Mask Villa, which is appropriate considering the transformation that takes place once you step inside. From the outside, you're standing in an overgrown parkland trying to spot Renaissance sculptures. Open the doors and it rapidly changes into a gleaming contemporary hotel. The front desk wouldn't look out of place in an Apple store, and the purple seats in the lounge look like the blobs inside a lava lamp, taken out and set in foam. The health centre and the spa lured me into a state of false security by way of modern serenity, with its scented candles, cucumber water and clinical plain walls.
Then I wandered outside and was brought crashing back to earth with the realisation that I had walked into 35 acres of unfamiliar parkland and I had to find my way out or miss the flight home. The perfect ending; disoritening, but never dull.
Hotels
Doubles at Hotel Lungarno in Florence start from £208 per night room only. Call Small Luxury Hotels of the World (SLH) on 0800 0482 314 or visit slh.com/hotel-lungarno
Doubles at Villa Mangiacane start from £249 per night including breakfast. Call SLH on 0800 0482 314 or visit slh.com/hotels/villa-mangiacane
Doubles at JK Place Firenze start from £279 per night including breakfast. Call SLH on 0800 0482 314 or visit slh.com/hotels/jk-place-firenze-hotel
Doubles at Villa Le Maschere with start from £157 per night including breakfast. Call SLH on 0800 0482 314 or visit slh.com/hotels/villa-le-maschere
Flights
British Airways now flies from London City to Florence with fares starting from £77 one way. Price includes two pieces of hand baggage, on-board food and drinks and choice of seating 24 hours in advance.
For more information or to book, visit ba.com