Ferrari IPO exuberance leaves sanity in the dust – CNBC Comment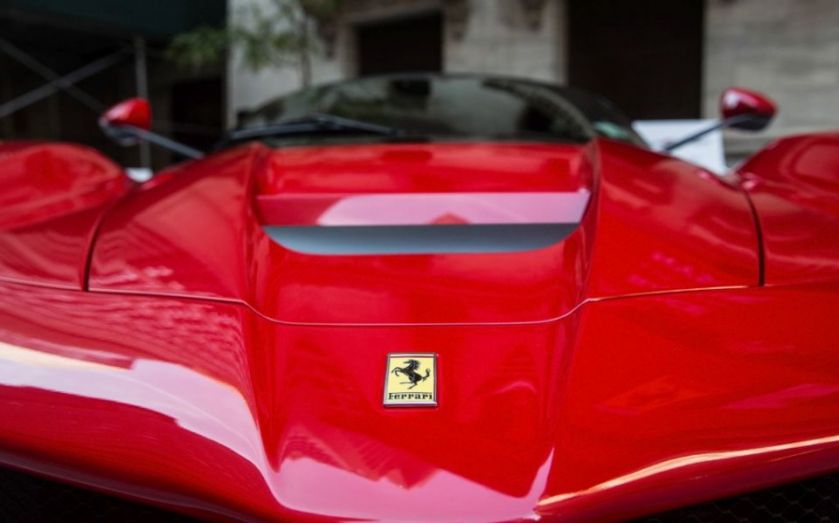 What do Ferrari, Lamborghini, Porsche, Bugatti and Rolls Royce have in common? Well they are all top end luxury motors with eye-watering list prices, so the answer is, I guess, lots. And yet in terms of the value the stock market is placing on them, Ferrari is priced, well, like a Ferrari, while the rest might as well be rusty, second-hand Mini Metros.
So what is it about Ferrari that makes it a better stock market bet than its illustrious rivals? Why is it that Ferrari deserves a multiple of circa 40 times earnings whereas the likes of Daimler and BMW, owner of Rolls Royce, trade at under ten times forward price to earnings?
If Ferrari can IPO at astronomic multiples, then surely Volkswagen needs to unload Bugatti and Lamborghini immediately in order to achieve anywhere near the implied sum-of-the-parts that Ferrari's over $10bn valuation indicates? Volkswagen's stable of premium brands is surely seriously undervalued if their Italian counterpart's value is sustainable and, with VW in such big trouble, why wouldn't the Wolfsburg-based auto maker take advantage?
Hang on, the bulls are saying. Ferrari is so prestigious it deserves to trade as a luxury goods company rather than as a car maker. OK, let's go with that. So is it equivalent to best in class LVMH, which trades on 19x forward, or Richemont maybe, on a lofty near 21x?
Yes, but its growth is going to be phenomenal, they say, as it ramps up production from circa 7,000 units per year to 9,000 by 2019. But if it does start rolling out more cars, surely that will affect the exclusivity of the brand? Didn't fellow "luxury goods company" Burberry try that a few years ago disastrously before mounting a massive U-turn?
Ah but the glamour of Formula One and Ferrari's historic position within that most glamorous of sports also needs factoring in. True, but Lewis Hamilton just won the F1 2015 Championship in a Daimler car. Daimler-Benz may be shorter on cachet but at nine times on the market represents a more head than heart investment.
That's not to say Ferrari isn't the ultimate in luxury cars. Take a look at the Ferrari 275 on AutoTrader's website this week. Ogle over its stunning body and then come back down to earth when you see the £3.25m price tag. But isn't that the point? All those buyers who are mopping up the stock are in love with the car but have forgotten one of the basic rules of stock markets is not to fall in love with stocks.
The IPO market has always been a rich hunting ground for Stags. Those fleet of foot traders who get in and out very quickly around an issue, and leave the inevitable carnage of an overpriced stock for someone else to worry about when the merry-go-round stops.
On that basis, is Ferrari more like a GoPro or a FitBit than a luxury good? It's an amazing brand, which may deserve to trade at big multiples, but once again irrational exuberance has pumped up an IPO price. I can't help thinking that buying the stock for many is a bit like buying the Ferrari key ring but actually owning a Fiat.